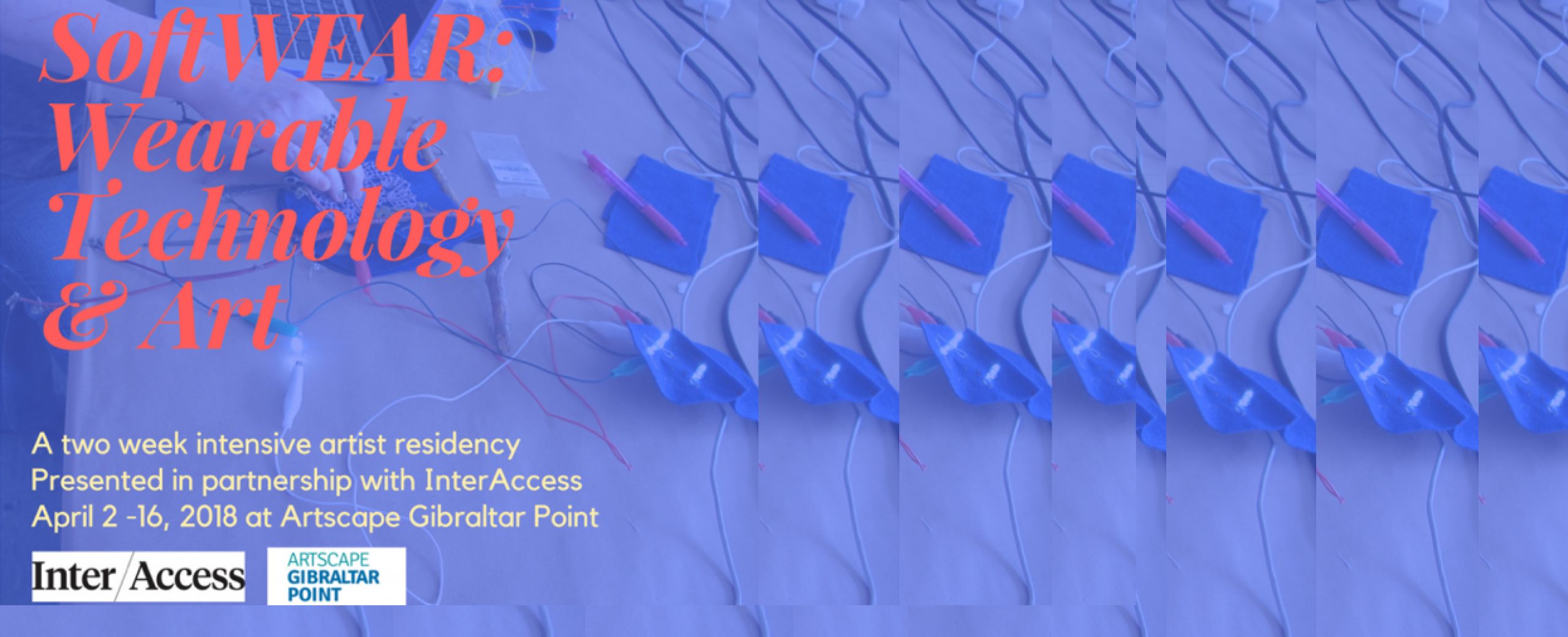 InterAccess Scholarship to SoftWEAR: Call for Applications
Application Deadline: December 11, 2017
We are pleased to announce that InterAccess will be offering one scholarship position to SoftWEAR: Introduction to Wearable Technology & Art, a two-week intensive artist residency at Artscape Gibraltar point taking place April 2nd-16th, 2018 and led by Liz Lessner. Complete information about the residency can be found here.
This scholarship will provide funding for the entirety of the residency cost ($1040 +HST), which includes two weeks of accommodation at Artscape Gibraltar Point (on Toronto Island) and all materials, workshops and programming associated with the residency. The scholarship does not include travel funds.
To apply for this scholarship, please send the following to education@interaccess.org by December 11, 2017 by 11:59pm:
→ Statement of Interest (maximum 500 words) outlining your interest in the residency, your experience with wearable tech/fabric/electronics, and your need for the scholarship
→ CV with current contact information
→ Work Sample of up to 10 images (JPEG) or 10 minutes of video (Vimeo or YouTube links) (or any combination thereof).
Please Note
Participants will be selected by InterAccess, on the basis of application strength and clarity. InterAccess will prioritize artists from communities that face systemic barriers to access in art and technology spaces. Please note that an application to the InterAccess scholarship is not an application to the SoftWEAR generally. If you are interested in participating in SoftWEAR regardless of the outcome of the InterAccess Scholarship, please apply through Artscape's online portal, specifying that you are applying for SoftWEAR.