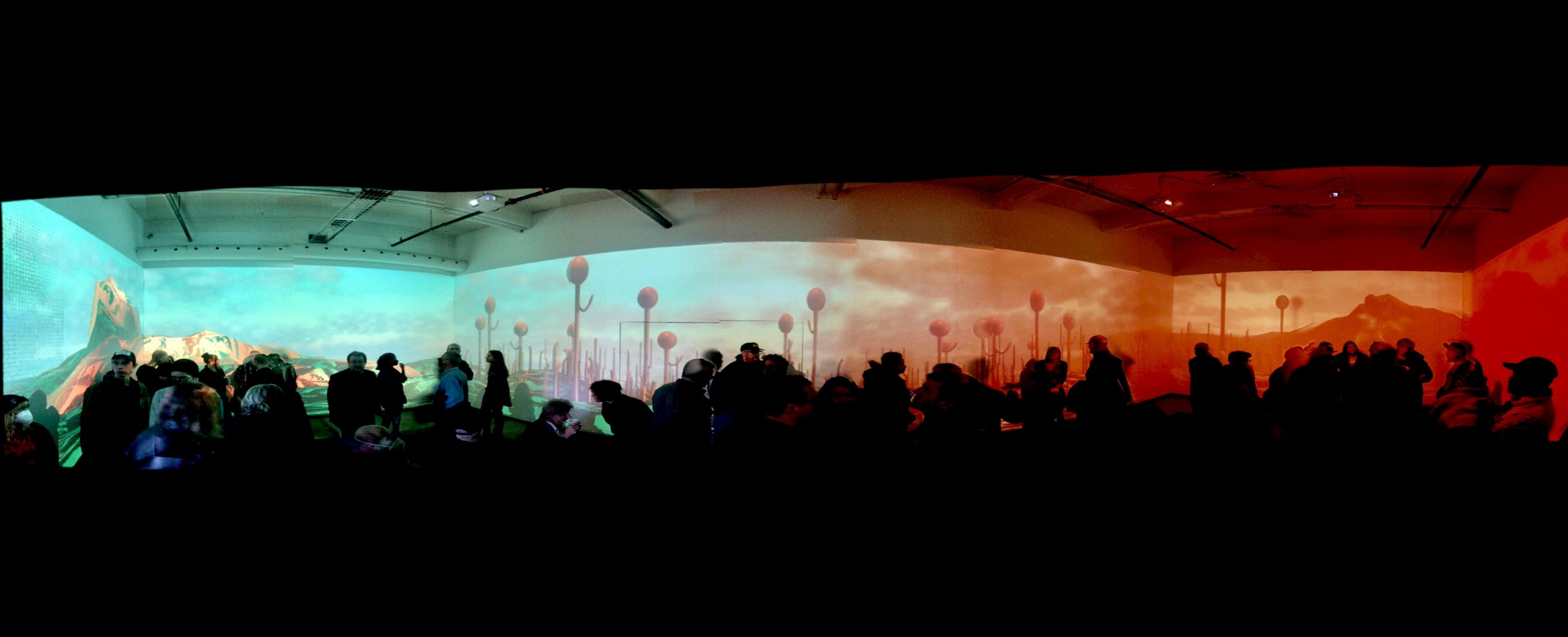 InterAccess's Immersive Projection System: IA 360°

The IA 360° transforms InterAccess's gallery space and encourages artists to leverage sensory intensity for critical thinking. Although immersive environments have grown in cultural importance, they are generally out of reach to the artistic community. InterAccess, unlike large media corporations, supports experimentation and innovation by making new technology available to artists, collectives, and students. We look forward to continuing our support and creating a new community of like-minded artists interested in this new technology. The IA 360° will support our local and broader community with access, support, and education.
We are currently seeking community feedback to encorporate in future IA 360° programming, bookings, and exhibition opportunities.
We invite the community to reply to this survey.
Technical specifications for IA 360° can be found here and are updated frequently.


Current Programming
IA 360° Showcase Exhibition
April 1st – May 4th, opening reception April 1st 5 – 7PM | InterAccess Gallery
Upcoming Programming
Blender to IA 360: Immersive Workflow
April 29th, 1 – 4PM | InterAccess Studio ​
OPEN HDMI: Plug + Play x ponyHAUS
April 29th, 7 – 10PM | InterAccess Gallery
Library Research Collective: Field Trips Screening, presented with University of Regina HRI
May 5th – 6th, 11AM – 6PM | InterAccess Gallery
Library Research Collective Artist Roundtable: Immersivity through the Environment, presented with University of Regina HRI
May 5th, 5:30 – 7PM | Hybrid at InterAccess and Online
Past Programming
Ctrl+Shift: Immersive Worlds beyond Projection
April 20th, 6:30 – 8PM | Hybrid at InterAccess and Online