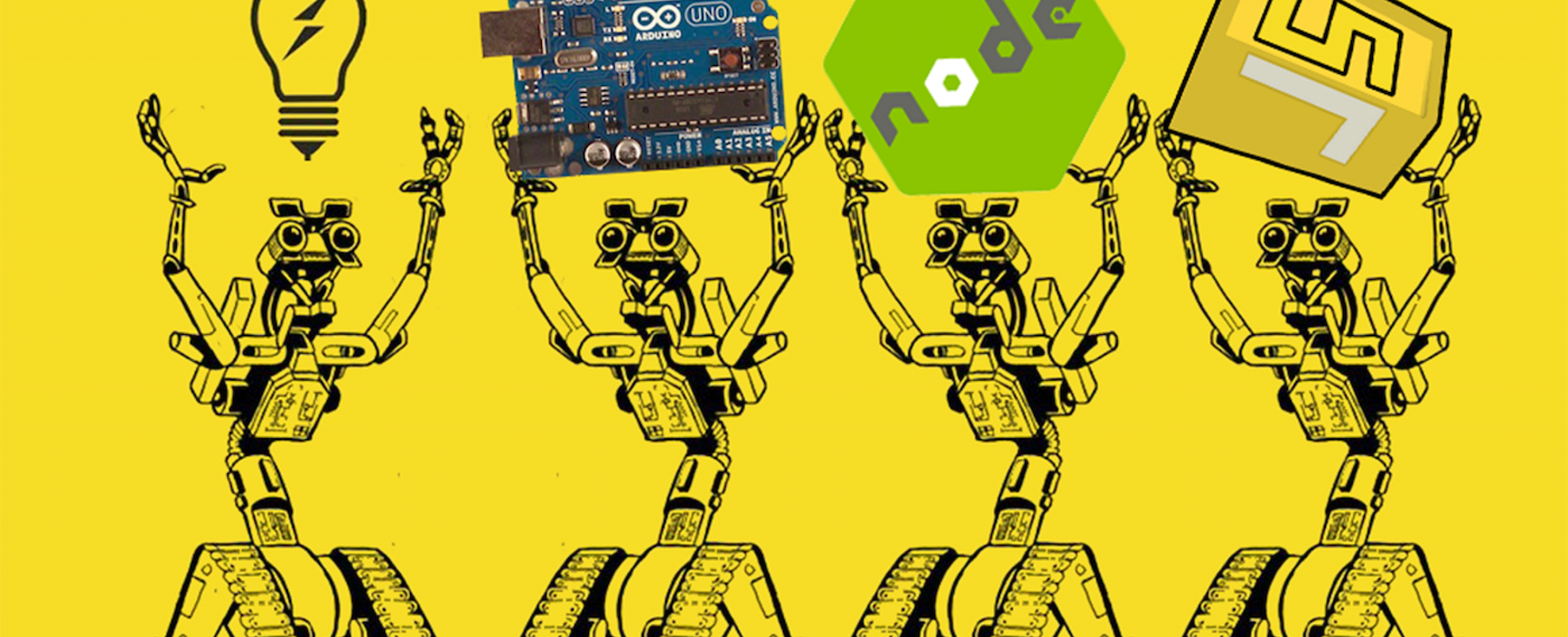 Caffeinated Robots: Combining JavaScript and Robots
We all know that JavaScript is used for the web, but it can do so much more. From the night light in your hallway, the rain sensing wipers on your car, to a sensor that lights when plants are getting thirsty – all of this can be done with JavaScript! Using Node.js, Johnny-five, and Arduino, we will learn how to build a simple lighting project followed by a morse code machine. If you're hungry for more, there will be a variety of components with sample code to check out.
Spark your imagination! What would you like to invent?
Dates: Tuesday, May 28
Time: 7-10pm
Registration Fee:
Annual Studio or Workshop Pass Discount $50
Regular Price $75
What to Bring: a mac or pc laptop
About the Instructor: Stuart Sackler has been developing games and experiences for the web since 2002. His early work involved developing front end content for Webkinz. Often this meant making clothing, games, and furniture for imaginary friends. Stuarts work has been used on the CBC, in digital signage for an unnamed restaurant involving a red haired clown, and at the Ripleys aquarium. When he isn't coding, he can be found jamming on electric ukulele, or making tasty food. Stuart is a professor of Web Development for Seneca College where he teaches skills from basic html to modern Javascript frameworks and tooling.
Questions? If you have any questions about the workshop or special requirements, please contact us at education@interaccess.org. Cancellation and Rescheduling Policy: We are unable to accommodate attendee cancellations or refunds less than 1 week prior to a workshop or event. InterAccess reserves the right to cancel or reschedule this workshop if necessary.
Receive a discount on workshops!
Did you know you can receive a discounted rate on most workshops? By purchasing a Workshop Discount Pass or Annual Studio Access Pass you will receive a discounted rate on workshops, in addition to other great benefits. This is an excellent option if you foresee yourself attending multiple workshops over the course of the year.
Buy Workshop Discount Pass
Buy Annual Studio Access Pass