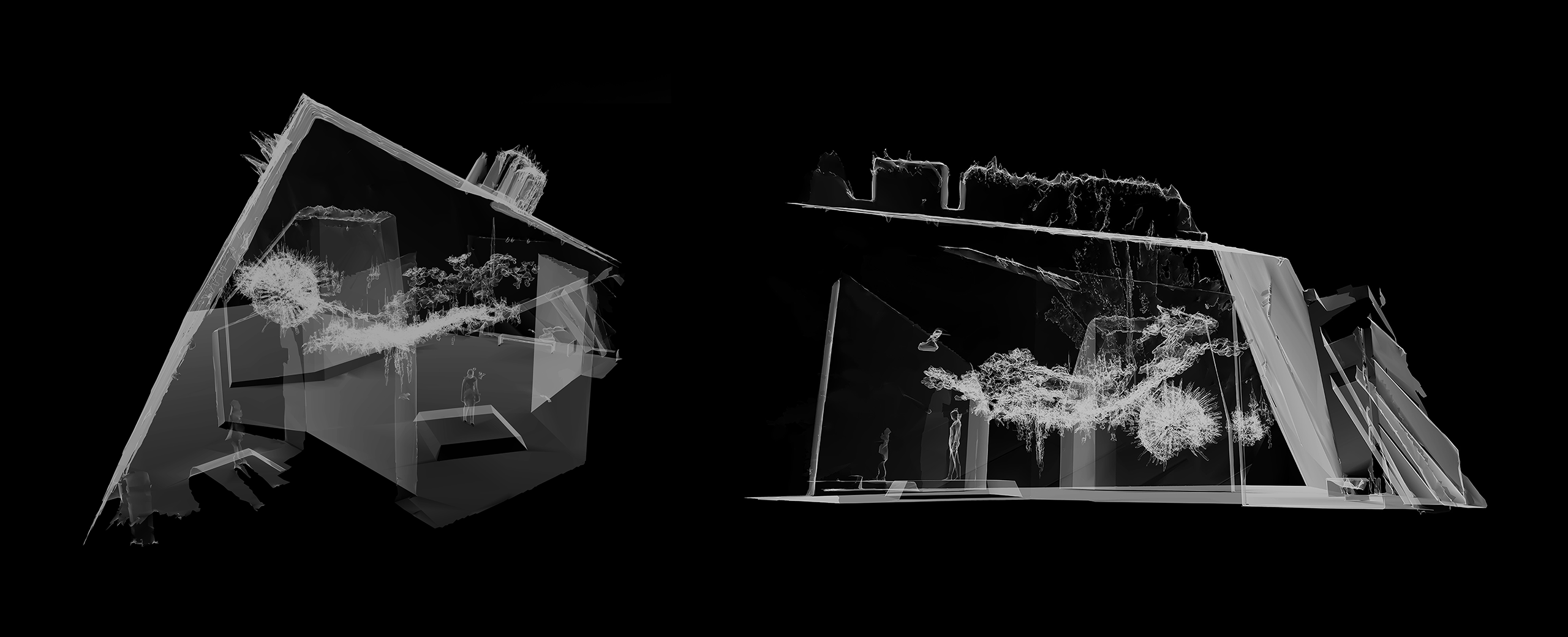 3D Scanning of Built Environments
Are you curious to capture a glimpse of the world through the eyes of a laser scanner? This workshop will give participants an overview of the equipment and approaches to 3D scanning spaces at different scales: from rooms to buildings to streetscapes.
The first part will provide hands-on experience on how to 3D-scan the built environment with structured light and lidar scanners around the InterAccess studio. This will be followed by a run through of post-processing workflows of the point cloud data for different practical and creative applications. The final part gives participants a chance to explore and experiment with the scanned 3d models and have a general discussion on the trade-offs of each method and the different types of outputs (from gaming to architectural). Several examples of 3D-scanned models will be available to continue the exploration at home.
Date: Saturday, November 9, 2019
Time: 1-5PM
Registration Fees:
Member: $95
Non-Member: $140
What to bring: While the demos will be done on InterAccess computers, you are welcome to bring a powerful gaming PC laptop to load the models or a 16GB memory stick to take them home after the workshop. If you bring a laptop, please pre-install a (free) month's trial of Autodesk ReCap software.
About the Instructor: Codrin Talaba is a design researcher exploring the intersection of physical and digital space. With a background in architecture, materials engineering and visual arts, he brings a multi-disciplinary approach that seeks to integrate diverse perspectives and ways of seeing - both human and machine - to enable better design planning, collaboration and storytelling.
Codrin develops novel uses of 3D-scanning and VR for research, artistic, architectural and commercial applications. He is the media and content specialist on UHN OpenLab's 'Prescribing VR' initiative to introduce virtual reality in healthcare studies and settings. He has worked on diverse research and design projects ranging from the Aga Khan Museum, Sinai Health Systems, Bank of America, Acconci Studio, Edelkoort Inc, Land Rover to the United Nations.
Questions? If you have any questions about the workshop or special requirements, please contact us at education@interaccess.org.
Cancellation and Rescheduling Policy: We are unable to accommodate attendee cancellations or refunds less than 1 week prior to a workshop or event. InterAccess reserves the right to cancel or reschedule this workshop if necessary.
Receive a discount on workshops!
Did you know you can receive a discounted rate on most workshops? By purchasing a Workshop Discount Pass or an Annual Studio Membership you will receive a discounted rate on workshops, in addition to other great benefits. This is an excellent option if you foresee yourself attending multiple workshops over the course of the year.
Buy Workshop Discount Pass
Buy Annual Studio Membership