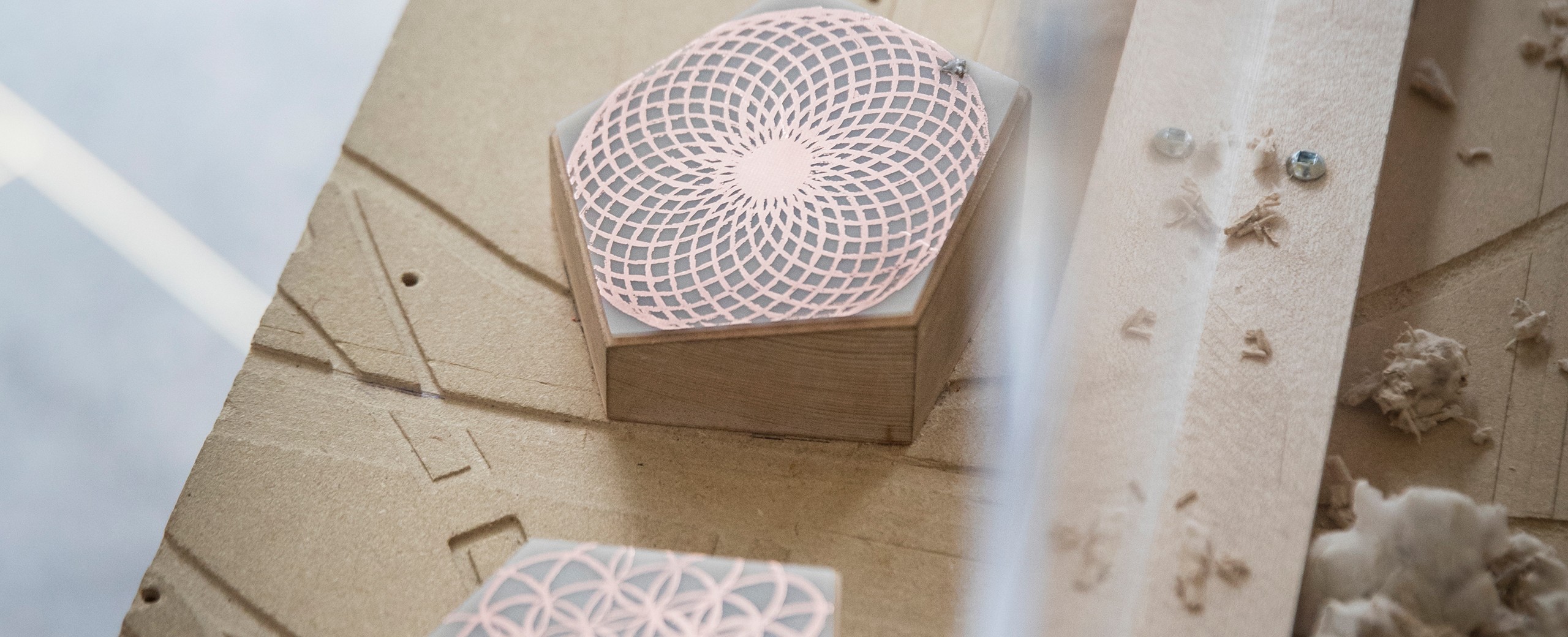 Tosca Teran will lead a workshop on how to build customized touchpads that can trigger sounds, samples, and sequencers, collect bio-data, be used with analog or digital synthesizers, and so much more. With this device you can start listening to the biology around you!
Create your own custom touchpads and you will be able to:
- Use with your analogue or digital synth
- Trigger sounds/samples
- Trigger sequences
- Control a robot
- Collect bio-data
- Use with Unity and more!
Participants will learn how to design and etch customized touchpads using their own hand-drawn and digitally created images. While designs are etching we will discuss and design the circuitry to be included on our touchpads! Participants will start with simple on/off touchpads and move into multi-touch and slide-touch touchpads.
Date: Tuesday, March 3, 2020
Time: 6pm-10pm
Registration Costs:
Membership Price: $95 (includes $30 materials fee)
Regular Price: $125 (includes $30 materials fee)
About the Instructor:
Tosca Teran, aka Nanotopia, is an Multi-disciplinary artist. Her work has been featured at SOFA New York, Culture Canada, and The Toronto Design Exchange. Tosca has been awarded artist residencies with The Ayatana Research Program in Ottawa and The Icelandic Visual Artists Association through Sím, Reykjavik Iceland and Nes artist residency in Skagaströnd, Iceland. In 2019 she was one of the first Bio-Artists in residence at the Museum of Contemporary Art Toronto in partnership with the Ontario Science Centre as part of the Alien Agencies Collective. A recipient of the 2019 BigCi Environmental Award at Wollemi National Park within the UNESCO World Heritage site in the Greater Blue Mountains. Tosca started collaborating artistically with Algae, Physarum polycephalum, and Mycelium in 2016, translating biodata from non-human organisms into music. @MothAntler @nanopodstudio www.toscateran.com www.nanotopia.net
Tosca Teran works with Mycelium collaboratively, creating the Midnight Mushroom Music Podcast. Additionally, while in Australia, Tosca was interviewed on ABC's Statewide Drive with Fiona Wyllie concerning her work their with fungi. Listen to the interview here!
Questions? If you have any questions about the workshop or special requirements, please contact us at education@interaccess.org.
Payment Options: Cash and credit card payments on the day are also accepted. Please email education@interaccess.org to reserve your spot and let us know your payment preference.
Cancellation and Rescheduling Policy: We are unable to accommodate attendee cancellations or refunds less than 1 week prior to a workshop or event. InterAccess reserves the right to cancel or reschedule this workshop if necessary.
Receive a discount on workshops!
Did you know you can receive a discounted rate on most workshops? By purchasing a Workshop Discount Pass or an Annual Studio Membership you will receive a discounted rate on workshops, in addition to other great benefits. This is an excellent option if you foresee yourself attending multiple workshops over the course of the year.
Buy Workshop Discount Pass
Buy Annual Studio Membership