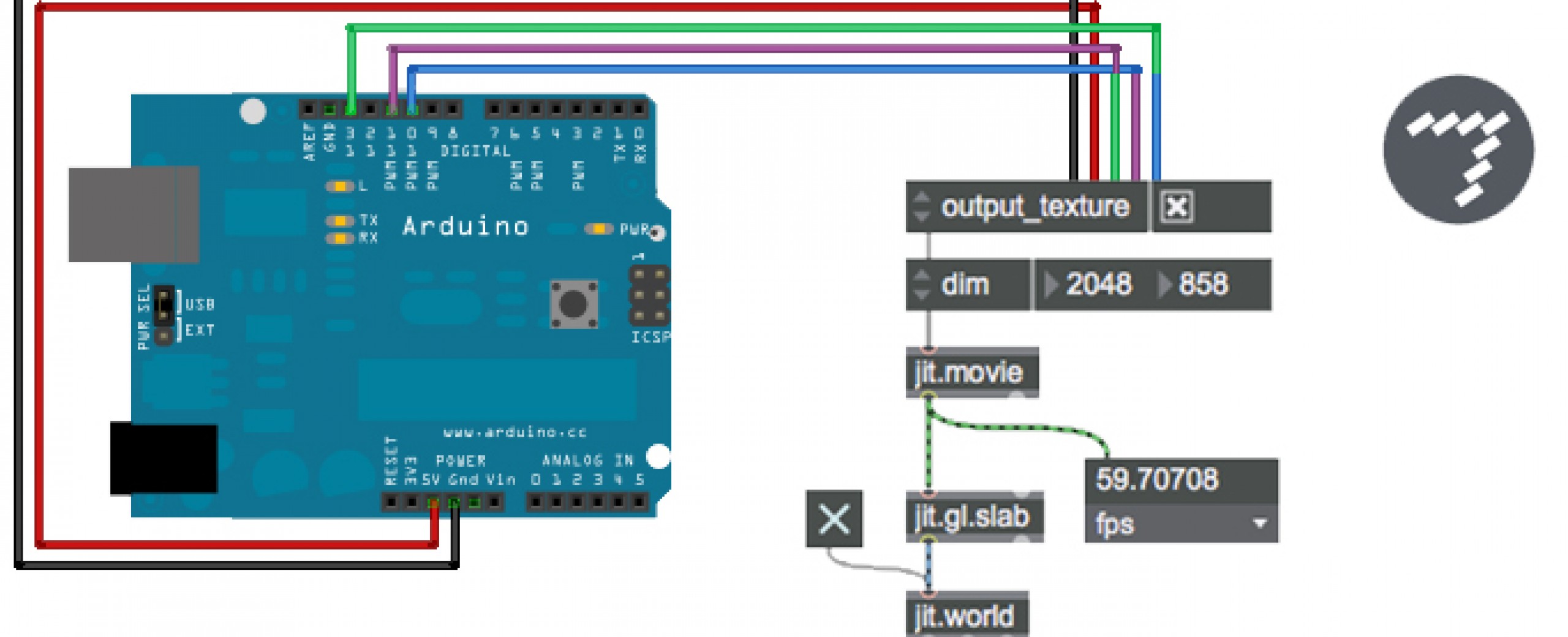 Interfacing Arduino and Max 7
Custom electronics allows you to create unique interfaces and experiences for your interactive installations. Learn how to approach electronics projects from a graphical flow programming approach. Connect switches and sensors to Audio and Video, or control output like LED's based off of audio and video events!
Materials: We'll loan you an Arduino for the workshop, which you're welcome to purchase at the end of the workshop if you like.
What to Bring: You should bring a laptop (Mac, PC, or Linux). For PC's: Quicktime must be installed! Also, install the 32-Bit version of Max not the 64-bit! You'll have to download and install the Max 7 trial here: http://cycling74.com/downloads/. The Max 7 Demo only works for 30 days, so don't install and run this until just before the workshop. Passed your trial date and don't want to buy the full copy? Max 7 now has a $10 / month subscription model!
Prior to the workshop, we'll send you a link to download the free Arduino software. If you don't have a laptop, let us know and we'll try to set you up with a loaner.
About the Instructor
KYLE DUFFIELD is a Toronto based Intermedia Artist and Interaction Designer and Co-Collaborator of the artist collective Hopkins Duffield. His skill sets range from audio, video, electronics, programming, game design, and technically complex A/V setups as he seeks to find the balance between creativity, pragmatism, experimentation, and ambition. Additionally, Kyle is the Interaction and User Interface Designer for Sonic Wear, an educator, as well as a freelance technical consultant. Kyle is currently focusing on teaching interactive art, and is continually striving to create unforgettable technological experiences.
Receive a discount on workshops!
Did you know you can receive a discounted rate on most workshops? By purchasing a Workshop Discount Pass or an Annual Studio Membership you will receive a discounted rate on workshops, in addition to other great benefits. This is an excellent option if you foresee yourself attending multiple workshops over the course of the year.
Buy Workshop Discount Pass
Buy Annual Studio Membership