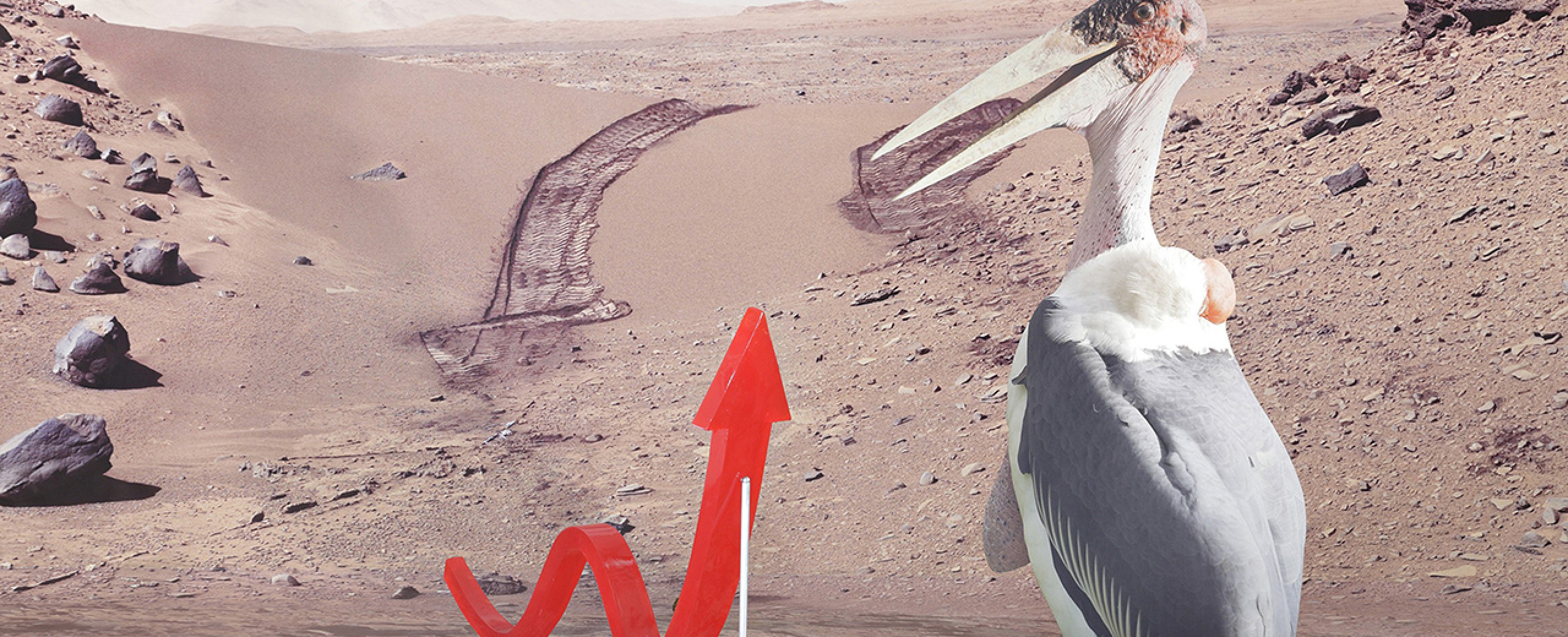 InterAccess Brunch Series 02—Patterns of Survival
Katja Novitskova (via Amsterdam) with Karl Schroeder
$15 each or all three for $30
Tickets: interaccessbrunch.eventbrite.ca
For the second event of our new brunch series, Berlin/Amsterdam based artist Katja Novitskova will guide us through a post-internet Future-telling via animal memes, resurrection biology, and nature/technology mergings. Expanding on her interest in the relationships between the nature of contemporary visual forms as they are disseminated online and their ancient socio-material origins, Katja will enter conversation with Toronto based science fiction writer, Karl Schroeder whose recent writing searches for evidence of a future in which artificial and natural systems are indistinguishable.

Brunch Menu:
• Homemade baked goods basket: mini coffee cake muffins, scones, cinnamon buns, and a gluten-free option
• Little Bao- vegetarian option- scrambled egg, kimchi, mayo, marinated carrot and daikon and cilantro
• Meat option - Maple bacon, scrambled egg, kimchi, mayo, marinated carrot and daikon and cilantro
• Glass noodle salad- with red pepper, tofu, red onion, sesame (vegan)
• Seasonal fruit skewers
Katja Novitkskova's works range from digital collages to sculpture and installation, collaborative projects and artist publications. In 2010 Novitskova released her book Post Internet Survival Guide 2010. Solo exhibitions have been held in 2012 and 2014 at Kraupa-Tuskany Zeidler (Berlin), and group exhibitions in Kassel, New York, London, Paris, Amsterdam and Sicily with media coverage in publications including Art Forum, Frieze, Metropolis M, Die Zeit and Volume. Novitskova is currently doing a residency at Rijksakademie in Amsterdam.
Karl Schroeder is a science fiction and fantasy author who conducts workshops and speaks on the future impact of science and technology on society. In addition to more traditional fiction, Schroeder has pioneered a new mode of writing that blends fiction and rigorous futures research, including Crisis in Zefra (2005) and Crisis in Urlia (2011), innovative 'scenario fictions' commissioned by the Canadian army as study and research tools.

The InterAccess Brunch Series presents conversations between international artists and guest moderators over catered food and coffee.
$15 or all three for $30
Get your tickets at:
interaccessbrunch.eventbrite.ca
More information on the series can be found here.
RELATED EVENTS: