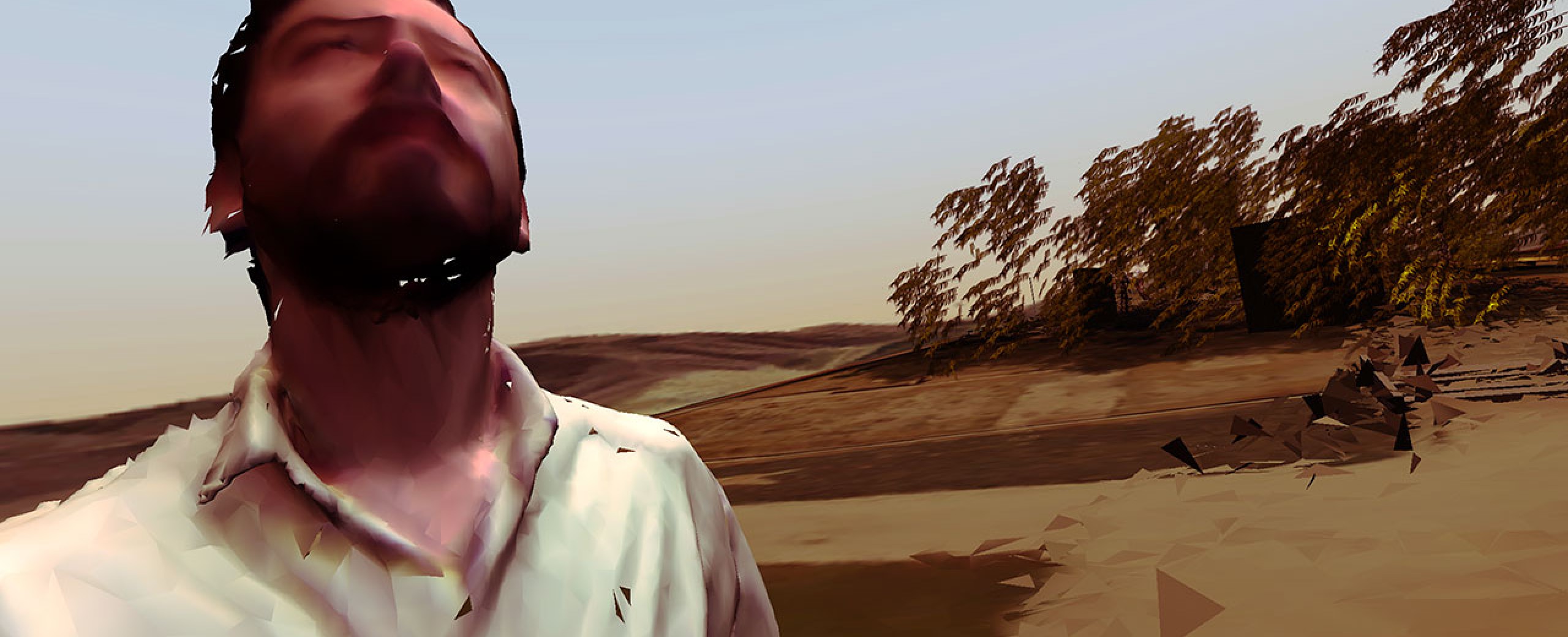 InterAccess Brunch Series 03—Assent
Oscar Raby (via Melbourne) with Skot Deeming
$15 each or all three for $30
Tickets: interaccessbrunch.eventbrite.ca
Delicious coffee provided by our sponsor Sam James Coffee Bar
Melbourne based artist Oscar Raby will present on his autobiographical documentary game, Assent, which uses the latest in immersive virtual reality technology - the Oculus Rift headset. In 1973 his father witnessed the execution of a group of prisoners captured by the military regime in Chile. Interweaving futures-past, memory-places and history, Assent puts the user in his father's boots as we walk to the place where the executions happened. Montreal based video game and art researcher Skot Deeming will engage Raby in a discussion on future casting and looking at the historical promises of Virtual Reality. This is the third and final event of our summer brunch series.

Brunch Menu:
• Homemade baked goods basket: mini coffee cake muffins, scones, cinnamon buns, and a gluten-free option
• Spelt pastry egg tarts- vegetarian and non-vegetarian option
• Quinoa salad cups with black bean, corn, peppers and avocado (vegan and gluten-free)
• Zucchini fritter with cumin, ancho jam and jalapeno pickle (vegan and gluten-free)
Oscar Raby is a multimedia designer and visual artist. He was born in Santiago de Chile where he studied Architecture, Multimedia Communications and Fine Arts. He began his career working as an advertising creative before founding one of Chile's most prominent artistic collectives O-inc. in 2001. In 2008 he moved to Australia where he continued developing his artistic practice around experience design and digital storytelling.
Skot Deeming is an artist, curator, researcher and doctoral student in Concordia University's Individualized Program in the Humanities. As a key figure in the Canadian video game art scene, and a researcher at Concordia's Amplab, and TAGlab, Deeming draws upon practical experience and theoretical knowledge while investigating the intersections between gamer cultures, hacker cultures and new media art practices. Skot is co-director of Vector: Game + Art Convergence in Toronto.
The InterAccess Brunch Series presents conversations between international artists and guest moderators over catered food and coffee.
$15 or all 3 events for $30
Get your tickets at:
interaccessbrunch.eventbrite.ca
RELATED EVENTS: