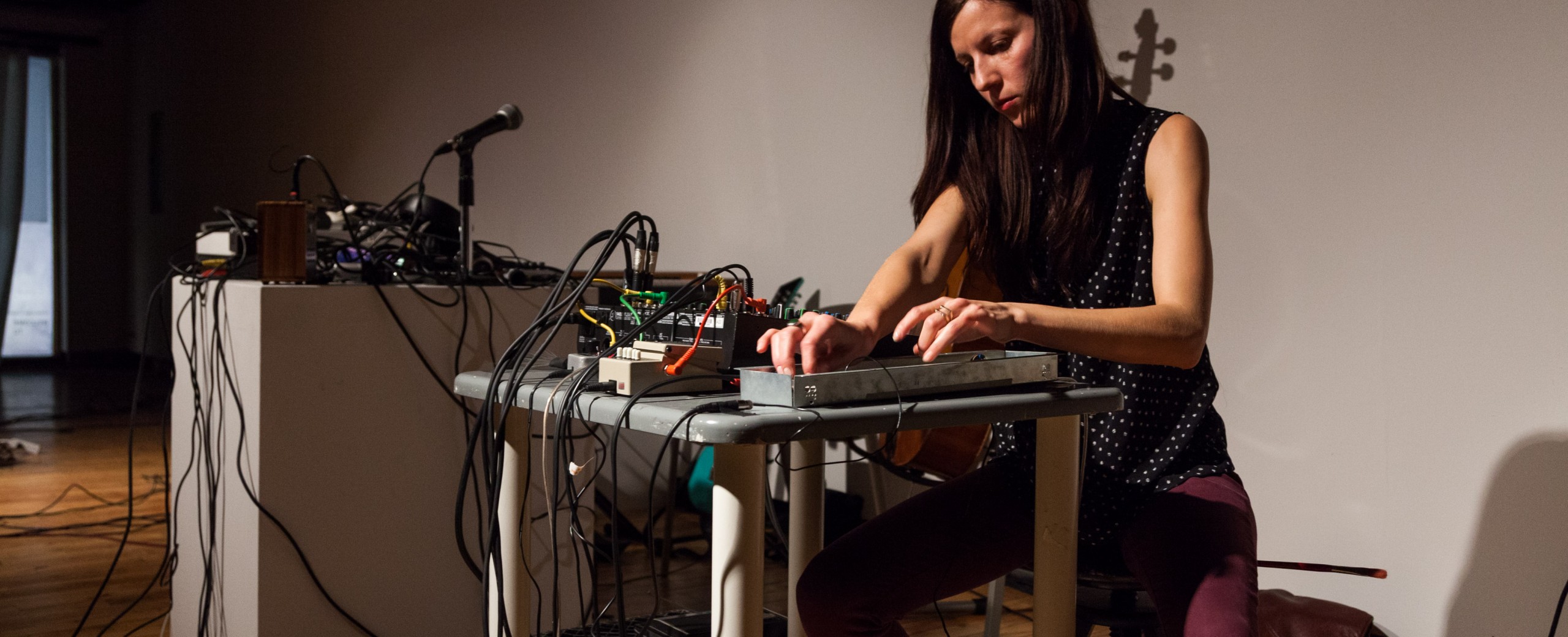 Doors 7pm, Performances begin at 8pm
Price: $5 in advance online tunings.eventbrite.ca; $10 at door
Location: InterAccess - 9 Ossington Ave, Toronto

To celebrate the closing of Eli Keszler's exhibition Cold Pin, on view until 8pm on November 23rd, InterAccess has asked three experimental musicians and sound artists to perform in the gallery space. Programmed by Alex Snukal and featuring crys cole (Winnipeg), Matt Rogalsky (Kingston), and Nick Storring (Toronto), Tunings describes a set of relations between sound artists and musicians working today that, while not necessarily consonant, share a similar temperament and conceptual grounding. Using often overlooked or non-musical elements of instruments, the sonic potential of untraditional materials, and new means of interacting between performer and computer, the artists performing in Tunings investigate the entire process of musical performance. Everything from the most basic sonic components of an instrument to the extended implications of performance and audience reception are considered in these works.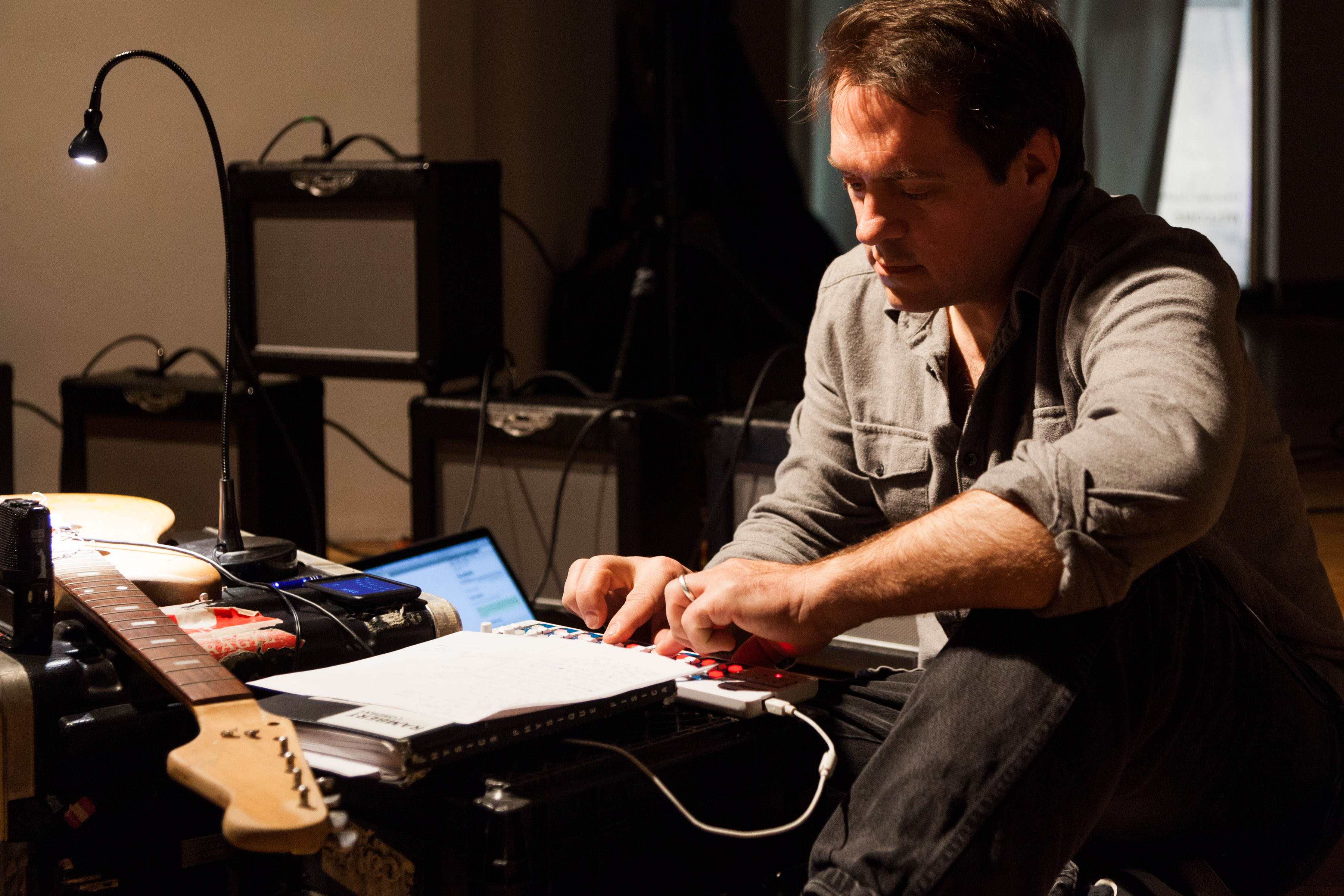 crys cole will present her work attune, which is created using spring reverb, contact microphones and various objects. cole will respond to both the resonance and percussive nature of Keszler's work through a minimized set-up that directly ties to her own percussive approach and recent explorations of the subtle yet grandiose capabilities of the spring. In Matt Rogalksy 's Hommen, the noise from a deconstructed electric guitar is fed into twelve amplifiers spread out through the gallery space and forms the basis of a popular hum. The work takes it's title from the origin of the word hum, where the original word, 'Hommen', meant "to make a murmuring sound to cover embarrassment." Nick Storring will be performing on cello, electric mandola, clavinet, and other instruments with computer as well a variety of different small speakers and various preparations. While the performance will certainly explore textural nuance, melodic and harmonic material is also very important to Storring's music.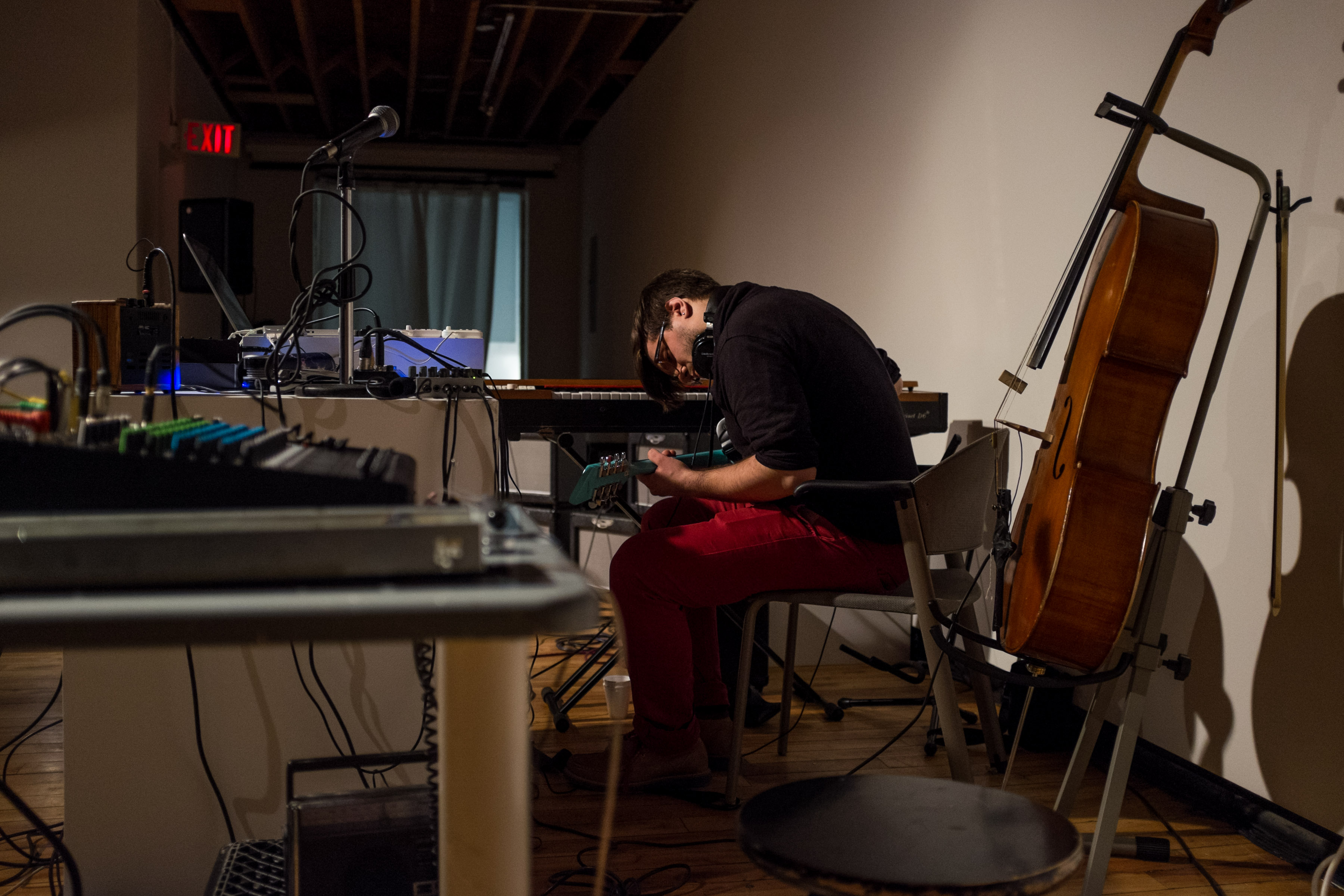 Tunings takes many of the concerns of Keszler's installation as platform from which to showcase the work of these three artists. Cold Pin explores ideas of automation, artistic intention, performance, and the extended acoustic possibilities of instrument and gallery space to create an all encompassing kinetic sound installation. Each artist presented in Tunings explores these themes in different ways, using a variety of instruments, processes, and modes of performance to create their own distinct work.

Matt Rogalsky works in the areas of live electroacoustic music and sound installation, and study and recreations of late-20th century live electronic music works by other composers. His solo electronic music has been performed in Canada, Cuba, the USA, the UK and Germany, and recent installation work has been shown at Mercer Union (Toronto) and Modern Fuel Gallery (Kingston). Rogalsky teaches in the School of Music at Queen's University. He also records and produces music for others under the name Memory Device, recently including two Polaris Prize long-listed albums for the noise pop band PS I Love You and several for folkestra The Gertrudes.crys cole is a Canadian sound artist working in improvised performance and sound installation. Active listening is the fundamental core of her practice. By generating subtle and imperfect sounds through simple purposeful gestures, she creates textural works that retune the ear, revealing the intricacy of seemingly mundane sounds and sources. She has exhibited and performed solo and in various collaborations in Canada, Europe, Japan, Australia, and in the USA.
Award-winning composer Nick Storring's diverse interests span chamber music to intermedia collaboration, and electroacoustics to improvisation. Recent commissions include an octet for Arraymusic, a electroacoustic piece for Montreal's AKOUSMA Festival and a forthcoming piano piece for Eve Egoyan. His music has been presented/ performed by the Esprit Orchestra, the Music Gallery, the Madawaska String Quartet, the Musicacoustica Festival in Beijing, Quatuor Bozzini, and the Museum of Modern Art. He also regularly writes for the publication Musicworks.
Alex Snukal is an artist, writer, and musician who lives and works in Toronto. He performs regularly as Animal Monster and as part of New Feelings. Snukal's writing has appeared in C Magazine, Locus Suspectus, and Broken Pencil. Most recently he has exhibited at the Dumbo Arts Center, in New York City, as part of the Volunteer Lawyers for the Arts' Art &Law residency and at the Art Gallery of York University.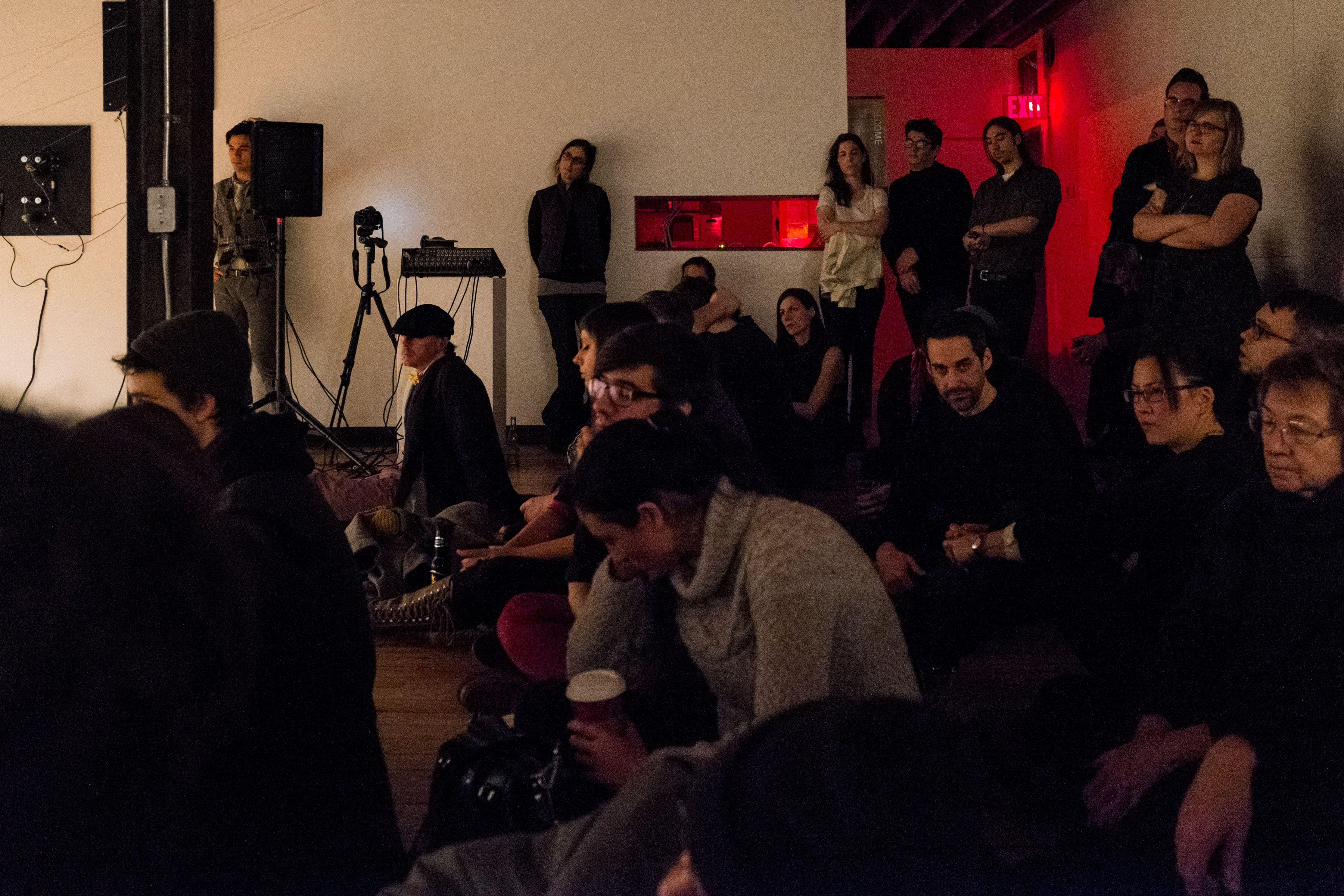 Join us for this special evening of new performances by cole, Rogalsky and Storring inside InterAccess's gallery space. Performances will take place throughout the evening, beginning at 8pm. $5 advanced tickets can be purchased at tunings.eventbrite.ca, or $10 at the door (in cash).
Photography by Robin Hamill, 2013