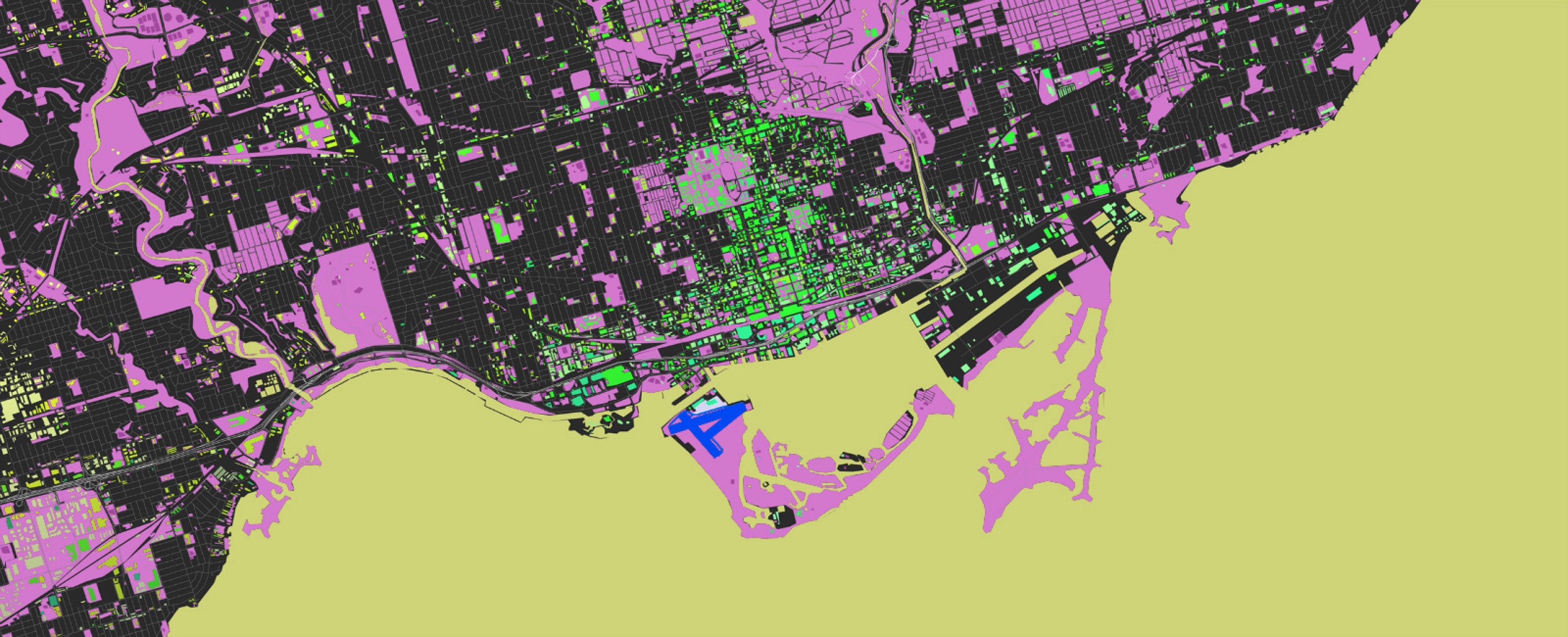 Location, location, location: Capturing the Space of Surveillance
In an increasingly globalized and urbanized world, location has become simultaneously, and paradoxically, irrelevant yet critical. In this dynamic series of conversational presentations at InterAccess, curators, artists, and design researchers converge—over catered brunch—to discuss the multiple ways that location, space, and place-making are addressed and disseminated in their practices. Presentations will be followed by a question and answer period.

Capturing the Space of Surveillance
Saturday, August 8, 2015 at 12pm
Department of Unusual Certainties + Scott Sørli
InterAccess
9 Ossington Avenue
Toronto, ON M6J 2Y8
In an era of dwindling privacy, investigating the spatial and social infrastructures of surveillance has become a central concern for artists, designers and researchers alike. This session brings together the Department of Unusual Certainties (Christopher Pandolfini and Simon Rabyniuk), and Scott Sørli, to discuss the subversive and artistic potential of technologies of control.
Department of Unusual Certainties (DoUC) operates under a self-imposed public mandate with the aim to create projects that are for a public good. DoUC exposes and experiments with the multiplicity of systems that govern society, creating results in a way where citizens and non-citizens alike can engage with, reflect on, or react to the information and experiences present in the project. Ultimately DoUC attempts to tell stories. From 2011 to 2012 DoUC were the Innovators in Residence at the Design Exchange, Canada's national design museum, and in 2012 were a strategic partner of the Migrating Landscapes Organizers, curators of the Canadian pavilion at the Venice Biennale of Architecture. DoUC is Christopher Pandolfi and Simon Rabyniuk.
Scott Sørli's trans-disciplinary practice concerns itself with moments when form and matter engage the economic and political forces that produce the city. He is co-founder of convenience, a window gallery that provides an opening for art that engages, experiments, and takes risks with the architectural, urban, and civic realm. He is also chair of Toronto's peace subcommittee of the Nathan Phillips Square Community Advisory Committee. Scott has taught architecture at several institutions, including this past summer in Jakarta, Indonesia; a travelling exhibition on the work of the Inundation research studio followed in the fall of 2014.
Brunch, coffee, and tea will be served!
General Admission $15
Student Admission $10
Series Pass $35
Student Series Pass $25
(Students must show valid student ID)
Buy tickets and passes on Eventbrite
Reserve your spot by Thursday, August 6
Coffee provided by Sam James Coffee Bar
Two additional brunch sessions are offered as a part of this series:
Saturday, June 13, 2015
Making Space for Media Art
Adrienne Crossman + Zach Pearl
Saturday, August 8, 2015
Capturing the Space of Surveillance
Department of Unusual Certainties + Scott Sørli
For more information contact Marissa Neave, Programming Coordinator, at art@interaccess.org or 416-532-0597 x21.