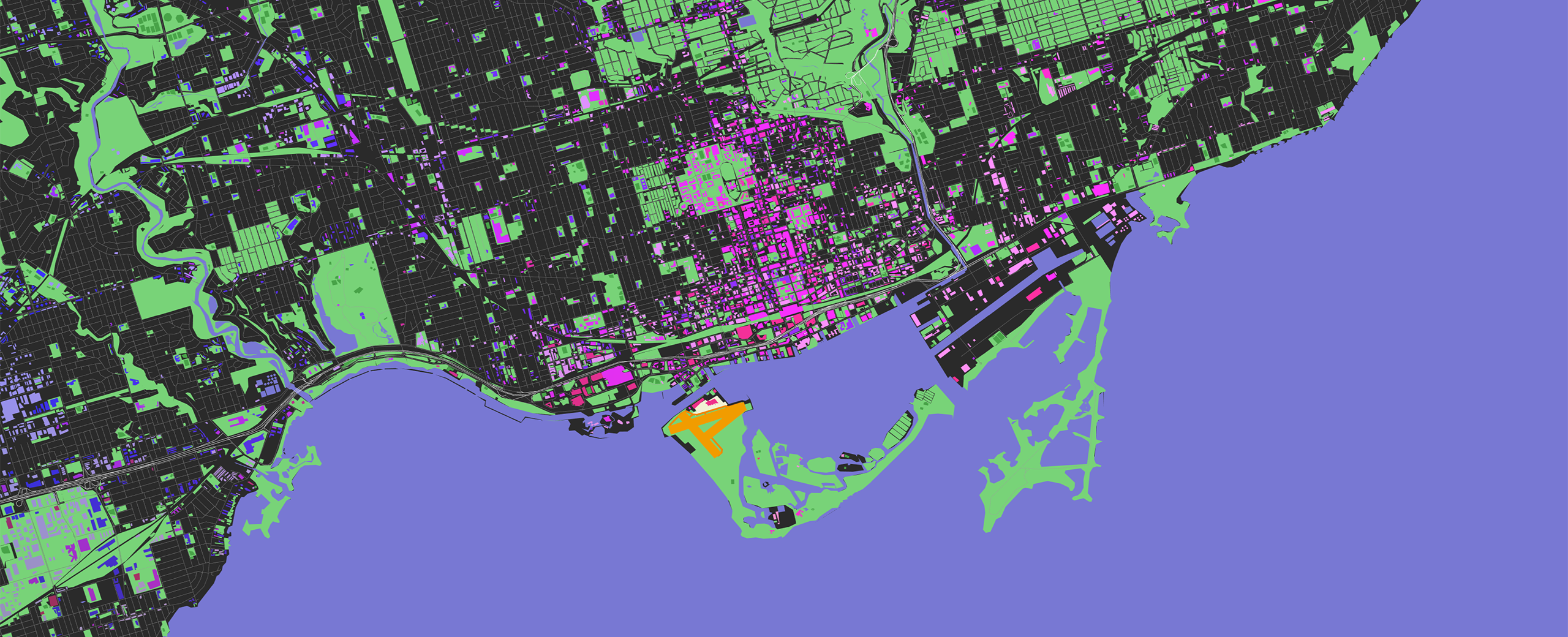 Location, location, location: Making Space for Media Art
In an increasingly globalized and urbanized world, location has become simultaneously, and paradoxically, irrelevant yet critical. In this dynamic series of conversational presentations at InterAccess, curators, artists, and design researchers converge—over catered brunch—to discuss the multiple ways that location, space, and place-making are addressed and disseminated in their practices. Presentations will be followed by a question and answer period.

Making Space for Media Art
Saturday, June 13, 2015 at 12pm
Adrienne Crossman + Zach Pearl
InterAccess
9 Ossington Avenue
Toronto, ON M6J 2Y8
In this session, Adrienne Crossman and Zach Pearl consider the perennial challenges of curating new media art, offering their perspectives as curators from within, and without, the institution. Time-based, sound-based, and technologically driven artworks bring with them a host of obstacles in traditional gallery settings. Rapid gentrification and the rising cost of space presents the added challenge of securing affordable exhibition venues. Crossman and Pearl draw from their experiences to bring forth examples of adaptable curatorial practice.
Adrienne Crossman is an artist, educator and curator working and living in Toronto. A graduate of OCAD University, she holds a BFA in Integrated Media and a Minor in Digital and Media Studies. She has completed residencies at Spark Contemporary Art Space in Syracuse, New York and La Baraque in Montréal, Quebec. Her curatorial practice involves a strong emphasis on fostering community within the digital new media art world and bridging the gap between virtual and physical space. Adrienne is currently a Programming Coordinator at Xpace Cultural Centre.
Zach Pearl is a freelance curator, designer, and educator. He holds a BFA with honours in Graphic Design & Illustration from the Minneapolis College of Art & Design, and an MFA in Curatorial Practice from OCAD University in Toronto. Zach specializes in new media curation, and his Master's thesis work focused on experimental strategies in virtual exhibitions. Zach is the curator of 3rd Ear, the 2015 Subtle Technologies Festival.
Brunch, coffee, and tea will be served!
General Admission $15
Student Admission $10
Series Pass $35
Student Series Pass $25
(Students must show valid student ID)
Buy tickets and passes on Eventbrite
Reserve your spot by Thursday, June 11
Coffee provided by Sam James Coffee Bar
Two additional brunch sessions are offered as a part of this series:
Saturday, July 11, 2015
The Sound That Space Makes
Marc De Pape + Michael Trommer
Saturday, August 8, 2015
Capturing the Space of Surveillance
Department of Unusual Certainties + Scott Sørli
For more information contact Marissa Neave, Programming Coordinator, at art@interaccess.org or 416-532-0597 x21.