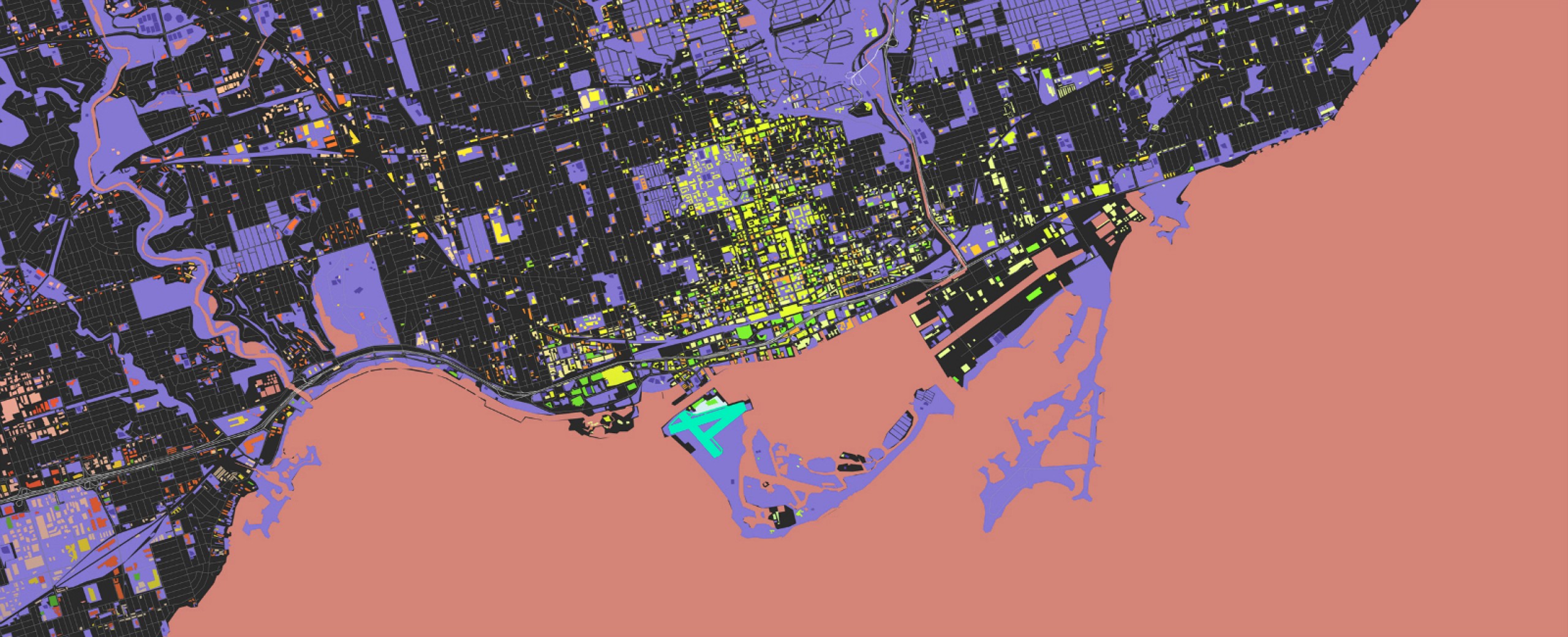 Location, location, location: The Sound that Place Makes
In an increasingly globalized and urbanized world, location has become simultaneously, and paradoxically, irrelevant yet critical. In this dynamic series of conversational presentations at InterAccess, curators, artists, and design researchers converge—over catered brunch—to discuss the multiple ways that location, space, and place-making are addressed and disseminated in their practices. Presentations will be followed by a question and answer period.

The Sound that Place Makes
Saturday, July 11, 2015 at 12pm
Marc De Pape + Michael Trommer
InterAccess
9 Ossington Avenue
Toronto, ON M6J 2Y8
Marc De Pape and Michael Trommer both employ a process of translation in their multidisciplinary, sound-centred practices. While De Pape's "The Chime" translates urban movement into a cinematic score, Trommer's "Transmissions from the Technological Sublime" translates a series of urban field recordings into brooding, nocturnal animation. In this session, De Pape and Trommer discuss how their approaches to sound and place both overlap and diverge, while attending to the aesthetic concerns of their non-visual media.
Marc De Pape is a creative technologist and an artist/designer/thinker with a Master's in Design in Digital Futures from OCADU and a BFA in Digital Image and Sound in the Fine Arts from Concordia University. Marc has worked at the Royal Ontario Museum as an Audio/Video Producer while also freelancing as a director/editor primarily for music videos. Previously, he also played in Reverie Sound Revue, where he wrote and produced the band's 2009 full-length release. While much of his skill set resides in media production, his greater interests lie in the realm of urbanism and situated technologies and how they relate to everyday routines.
Michael Trommer is a Toronto based producer and sound artist; his experimental work has been focused primarily on psychogeographical explorations via the use of field recordings. He has released material on an unusually diverse roster of labels, both under his own name as well as 'sans soleil'. These include Transmat, Wave, Ultra-red, and/OAR, Audiobulb, Audio Gourmet, Gruenrekorder, Impulsive Habitat, Stasisfield, Serein, Flaming Pines, 3leaves and con-v.
Brunch, coffee, and tea will be served!
General Admission $15
Student Admission $10
Series Pass $35
Student Series Pass $25
(Students must show valid student ID)
Buy tickets and passes on Eventbrite
Reserve your spot by Thursday, July 9
Coffee provided by Sam James Coffee Bar
Two additional brunch sessions are offered as a part of this series:
Saturday, June 13, 2015
Making Space for Media Art
Adrienne Crossman + Zach Pearl
Saturday, August 8, 2015
Capturing the Space of Surveillance
Department of Unusual Certainties + Scott Sørli
For more information contact Marissa Neave, Programming Coordinator, at art@interaccess.org or 416-532-0597 x21.