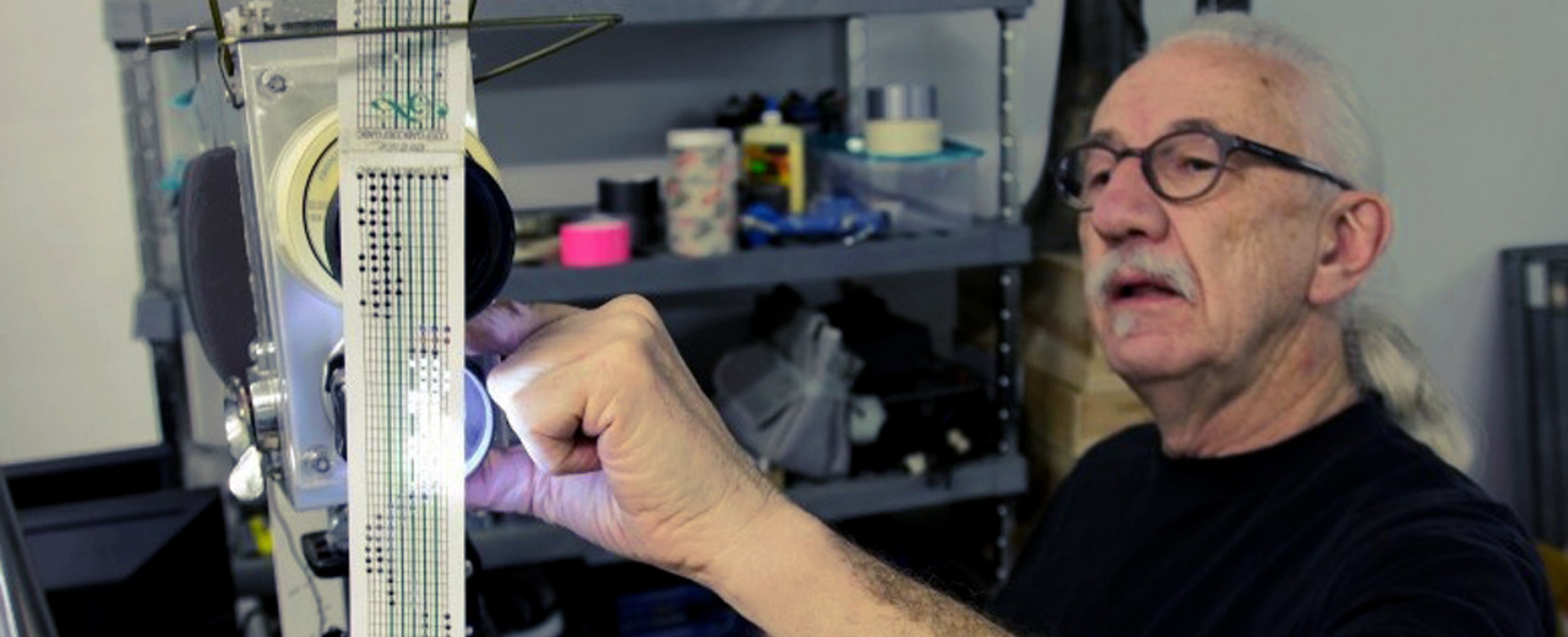 Orchestra of the Tactile is an innovative audio/tactile experimental concert presenting new compositions and works exploring tactile or vibratory modalities of sound and music.
Orchestra of the Tactile
Marla Hlady, Gordon Monahan, David Bobier, and Alison O'Daniel
Thursday April 23rd 8-10pm (doors at 7pm)
The Music Gallery
197 John Street, Toronto
Tickets: $15 (available at the box office after 7pm)

This partnership with VibraFusionLab, an interactive media arts centre in London, ON, that encourages the creation of new inclusive art forms, enables us to support the efforts to develop art practices of greater accessibility. The partnership also allows us to offer participating artists, through VibraFusionLab, a laboratory that features a number of inclusively designed systems aimed at accommodating and inspiring artists of all abilities to create compositions and expand artistic practices for tactile experiences.
Through this project, InterAccess along with the VibraFusionLab—a media studio that supports artistic experimentation with vibrotactile stimuli (rather than sound), are exploring creative means of sensitizing audiences to new perceptual registers between vibration and sound – literally through their skin. For 2015, InterAccess expands this engagement to be open to hearing-abled, deaf and hard of hearing audiences alike. The ambition is to expand the already interdisciplinary field of experimental sound and music to include the vibrotactile forms and aesthetics. The motivation for forming this event as an "orchestra" is to offer an open and stretchable concept for the artists to work from, to take the form of an orchestra as a laboratory space that allows the alteration of materials and processes throughout.
Included in the performance are Canadian artists Marla Hlady (Toronto), Gordon Monahan (Meaford, ON), and VibraFusionLab director, David Bobier (London, ON). The fourth artist is Alison O'Daniel, a highly respected filmmaker and installation artist from Los Angeles. Both O'Daniel's and Bobier's work is influenced from the experience of partial deafness. All four artists have worked both independently and collaboratively to compose and perform a rotational, orchestrated performance that considers the foundational nature of vibration in all sonic forms and music.
A number of diverse tactile systems will be set up at the Music gallery to offer a fully accessible and complimentary vibrational experience of the entire audio visual presentation. Monahan invites us into his magical world of invention through the innovation of seeing, hearing and feeling the heating up and boiling of water particles; Hlady presents the opportunity of feeling the manipulation of sound distortion through a variable-speed rotating microphone and her signature technical craft; through heightened colour and carefully emphasized sounds O'Daniel intensifies her film presentation to provide the unique additional emphasis of the vibratactile; Bobier's 'faux' projection/sound instruments, through the employment of programmable music boxes, 'punchable' music score strips and LED helmet lights, transform braille script into modes of vibration, visualization and sound.

Photo Credit: Brittney Robbins for londonfuse.ca