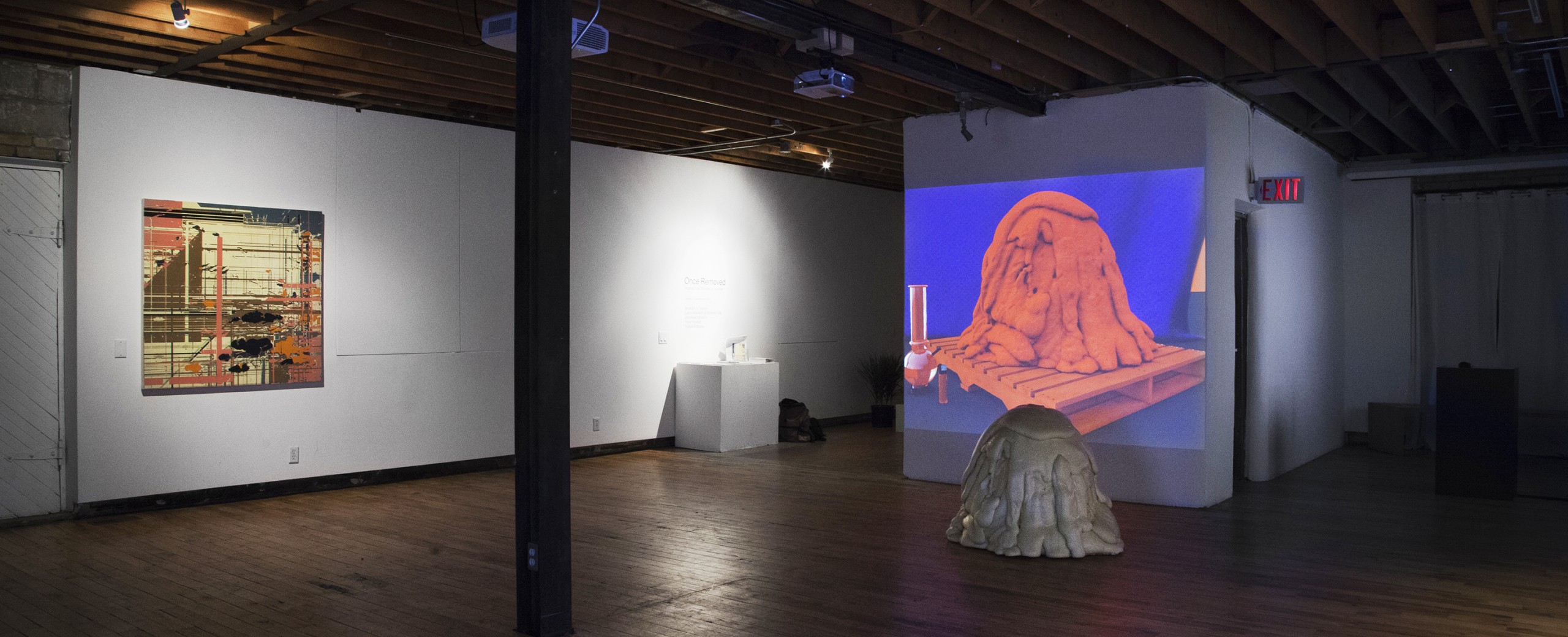 Panel Discussion with the Artists of Once Removed
Thursday, November 26, 2015
7-9pm
Join us at InterAccess for a panel discussion with the artists of Once Removed, an exhibition featuring all new works in painting, sculpture, installation, and animation that use experimental techniques and media to address the potential of production in the absence of an artist.

As technology continues its rapid advancement, computers and other devices become increasingly capable of fulfilling the role of the artist's assistant, marking a shift from manual to digital production. Artists are now confronted with the opportunity to ease their workflow by outsourcing increasingly complex tasks to machines. Once Removed tests the limits of what is possible without the artist's hand.

The artists in Once Removed have entrusted production to various algorithms, programs, and machines, allowing these digital and mechanical processes to shape the physical and aesthetic characteristics of the works. Brandon A. Dalmer's paintings attempt to replace the artist's hand by enabling computer algorithms and machines to abstract source imagery and shape the physical paintings. Tobias Williams's experimental animation tests how much generative output can be created with minimal input from the artist. Tyler Vipond's artificially intelligent artists create collages automatically through semi-random internet image searching. By training Cleverbot to have more conversations about art, Matthieu Sabourin assisted Cleverbot in generating an artists' manifesto. In their collaborative painting, Laura Hudspith & Nicholas Zirk rely on video feedback loops and colour-picking software to produce paintings.

(Photo by Yuula Benivolski.)