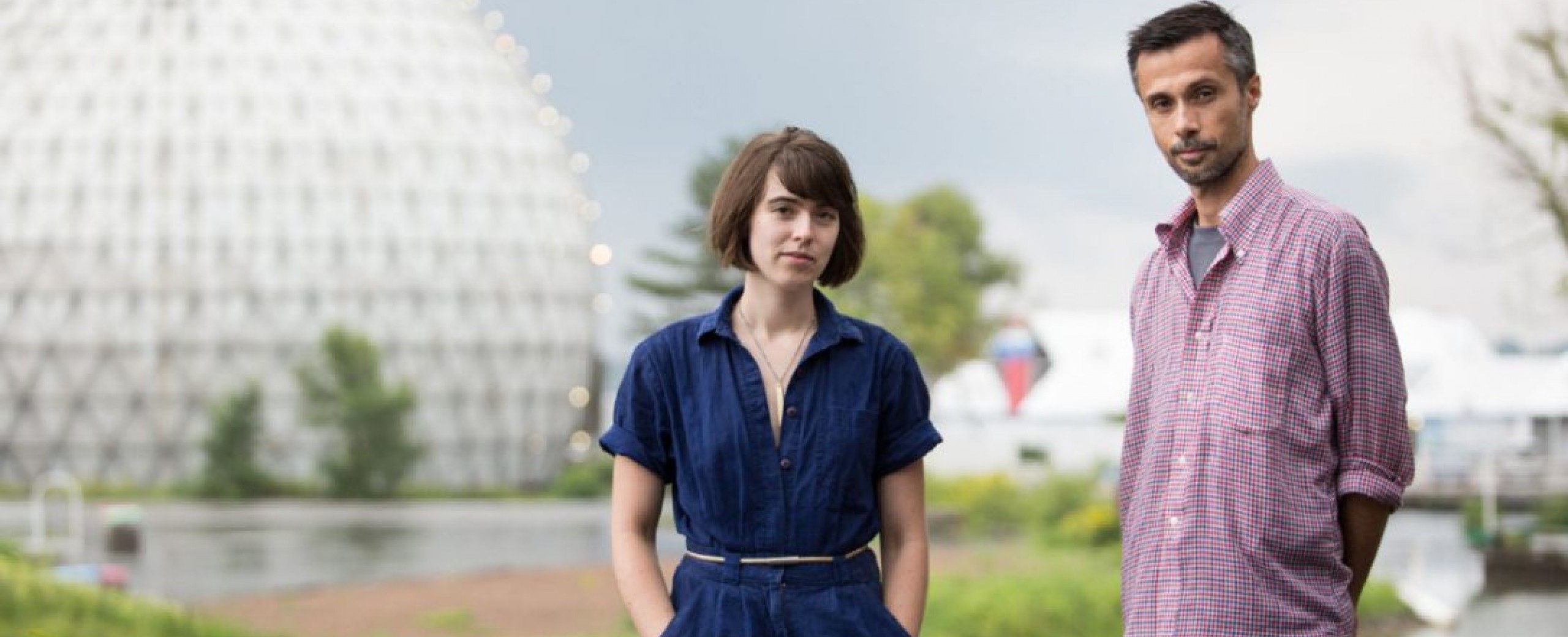 Lecture: Layne Hinton & Rui Pimenta
Lecture: Layne Hinton & Rui Pimenta
Thursday, November 24, 2016
7pm-9pm at InterAccess
This event is PWYC ($5 suggested donation)
Please register in advance for tickets.
Join the duo behind Art Spin and in/future, Layne Hinton and Rui Pimenta, to discuss the unique challenges of collaborative curation, site-specific projects and situating art in alternative public spaces.
Hinton and Pimenta will speak about their recently finished and most ambitious project to date – in/future: a transformative art experience – an 11 day multidisciplinary art and music festival that reanimated the 14 acre West Island of Ontario Place for the first time since its controversial closure in 2012. Hear about the experience of activating a long-dormant amusement park, working collaboratively with hundreds of artists and partner organizations, and the inspirations and challenges of responding to a site with such a high-profile and troubled history.
Since 2010 Layne Hinton and Rui Pimenta have been the creative force behind Art Spin, overseeing all aspects of its operations from curation and programming to administration and production. Layne and Rui bring many of the skills and insights of their individual art practices to their roles as curators to work closely with other artists in ways that are highly collaborative. Art Spin has been animating the city with arts programming for over seven years, activating decommissioned venues and unique public spaces to produce large scale group exhibitions along with curated bicycle led art tours to showcase a wide range of newly commissioned art programming in unique site-specific settings. Most recently Art Spin was the lead presenter behind in/future, an 11 day multidisciplinary art and music festival that transformed the 14 acre West Island of the iconic Ontario Place with multidisciplinary site-responsive art projects.