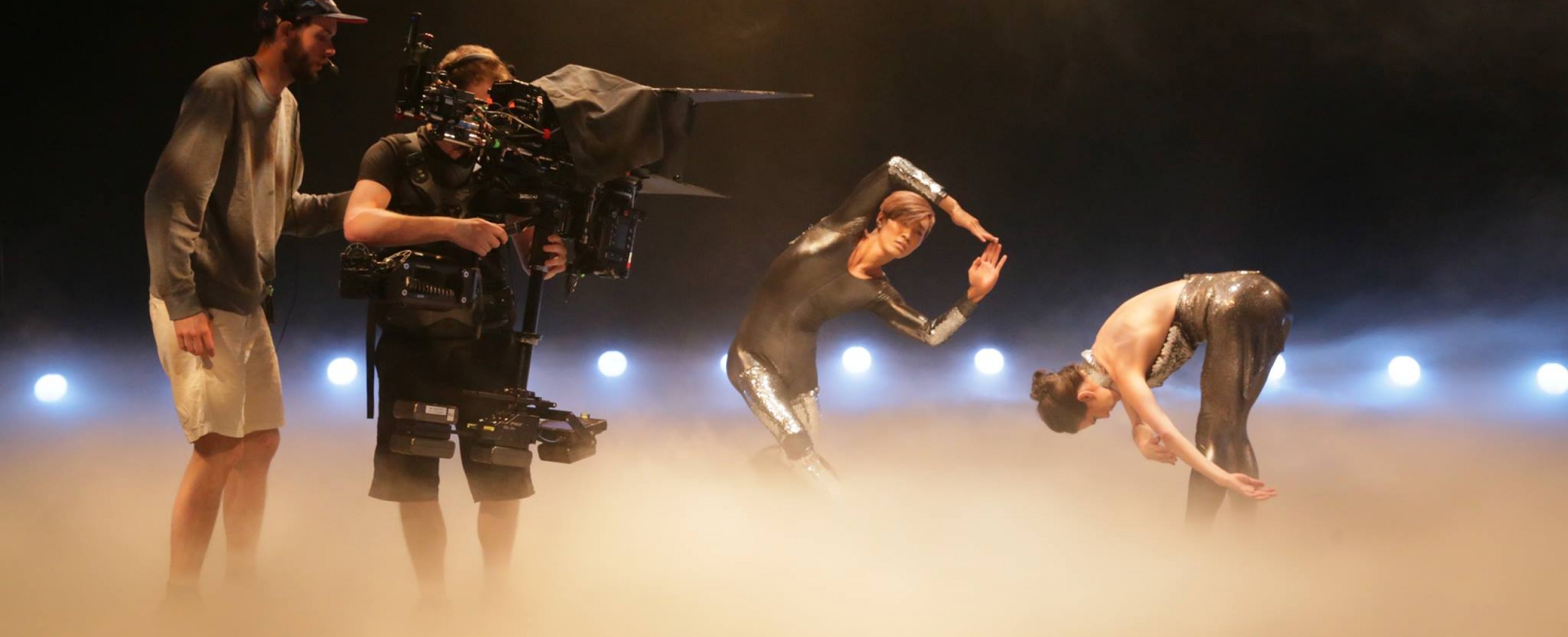 The Space of Production: Notes on Technical Support
Saturday, January 23, 2016
2pm at Artscape Youngplace, Suite 101
Please RSVP (details below)
In 2015, the Images Festival and TYPOLOGY launched Moving Images in Contemporary Culture, a new series of talks and workshops on the changes, challenges, and advances in curating and presenting the moving image. As the rise of time-based media continues to dominate exhibition making, this peer-led series is an invitation to our colleagues to address a lack of critical thinking specific to the history and demands of moving image work.
InterAccess is pleased to join the Images Festival and TYPOLOGY in the presentation of the second event in this series. The Space of Production: Notes on Technical Support features Victoria Brooks of EMPAC.
As commissioning and exhibition-making increasingly focuses on time-based artworks, which in turn appear increasingly indivisible from that which is industrially produced, many artists look towards the image of the "technical" to trace the ways we see and hear now. Curatorial discourse, however, often lacks adequate attention to the conditions of technical support that is not just operative in, but central to the making of these works.
This discussion centers on a number of questions aimed to address this lack. How do visual art curators address and care for technical workers in terms of the inherently collaborative nature of time-based arts production? Where is this space of production situated (conceptually, institutionally and economically) and how do the structures of support that these artworks rely on—the technical bodies and performing bodies—manifest themselves now? With many artists directly addressing the unseen networks of labor inscribed in everyday images, how do we attend to those whose work it is to produce and support the production of artworks themselves?

Curators, programmers, and exhibition-makers at all levels in their careers, as well as the general public, are welcome to attend. Light refreshments will be served.

Victoria Brooks is curator of time-based visual arts at Experimental Media and Performing Arts Center (EMPAC) at Rensselaer Polytechnic Institute in Troy, NY. She is currently working on new productions with Charles Atlas, Rashaun Mitchell + Silas Riener, Hannah Rickards, Karthik Pandian + Andros Zins-Browne, Tarek Atoui, and Patricia L. Boyd. She is a founding member (with Lucy Raven and Evan Calder Williams) of research and production collective Thirteen Black Cats.
TO RSVP
As space is limited, please RSVP to info (at) typology (dot) ca. In the event that we reach capacity, emailed RSVPs will receive priority in seating.
Image: Charles Atlas, Rashaun Mitchell and Silas Riener. Production Shot: EMPAC at Rensselaer Polytechnic Institute, 2015 / Dancers: Cori Kresge and Hiroki Ichinose / Camera: Victor Lazaro and Ryan Jenkins / Photo: Mick Bello