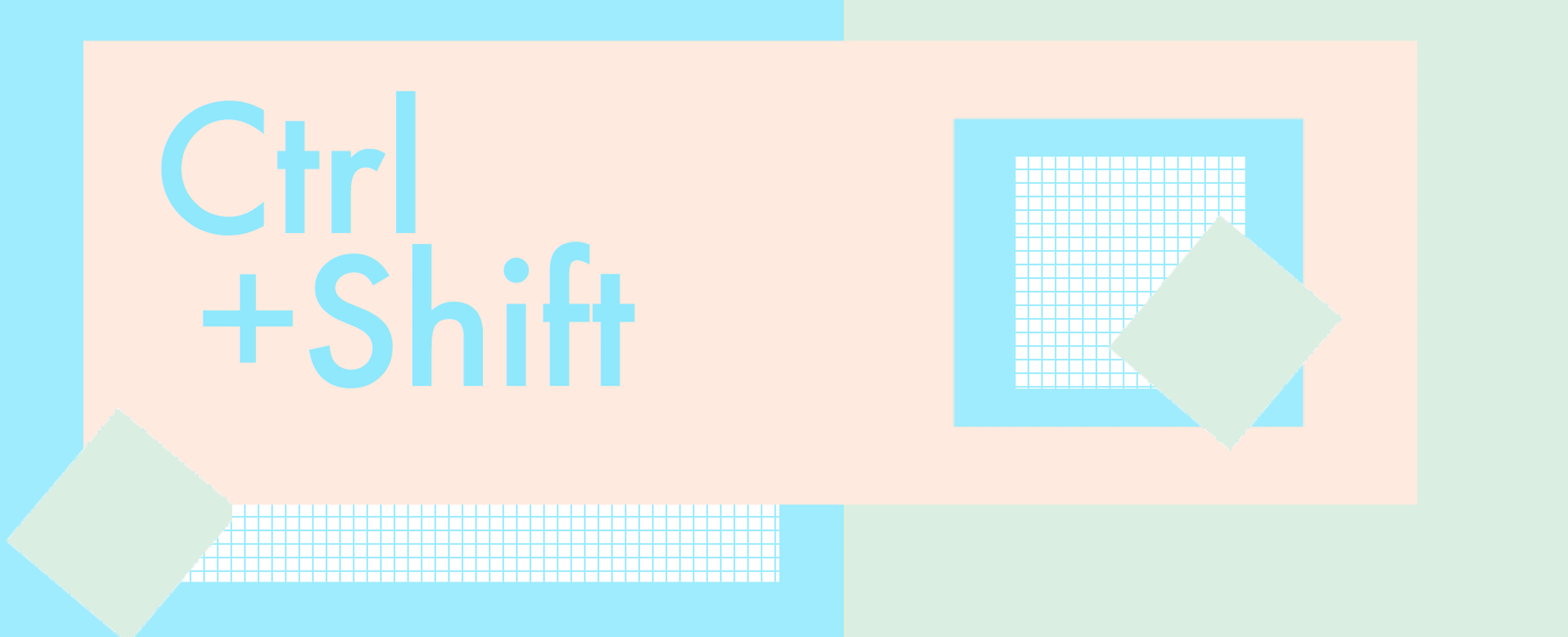 Ctrl+Shift | A Strategy Session Series
We are pleased to introduce Ctrl+Shift - a strategy session series that invites influential members of Toronto's creative community to propose solutions to urgent challenges that affect the artists living in this city. Structured as a panel discussion, Ctrl+Shift seeks to facilitate productive conversations and actionable strategies that can elicit change in our shared creative landscape. This event is free and welcome to everyone.

Session #1: Venue Displacement, Adaptation, and Sustainability
November 21st, 2017 | 7pm-9pm | InterAccess
Description:
The first iteration of Ctrl+Shift is scheduled for November 21st, from 7pm-9pm and will occur at InterAccess. The panel will address the subject of venue displacement and sustainability for arts organizations in Toronto. The selected discussants each have a unique relationship to this ongoing challenge and will share their experiences and creative solutions. This session will be moderated by Shawn Micallef.

Discussants and Affiliations

Noa Bronstein | Gallery 44
Noa Bronstein is a curator and writer based in Toronto. She is currently the executive director of Gallery 44 Centre for Contemporary Photography. Previously Bronstein worked at the Gladstone Hotel as director of exhibitions and cultural promotions and at the Design Exchange. Her research interests include museum and gallery publics, alternative applications of traditional models and hybridity and pluralism within cultural institutions.
Kate Benedict | Bunker 2
Kate Benedict is a visual artist creating and living in Toronto. Benedict has worked in performance art, video and installation art, painting, and electronic interactive wearables. She currently holds the position of Gallery Manager at Division Gallery and Curator for Bunker 2. Bunker 2 is a contemporary art centre based out of a repurposed shipping container in Toronto, ON. Bunker 2 pushes curatorial boundaries while promoting critical dialogues between exhibiting artists and the local community. As a mobile space, Bunker 2's nomadism allows for site-specific interventions.
Jaclyn Blumas | Long Winter
Jaclyn Blumas is an Arts Programmer and Curator for Long Winter, Founding Member of Heretical Objects Cooperative and a member of the band DOOMSQUAD. Long Winter is an all­-ages inter-­arts festival that takes place throughout the winter months. Now entering its fifth season, the Long Winter series has emerged as a unique event in the city of Toronto. Taking place in iconic buildings around Toronto, from the Great Hall to the Art Gallery of Ontario to the Galleria Mall, these spaces are transformed for a single night of notable artistic collaboration.
Alyssa Fearon | Independent Curator
Alyssa Fearon is a Toronto-based cultural producer and an arts manager. Alyssa has organized artistic projects independently and for institutions, including the Art Gallery of Ontario, Doris McCarthy Gallery at the University of Toronto, and the Scarborough Museum. Alyssa's interests are diaspora, socially engaged art methods, and organizing artistic projects in areas that have not traditionally been sanctioned as places of creativity and innovation. She has organized a range of projects, from large-scale performances by international artists, to community-based youth artist residency programs. Alyssa currently works in marketing at the Art Gallery of Ontario, while maintaining an independent creative practice. She also currently sits on the boards of directors of SKETCH Working Arts and Mercer Union, a centre for contemporary art.

Gary Hall
Gary Hall was the Executive Director of Gallery TPW, from its founding in 1980 until his retirement in 2016. Hall also held leadership positions in numerous advocacy organizations including ARCCO and the CARFAC Copyright Collective. Currently, he is a member of the Toronto Arts Foundation's Creative Champions Network. In addition to relocating and reconfiguring Gallery TPW five times, he worked with other artist-run centres in Toronto to develop a new model for a collectively owned arts facility. Hall helped found ArtsBuild Ontario to address the facility needs of arts organizations throughout the Province, and served on the advisory committee for fourteen years.

Moderated by Shawn Micallef
Shawn Micallef is a weekly columnist with the Toronto Star, co-founder of Spacing magazine, and an instructor at the University of Toronto. He is a frequent commentator on urban issues and is known for his passion for the city - its geography, architecture, culture, and people.
Click here for details about Ctrl+Shift, Session #2