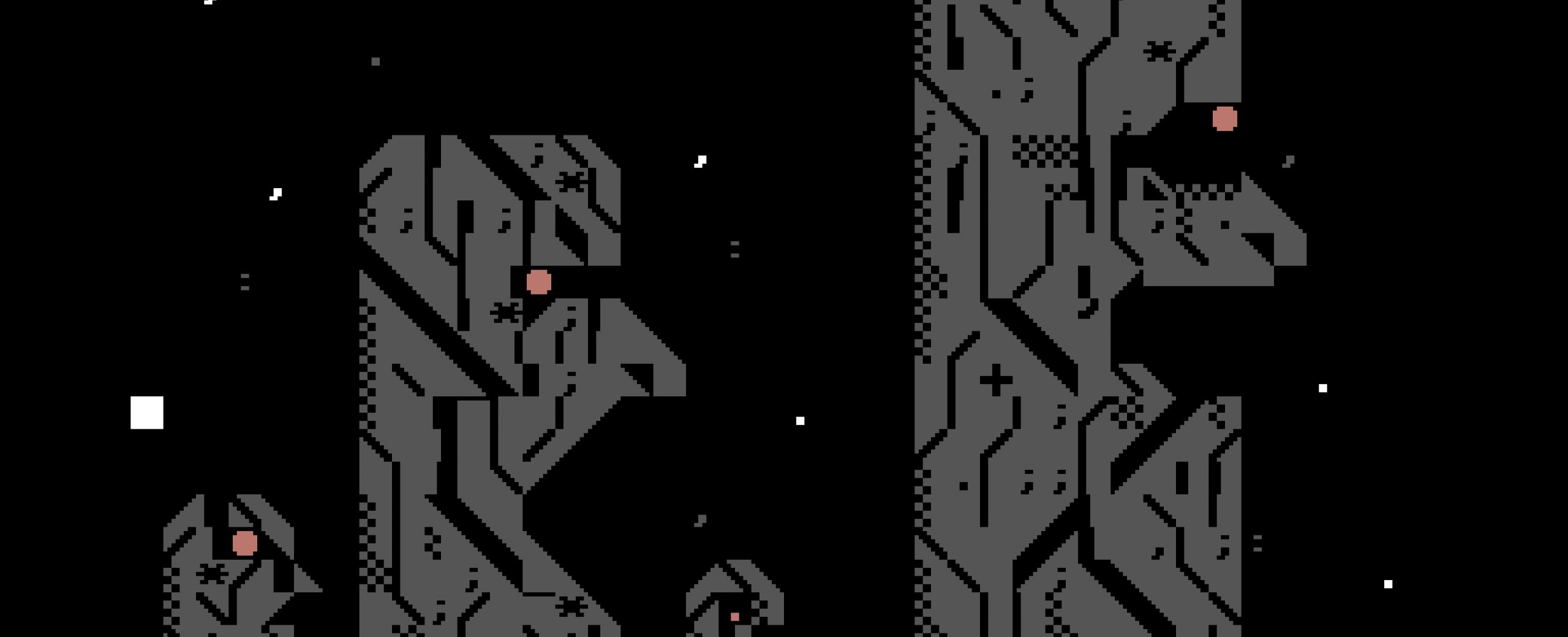 Execute! From Scene to Screen
Execute! From Scene to Screen
a part of Vector Festival 2017, Pattern Recognition: Five Years of Vector
July 14th 2017, 9pm-11pm
at Artscape Youngplace
$15.00
Vector co-founder Clint Enns curates an extraordinary screening that pays homage to the extravagant, edgy, and plain crazy history and continued activities of the demoscene, a loose international community of programmers, hackers, musicians, and designers (originally involved in cracking video game copy protection) who create self-contained, audio-visual code-based works that range from minuscule visual abstractions to over-the-top epics. The majority of the work will be screened from executable files, rather than video, reframing the demo as a micro-cinema format.

Click here to buy tickets.
The full program can be found at vectorfestival.org.

PROGRAM
State of the Art – Spaceballs
1992, 4:09, Amiga
A classic Amiga Demo! Released at The Party in 1992 (1st in the Amiga Demo Competition). A trackmo on one disk.
Credits:
Code: Lone Starr, Major Asshole
Music: Travolta
Graphics: Tmb Design
Home Movies from The Gathering in 1993
1993, 5 minutes, DV
Home video recordings from The Gathering in 1993, held in Skedsmohallen, Lillestrøm during April 7-10, 1993.
Ameisen – Jan "Řrřola" Kadlec
2007, 5 minutes, MS DOS
An MS-DOS demo coded in 32 bytes.
Super Mario Movie – Cory Arcangel and Paper Rad
2005, 15 minutes, NES
Nausea (1938) for a generation raised on Nintendo.
Mothership FTW/Cell II- Strobe/TiTAN
2007/2010, 3 minutes, MilkyTracker Animation
Codethat is both score and animation.
Jed's Other Poem – Stewart Smith
2005, 3:20 minutes, DV
Music video for the Grandaddy song of the same name.
Fist of Trade – Hack'n'Trade
2014, 4 minutes, C64
An excellent example of KYBDslöjd (drawing by typing).
Credits:
Code: Mathman
Music: Goto80
Graphics: AcidT*
The Shores of Reflection – SHAPE
2017, 10 minutes, C64
A contemporary demo in a classic style. Released Datastorm 2017.
Credits:
Code: 6R6, Bjørn Røstøen, Glenn Davanger, Knut M. Clausen, Wisdom
Music: 6R6, Kristian Røstøen, Linus
Graphics: Archmage, Carrion
Linking: 6R6, Knut M. Clausen
Concept: Archmage
Loader: Bitbreaker
DESCENT – Peter Burr, Mark Fingerhut & Forma
2017, 6 minutes, PC
A world descending into darkness in the form of a desktop application.


About Vector Festival

Vector Festival showcases emergent, critical, and experimental new media art across a series of events, including exhibitions, performances, workshops, and screenings.
Vector Festival was founded in 2013 by a revolving collective of curators artists and scholars. Foundational members (2013-2015) include Skot Deeming, Clint Enns, kris kim, Katie Micak, Diana Poulsen, and Martin Zeilinger.

About the curator
Clint Enns is a video artist and filmmaker living in Toronto, Ontario. His work primarily deals with moving images created with broken and/or outdated technologies. His work has shown both nationally and internationally at festivals, alternative spaces and mircocinemas.
He has a Master's degree in mathematics from the University of Manitoba, and has recently received a Master's degree in cinema and media from York University where he is currently pursuing a PhD. His writings and interviews have appeared in Millennium Film Journal, Incite! Journal of Experimental Media and Spectacular Optical.

Still from Fist of Trade by Hack'n'Trade