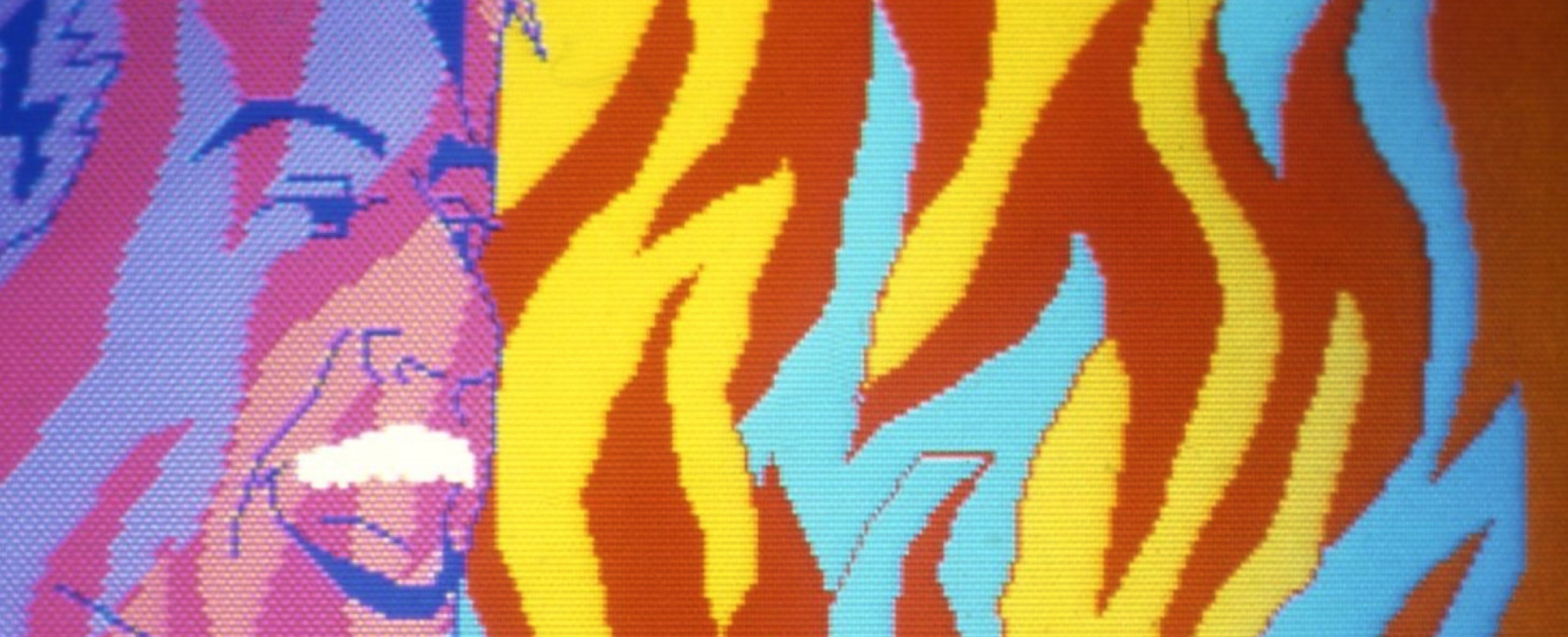 The Basement Tapes: Media Arts Reunion
The Basement Tapes is a reunion of media artists, curators, and critics who were central to the establishment of Toronto as a hub for electronic arts. Presenters will discuss a selection of early media art projects, exhibitions, and artworks that illustrate Toronto's media art scene between 1980-1989. This programming is presented in conjunction with InterAccess's 35th Anniversary.
With presentations by Ed Mowbray, Paul Petro, Doug Back, Graham Smith, David Rokeby, Nell Tenhaaf, Ihor Holubizky, Tanya Mars, Nancy Paterson, Bill Perry and more.

Date:
Saturday, April 28th 2018, 2pm-5pm, FREE
For press coverage by Rendrd Magazine click here.

Presenter Biographies
Paul Petro is the director/curator of Paul Petro Contemporary Art, a gallery exhibiting Canadian and international artists by invitation since 1993. Petro is a Founding Director of Toronto Community Videotex (InterAccess) and sat on the Electronic Media Committee at A Space throughout the 1980's. He is also past Board President of C Magazine (2001-2009).
Graham Smith has been exhibiting artwork internationally since 1986 when he took part in the "Strategic Arts Initiative" exhibition that linked Canada and Italy in the world's first telepresence robotics exhibition. From 1993 to 1995 he directed the VRAAP program (Virtual Reality Artist Access Program) at the McLuhan Program in Culture and Technology at the University of Toronto where he explored the effects virtual technologies have on society. In 2001 Smith was one of 10 artists involved in the groundbreaking "Liveform Telekinetics" project that linked InterAccess in Toronto to the WAAG new media centre in Amsterdam with video conferencing media. In 2007 he exhibited "MOBI" and "Morphing Machinery" at the DEAF Festival in Rotterdam and in 2009 completed the "Emoti-Chair", a 3 year Canada Council /NSERC research project with Ryerson University to develop a way to simulate the affect of sound in movies for deaf people using a combination of non-audio sensory inputs. In 2010 he exhibited "Intersection" at Transmediale in Berlin, "3di" for the Dutch cultural pavilion at Expo in Shanghai, "Third Eye" for the European Capital of Culture that took place in Essen, Germany and OVERVIEW for the European Space Agency. In 2011 he exhibited the telepresence art piece "Displaced Perspectives 2.0" at the second Strategic Arts Initiative 2.0 exhibition that linked V2 in Rotterdam with InterAccess in Toronto as part of the McLuhan 100 Festival. In 2014 he exhibited the robotic work "MOBI Jr." in Sandnes, Norway and his first outdoor kinetic sculpture "Undulations" in the Delft Sculpture Park in the Netherlands. In November of 2018 he will exhibit the interactive video installation "INTERSECTIONS" at a street front venue in Berlin 20 metres from where the original images were shot 30 years previously when the Berlin Wall still divided the location.
Nell Tenhaaf is an electronic media artist and writer. Born in Oshawa, she lived in Montreal from 1969 to 1994, in Pittsburgh, from 1994-97, and since then in Toronto and Trent Hills, Ontario. Tenhaaf's practice focuses on the intersections of art, science, and technology, with a particular interest in the biosciences and Artificial Life. Her artworks integrate elements from these different fields in the form of lightbox displays and interactive sculptures. A survey exhibition of fifteen years of her work was shown in several Canadian venues between 2003 and 2006, and she has also shown in Spain, Hungary, Germany, Sweden, and the US. She was jury chair for the VIDA art and artificial life competition in Madrid since its inception in 1999 until its final iteration in 2014. She is a Professor in the Visual Arts department of York University, and is represented in Toronto by Paul Petro Contemporary Art.
Ihor Holubizky is Senior Curator at the McMaster Museum of Art and Adjunct Assistant Professor at McMaster University Hamilton. He has held curatorial positions across Canada and in Australia since the late 1970's and received his PhD in art history from the University of Queensland, Brisbane, Australia. Holubizky has contributed to numerous publications in Canada, the United States, Europe, and Australia on a wide range of topics in visual and performative culture, and cultural and social history. He has collaborated with artists internationally since the early 1980's. The most recent was for Dusseldorf artist Mischa Kuball—his light and sound installation at the Jewish Museum Berlin in late 2017.
Doug Back has been making electronic, programmed, mechanical, and interactive installation works since 1979. He was awarded the Canada Council, Petro Canada Medal in 1985 for pioneering work in this field. He has shown works in Mexico, Italy, France, Sweden, Austria, Germany, Holland, the USA, as well as across Canada. Doug Back helped found the YYZ Gallery in Toronto. He has been teaching at the Ontario College of Art and Design University in the Sculpture, Installation, Integrated Media, and Graduate Studies programs since 1983.
David Rokeby is a Toronto-based artist who works with a variety of digital media to critically explore the impacts these media are having on contemporary human lives. He has exhibited and lectured extensively internationally and has received numerous international awards including a Governor General's Award in Visual and Media Arts (2002), a Prix Ars Electronica Golden Nica for Interactive Art (2002), and a British Academy of Film and Television Arts "BAFTA" award in Interactive art (2000).
Bill Perry's first artistic medium, in the 1970's, was photography, specifically photo essays. During his freshman year in fine arts at York University, the Ontario Arts Council funded his "Photographic Documentary of Hard to Adopt Children in CAS Group Homes". He also took one of the oldest known 360 photos in Canada called "The Woman In The Window". In the early 1980's, Perry became a prolific Telidon "videotex" artist. He created a pre-web, online, electronic magazine called "Computerese: The Electronic Media Magazine", which reached 1000+ homes and businesses in Quebec and Ontario. Over the years he also founded or co-founded numerous art organizations and projects such as Starside Softworks, Telidon at Trinity Square Video, Toronto Community Videotex, Videopage, The Colour Workshop, Comedia, The Copy Chai and The Friday Cafe. In 1987 Perry left electronic publishing, Toronto and art to open a photocopy/fax storefront in Meaford, Ontario, named "Wm. Perry: Digital Text Service". The business evolved into a printing company and then an independent publisher. Publications include: The Meaford 1993 Appointment Book & Telephone Directory, Upwards to the Stars, Meaford Business News, Meaford Dollars, "Toronto Survive and Thrive 1998 Datebook and Directory", the best-selling "Be Nice In 60 Languages" and the better selling "Be Rude In 60 Languages".
Tanya Mars is one of Canada's most innovative multidisciplinary artists. Mars has been active in the Canadian alternative art scene since the early 1970s. Her dramatic, humorous and satirical works—ranging from performance through to sculpture and video—have influenced an entire generation of artists over some 30 years. An admirer of Dada and Medieval Art , she is equally attracted to cheerleading and vaudeville. Her work is witty, entertaining and at times bawdy; it is inspired by feminist and utopian perspectives. Tanya Mars is a mentor to many emerging artists as an artist, teacher, curator and editor. She is a member of the curatorial collective that organizes Toronto's International 7a*11d Festival of Performance Art. She helped found Powerhouse in Montreal in 1973, one of the first feminist art collectives in Canada. She edited Parallelogramme from 1976 to 1989 and co-edited (with Johanna Householder) the definitive Caught in the Act: An Anthology of Performance Art by Canadian Women (2005) and More Caught in the Act (2015). She is the recipient of a 2008 Governor General's Award in Media and Visual Arts. She has taught and given workshops at the Nova Scotia College of Art and Design (NSCAD University) and currently teaches at the University of Toronto Scarborough. Mars lives in Toronto and summers off the grid in Nova Scotia.
Image: Untitled by Robert Flack. Courtesy Paul Petro Contemporary Art. Follow Paul Petro on Instagram @paulpetrocanada.