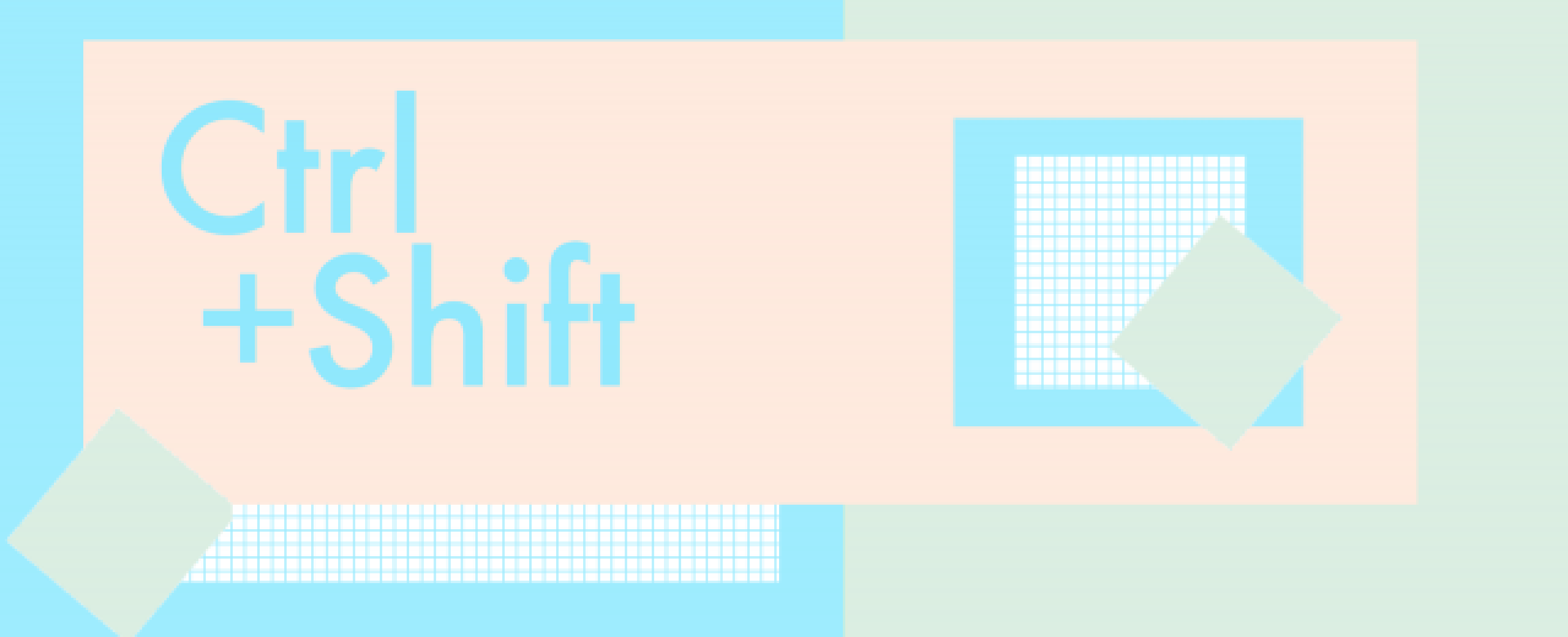 Ctrl+Shift: Critical and Creative Uses of Big Data
Ctrl+Shift Session #4: Critical and Creative Uses of Big Data
October 9th, 2018 | 7pm-8:30pm | InterAccess
Description:
Ctrl+Shift is a strategy session series that invites influential members of Toronto's creative community to propose solutions to urgent challenges that affect the artists living in this city. Structured as a panel discussion, Ctrl+Shift seeks to facilitate productive conversations and actionable strategies that can elicit change in our shared creative landscape. This event is free and welcome to everyone.
This iteration of Ctrl+Shift will be held on October 9, 2018, from 7pm-8:30pm and will occur at InterAccess (please note we are now located at 950 Dupont St., Unit 1). This session will be moderated by Sajdeep Sumal.

Panellists

Dave Colangelo | Public Visualization Studio
Dave Colangelo is an artist, educator, and researcher based in Toronto, Canada. He is a founding member of Public Visualization Studio. His writing, research, and practice uses media architecture (urban screens, LED façades, and public projection) as a means to support critical and creative engagements with the city, public art, and information. He is currently Professor and Coordinator of the Bachelor of Digital Experience Design program in the in the School of Design at George Brown College, and Director, North America, of the Media Architecture Institute.
Jay Irizawa | Public Visualization Studio
Jay is a designer investigating inter-dimensional models of space and time through digital and physical environments. His experience as a Group Creative Director in advertising and brand development has fueled a passion for - and critique of - mediated landscapes as social interfaces. Irizawa's research interests in architecture and communication theory have arrived at a nexus of envisioning a space for the imaginary: a studio methodology unbound by processes, and a practice shaped by design-informed agency. He is currently an Assistant Professor teaching Adver4sing, Environment Design, Graphic Design, and the Graduate program of Interdisciplinary Art, Media, and Design at OCAD University.
Immony Men | Public Visualization Studio
Immony Men is an artist, educator, and researcher. He is an assistant professor in the Digital Futures program at OCAD University and the co-director of the Public Visualization Lab. Men's practice takes the form of time-based performances, interactive installations, and community-based research. He also shares a social art practice with his collaborator Maegan Broadhurst. He has completed an MFA in Visual Arts at the University of Windsor. He has also completed an MA in Communications and New Media at McMaster University. Men is currently enrolled in the Communications and Cultures PhD program at Ryerson and York University.
Sajdeep Soomal
Sajdeep Soomal is a writer, researcher, and curator based in Toronto, ON. Working out the South Asian Visual Arts Centre, the Canadian Lesbian and Gay Archives and the Technoscience Research Unit, Saj is currently writing about drone-proof ciVes, designer asylums, and gharanas in diaspora.