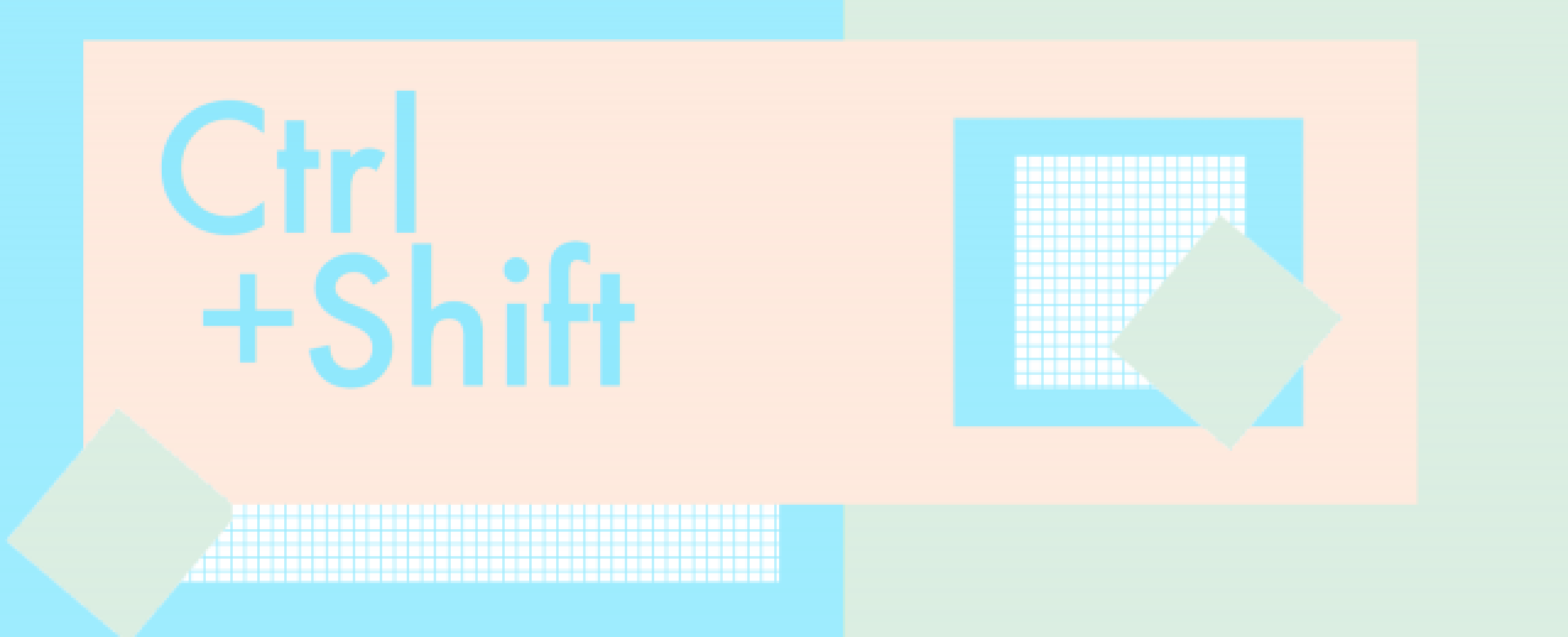 Ctrl+Shift: Social Media in Art and Activism
Ctrl+Shift Session #3: Social Media in Art and Activism
September 27th, 2018 | 7pm-8:30pm | InterAccess
Description:
Ctrl+Shift is a strategy session series that invites influential members of Toronto's creative community to propose solutions to urgent challenges that affect the artists living in this city. Structured as a panel discussion, Ctrl+Shift seeks to facilitate productive conversations and actionable strategies that can elicit change in our shared creative landscape. This event is free and welcome to everyone.
The third iteration of Ctrl+Shift is scheduled for September 27th, from 7pm-8:30pm and will occur at InterAccess (please note we are now located at 950 Dupont St., Unit 1). The panel will consider how artists participate in online activism, and will delve into the ways artists use digital platforms to amplify their voices. This session will be moderated by Ryan Rice.

Panellists

Thirza Cuthand
Thirza Jean Cuthand was born in Regina, Saskatchewan, Canada, and grew up in Saskatoon. Since 1995 they have been making short experimental narrative videos and films about sexuality, madness, youth, love, and race, which have screened in festivals internationally and in galleries across Canada. They completed their BFA in Film and Video at Emily Carr University of Art and Design, and their Masters of Arts in Media Production at Ryerson University. Cuthand has held residencies at Videopool, Urban Shaman, and Villa K. Magdalena in Hamburg, Germany. Since 2016 they have been working on a 2D video game called A Bipolar Journey based on their experience learning and dealing with their bipolar disorder. They are of Plains Cree and Scots descent, a member of Little Pine First Nation, and currently reside in Toronto.
Vanessa Dion Fletcher
Vanessa Dion Fletcher employs porcupine quills, Wampum belts, and menstrual blood to reveal the complexities of what defines a body physically and culturally. She links these ideas to personal experiences with language, fluency, and understanding. All of these themes are brought together in the context of her Potawatomi and Lenape ancestry, and her learning disability caused by a lack of short-term memory. Her work is held in the Indigenous Art Center Collection in Gatineau, Quebec, and Seneca College. In 2016, Dion Fletcher graduated from The School of The Art Institute of Chicago with an M.F.A in performance. She is the recipient of the Textile Museum of Canada Melissa Levin Emerging Artist Award.
Ryan Rice
Ryan Rice, Kanien'kehá:ka of Kahnawake, is an independent curator whose career spans over 20 years in museums and galleries, including the IAIA Museum of Contemporary Native Arts, the Art Gallery of Greater Alberta, and Walter Phillips Gallery. His writing on contemporary Onkwehonwe art has been published in numerous periodicals and exhibition catalogues, and he has lectured widely. Rice is co-founder and former director of the Aboriginal Curatorial Collective, member of the Art Gallery of Ontario's Education Council, former affiliate of the Ontario Association of Art Galleries and member of the Native American Arts Studies Association Board of Directors. Rice is currently the Associate Dean of Academic Affairs in the Faculty of Liberal Arts/School of Interdisciplinary Studies at OCADU.
Camille Georgeson-Usher
Camille Georgeson-Usher is a Coast Salish/Sahtu Dene/Scottish scholar, artist, and writer from Galiano Island, British Columbia. She completed her MA in Art History at Concordia University with her thesis, "more than just flesh: the arts as resistance and sexual empowerment." She is currently a PhD student in the Cultural Studies department at Queen's University and has been awarded the Joseph-Armand Bombardier Award for her research-creation work around urban Indigenous experiences and activations of public spaces. She was awarded the 2018 Canadian Art Writing Prize, has an installation-based artistic practice alongside Inuk filmmaker Asinnajaq and is the Director of Programming for the Aboriginal Curatorial Collective.