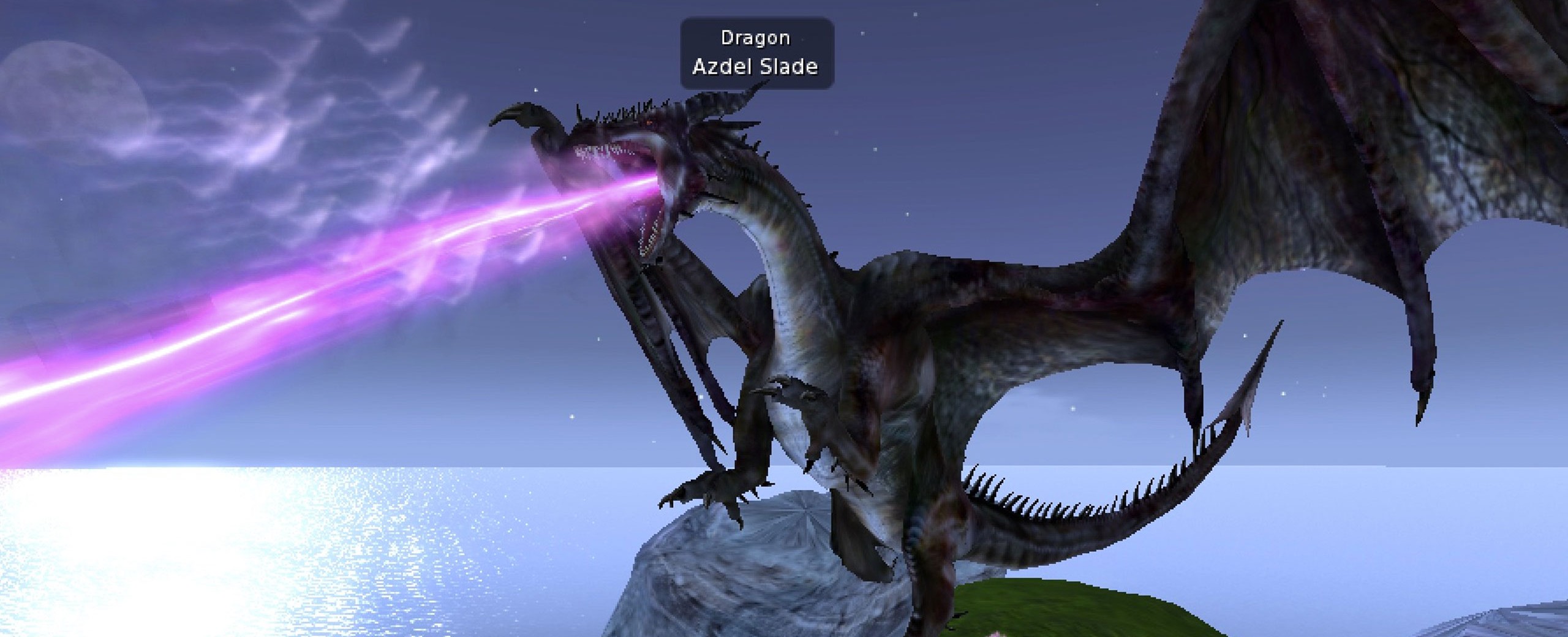 Inner Workings, Performance
Inner Workings
a part of Vector Festival 2018, Born Digital
July 13th 2018, 9PM-11PM
at 918 Bathurst (918 Bathurst St.)
$15
This night of performances features three projects: Adam Basanta (Montreal) (recent Sobey Award nominee) will be performing Small Movements, a sound performance using tuned microphone feedback, modified amplification techniques, and kinetic elements. A new collaboration between Afaq Ahmed Karadia (Toronto) and Adam Tindale (Toronto) explores correlations between moving bodies and improvised sound, using custom-built, sensor-based instruments. micha cardénas (Santa Cruz) presents a speculative telematic mixed-reality performance, Becoming Dragon, in which the "Real Life Experience" requirement transgender people must satisfy before qualifying for Gender Confirmation Surgery is replaced by a yearlong, virtual "Second Life Experience" leading towards Species Reassignment Surgery. Performances by Adam Basanta, micha cárdenas, and Afaq Ahmed Karadia + Adam Tindale.
Click here to buy tickets for this event.
The full program can be found at vectorfestival.org.

About the Artists
Adam Basanta is a Montreal-based artist, composer, and performer of experimental music. His works have been exhibited in galleries and institutions including Fotomuseum Winterthur (CH), National Art Centre Tokyo (JPN), American Medium Gallery (NYC), Carroll/Fletcher Gallery (UK), New Media Gallery (CAN), V Moscow Biennale for Young Art (RUS), Galerie Charlotte (FRA), and the Edith-Russ-Haus fur Mediakunst (GER). He has been awarded several prestigious international prizes, and in 2018 was longlisted for the Sobey Art Award. He is represented by Ellephant Gallery (Montreal, CAN).
micha cárdenas, PhD, is Assistant Professor of Interdisciplinary Arts & Sciences and Interactive Media Design at the University of Washington Bothell, where she directs the Poetic Operations Collaborative, a design research lab working for social change. micha cárdenas is writing a new algorithm for gender, race and technology. Her book in progress, Poetic Operations, proposes algorithmic analysis to extend intersectional analysis and develop a trans of color poetics to reduce violence against trans women of color. cárdenas's co-authored books The Transreal: Political Aesthetics of Crossing Realities (2012) and Trans Desire / Affective Cyborgs (2010) were published by Atropos Press. Her artwork has been described as "a seminal milestone for artistic engagement in VR" by the Spike art journal in Berlin. She is a first generation Colombian American.
Afaq Ahmed Karadia is a designer, audiovisual artist and music researcher. He is interested in exploring intersection between art and technology. He now forge a new path that transitions His creative coding skills towards developing installations and interactive arts projects. His current practice evolved around audiovisual art and music technology.
Adam Tindale is an electronic drummer and digital instrument designer. He is an Associate Professor of Human-Computer Interaction in the Digital Futures Initiative at OCAD University. Tindale performs on his E-Drumset: a new electronic instrument that utilizes physical modeling and machine learning with an intuitive physical interface. He completed a Bachelor of Music at Queen's University, a Masters of Music Technology at McGill University, and an Interdisciplinary Ph.D. in Music, Computer Science and Electrical Engineering at the University of Victoria.
About Vector Festival
Now in its sixth year, Vector Festival showcases emergent, critical, and experimental new media art across a series of events that include exhibitions, performances, workshops, discussion panels, and screenings and is presented annually by InterAccess. Vector Festival was founded in 2013 by a revolving collective of curators, artists, and scholars. Foundational members (2013-2015) include Skot Deeming, Clint Enns, kris kim, Katie Micak, Diana Poulsen, and Martin Zeilinger.
About the Festival Curators
Katie Micak is an artist, curator, and researcher, whose work includes video and performance art practices, collaborative design, and an investigation of the integration of chatbots/robots into physical environments. Micak is a founding member of Vector. She holds an MFA from Syracuse University in Transmedia Studies, and is a recent MA graduate from OCADU's Digital Futures Program. Micak is also an educator in new media art practices. She has served as the Gallery Director of Spark Contemporary in Syracuse, NY and Propeller in Toronto, and was the Digital Media Department Manager at the Phillips Collection in Washington, DC. @KatieMicak / katiemicak.com
Martin Zeilinger is a new media researcher, curator, and practitioner based in London, UK, where he works as Senior Lecturer in Media at Anglia Ruskin University. He has been the co-curator of Vector Festival since 2014. Zeilinger's work on appropriation-based creative practices, digital art, financial technologies, and theories of cultural ownership has been published, screened, and exhibited widely. Current projects include 'MoneyLab#4' (London, UK, 2018; on contemporary art and financial activism) and 'Rethinking Affordance' (Akademie Schloss Solitude, Stuttgart, 2018; on digital art and design theory). @mrtnzlngr / marjz.net
Image: Becoming Dragon Redux by micha cárdenas (2018). Courtesy of the artist.