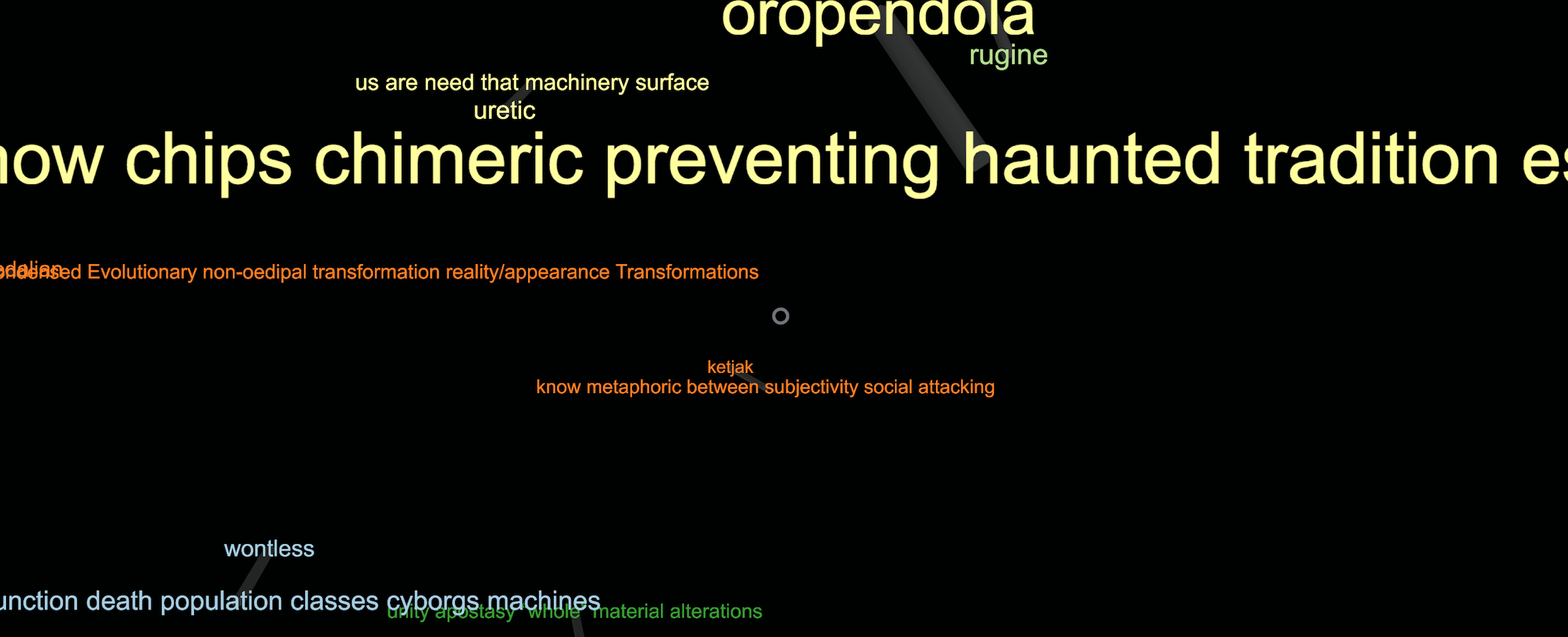 Xuan Ye: EveryLetterCyborg V1.3
Join us for a one-night public presentation of EveryLetterCyborg V1.3, a project completed by InterAccess's 2018 Digital Artist in Residence, Xuan Ye.

Xuan Ye's EveryLetterCyborg V1.3 is a web-based artwork that accepts input text, and translates it using an algorithm that sources language from Donna Haraway's Cyborg Manifesto. The translations will be visualized by the artist using webVR, and will be presented in InterAccess's gallery in on December 13th, 2018, from 7-10pm.

To participate in the project, visit the artist's website, add text, and attend the public presentation to see it mapped in webVR!

About the artist

Xuan Ye is an interdisciplinary artist, performer, and researcher whose body of work synthesizes research-creations in music, visual and performing arts. X recently completed an MFA degree in Visual Arts from York University and obtained an MA in Media and Cultural Studies at New York University in 2013. Lauded as "one of Canada's most exciting voices in textual soma" by OBEY Convention, X has had works exhibited and performed internationally, at venues including Goethe-Institut (CHN), Squeaky Wheel Film & Media Art Center (US), Trinity Square Video (CA), the Wrong Biennale (URL), AGYU (CA), Times Museum (CHN), Bronx Art Space (US), Galleri CC (SE), among others.