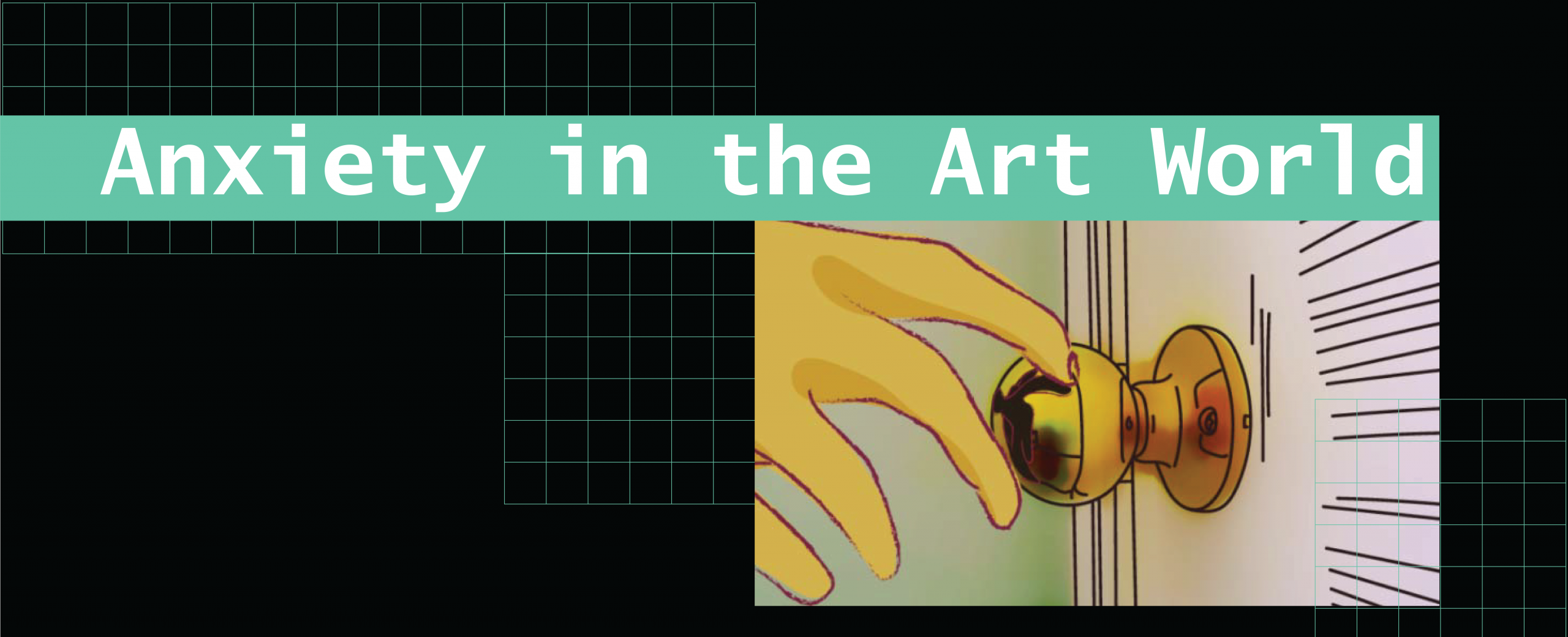 A panel with Deirdre Logue, Christiana Myers, Gloria Swain, and Tommy Truong

Moderated by David Bobier

Friday, June 21
7-8:30PM
FREE with registration

This panel will explore how art institutions generate anxiety among artists and audiences and propose ways these institutions can support community members who experience anxiety. Topics will include related barriers within galleries, museums, colleges & universities and issues in artists' access to mental health care.

About the panelists
As a hard of hearing and disabled media artist David Bobier's creative practice is centred on researching and expanding vibrotactile technology and multi-sensory artistic modalities as creative mediums. He is the Founder and Director of VibraFusionLab (VFL) aiming to provide access to inclusive technologies for supporting greater accessibility in the arts. VibraFusionLab has gained a reputation as a leader in the Deaf and Disability Arts movement in Canada and internationally. He is a member of the Board of Media Arts Ontario, Founder and Co-Chair of Inclusive Arts London and Founder and Board Member of London Ontario Media Arts Association. His work has been recognized with funding from Canada Council for the Arts, Ontario Arts Council, New Brunswick Arts Council, Social Sciences and Humanities Research Council, Ontario Centres of Excellence, Grand NCE and British Council Canada. The importance of his artistic practice has been acknowledged nationally and internationally in 16 solo exhibitions and over 30 group exhibitions. Bobier has served in advisory roles in developing Deaf and Disability Arts Equity programs for Canada Council for the Arts and the Ontario Arts Council.
Deirdre Logue holds a BFA from the Nova Scotia College of Art and Design and an MFA from Kent State University, Ohio. Notable exhibitions of her film and video art installations have taken place at Plug In ICA (Winnipeg) Open Space (Victoria), Oakville Galleries, the Berlin International Film Festival, ExiS (Seoul) and at A Space Gallery, Gallery 44, and Tangled Art + Disability in Toronto and as part of the Images Festival Canadian Artist Spotlight, in which she was featured in 2017. Her most recent collaborations with artist Allyson Mitchell include the FAG Feminist Art Gallery (Toronto) and Killjoy's Kastle: A Lesbian, Feminist Haunted House (Toronto, London and Los Angeles). Logue is currently the Development Director at Vtape in Toronto and has been a member of the Independent Imaging Collective (Film Farm) with Philip Hoffman since 1999.
Christiana Myers is a curator, writer and artist, born of settler ancestry, from Saint John, New Brunswick. She holds a BFA from Mount Allison University and an MLitt Curatorial Practice (Contemporary Art) from the Glasgow School of Art in Scotland. Informed by her experience with chronic illness, her master's project "Morbus" comprised an exhibition and book of collected works that explored the natural, inevitable and universal experience of inhabiting an unwell body.

Gloria Swain is a multidisciplinary artist and performer who uses art to explore the history of intergenerational trauma. Her work is part of a social movement that seeks to raise awareness of police brutality for those who fail to warrant media attention. She holds a master's degree in Environmental Studies and was the 2016 Tangled Art & Disability artist in residence and is the 2019 Feminist Art Collective artist-in-residence. She is a recipient of Ontario Arts Council grants. Her work has shown throughout Toronto and her writings have been published in Cultivate Feminism and the Canadian Journal of Disability Studies.

Tommy Truong is an emerging artist, curator, and animator working in Toronto, whose work explores the ideas of human behavior, screen-based media, and storytelling; specifically, how they coincide and complement one another. Using programs like Photoshop, Aftereffects, and Cinema 4D, he combines traditional and experimental animating techniques to create the illusion of depth and space in his works.
---
ACCESSIBILITY
We regret that at this time InterAccess does not have barrier-free access; we are currently working to improve the accessibility of all facilities. There are five steps up to our main entrance. Once inside all facilities are on the same level, and there is a single-user washroom inside the unit.
Image: Tommy Truong, still from Restless. 2019.