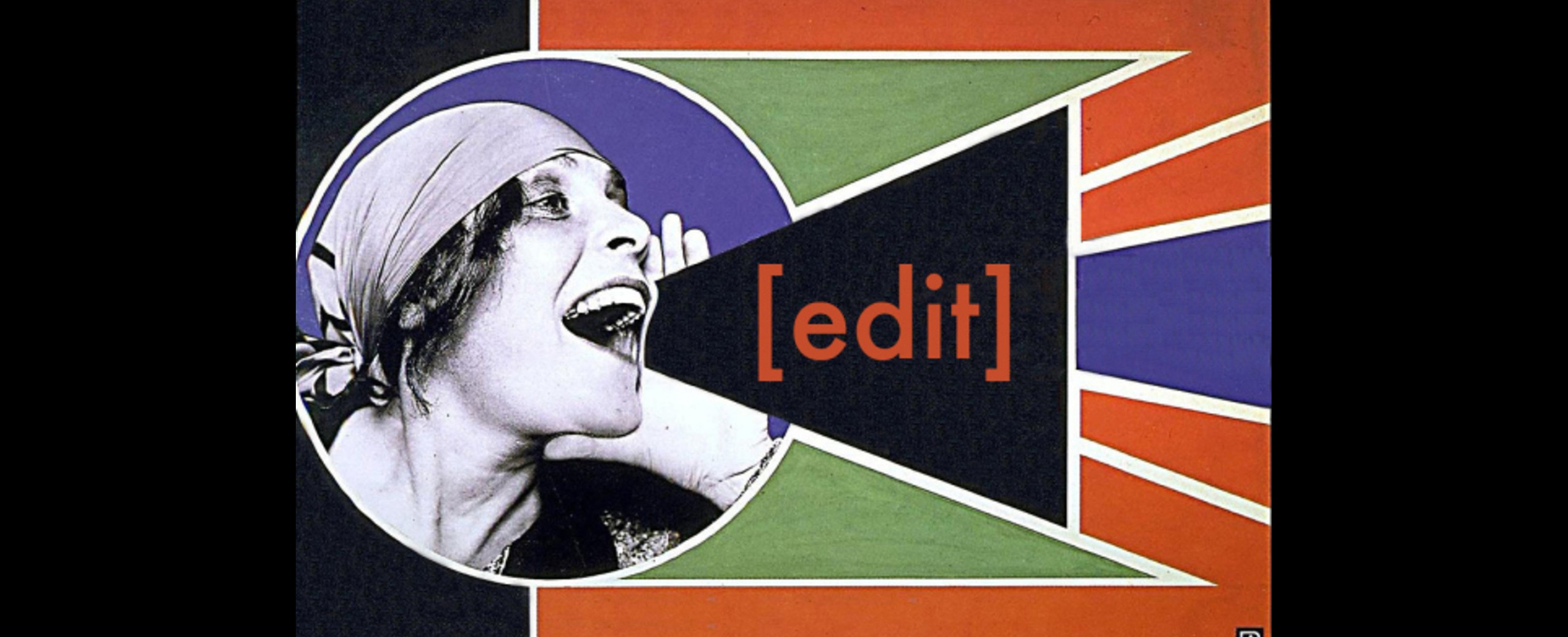 Art + Feminism Wikipedia Edit-a-thon
Join us for an evening of editing Wikipedia pages to increase the visibility of women, female-identified, trans and non-binary artists working at the intersection of art and technology.
Zeesy Powers will teach you the many layers to successfully editing Wikipedia, including the social systems of Wikipedia, basic research requirements, and the technical interface. Together, we will work to make improvements to existing pages, and create new ones. Art Metropole will provide a resource library for participants to reference during the duration of the workshop. By the end of this workshop, participants should feel comfortable actively engaging with Wikipedia.
Tuesday, June 18, 2019
6-10PM
Please RSVP by sending an email to education@interaccess.org.
This all-day event is designed to improve coverage of gender, feminism and the arts on Wikipedia. The edit-a-thon will include tutorials for the beginner Wikipedian, ongoing editing support, reference materials, snacks and refreshments. People of all gender identities and expressions are invited to participate.
Zeesy Powers is an artist who plays with the impact of social and technological structures on individual experience. For over a decade, she has performed and exhibited internationally. She has been artist-in-residence at CCA Kitakyushu (Japan), Palomar5 (Berlin), the Banff New Media Institute, Studio XX (Montreal) and the Toronto Public Library. Currently, she is researching historic and contemporary ideas of virtual realities through a Chalmers Fellowship, and completing a series of machine-learning assisted apps for self-monitoring. Powers is a long-time contributor to Wikipedia, creating over a dozen articles for women and other underrepresented artists - and contributing to many others. She regularly facilitates workshops on contributing to Wikipedia as part of the Art+Feminism edit-a-thons at arts and community organizations in Ontario and New York. She lives in Toronto. For more information on Zeesy's work, check out her website: https://zeesypowers.com/main.html
About Art+Feminism Wikipedia Edit-a-thon: In a 2011 survey, the Wikimedia Foundation found that less than 10% of its contributors identify as women. This lack of inclusive participation has led to an alarming gap of content in the world's most popular online research tool. Art+Feminism's Edit-a-thons and other initiatives make an impact on the gender gap through crucial improvements to gender, feminism and art related subjects on Wikipedia. Since 2014, Art+Feminism edit-a-thons have taken place across the world, creating and improving over 11,000 articles.