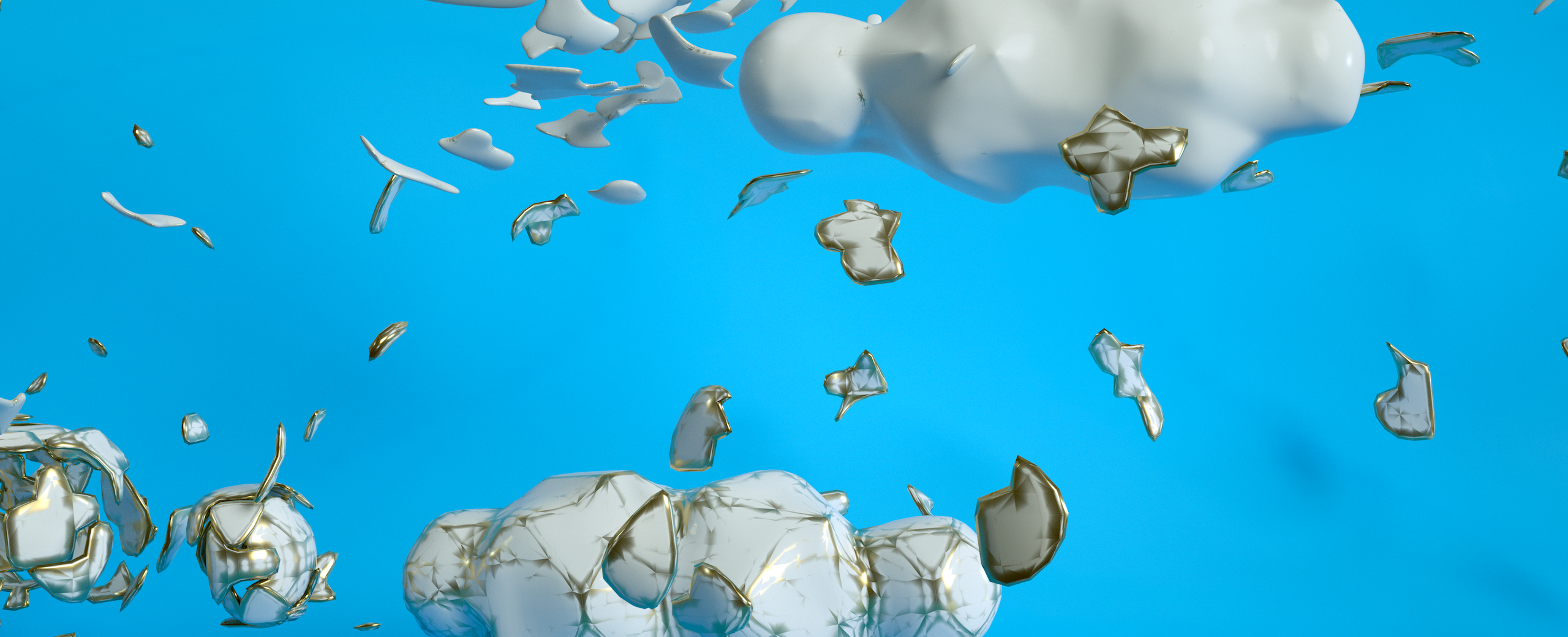 Art on the Screens: Wild Blue Yonder | Vector Festival Preview Screening
Vector is proud to present Wild Blue Yonder, a screening presented as part of the City of Mississauga's Art on the Screens program.
Wild Blue Yonder shows videos that are focused on the sky and beyond. These works tell personal, political, and science fiction narratives from the untethered void. Stories are told from the perspective of the sun, drones, spirits from the past, a futuristic traveller, rainy day TV-watching, and digital simulations clouds. As we move closer to atmospheric destruction, how will we remember the skies?
Works by Stephanie Comilang, Henning Frederik Malz, Adrienne Matheuszik, Alex McLeod, Jessie Sheng, Leslie Supnet

Celebration Square (300 City Centre Dr, Mississauga)
July 8, 2019
8-10PM
FREE

About the Artists
Stephanie Comilang is an artist living and working between Toronto and Berlin. She received her BFA from Ontario College of Art & Design. Her documentary based works create narratives that look at how our understandings of mobility, capital and labour on a global scale are shaped through various cultural and social factors. Her work has been shown at Ghost : 2561 Bangkok Video & Performance Triennale, S.A.L.T.S Basel, UCLA, International Film Festival Rotterdam, and Asia Art Archive in America, New York.
Henning Frederik Malz is a German artist currently residing in Winnipeg, MB. His works have been shown at a variety of places such as IMAGES Festival Toronto, Craig Baldwin's OTHER CINEMA San Francisco, EMAF Osnabrueck and others.
Adrienne Matheuszik is an interdisciplinary artist based in Toronto, Ontario. Matheuszik holds a Master's of Fine Arts from OCAD University, a Graduate Certificate from Concordia University and a Bachelor of Fine Arts from University of Ottawa. Her practice deals with hybridity and mixed race identity through mixed reality spaces and experiences. Matheuszik is currently exploring ideas of representation, identity and subjectivity through working with digital mediums such as augmented reality,
video, sculpture and interactive installation.
Alex McLeod is a visual artist who creates work about interconnection, lifes cycles, and empathy through the computer. Prints, animations, and sculptures are produced as gateways into alternative dimensions.
Jessie Sheng is a Toronto-based new media artist who uses a variety of media, including video, animation, electronics, sculpture, and installation to investigate how individuals understand themselves and relate to others within virtual, physical, or invisible structures of the contemporary world. She graduated from OCAD University in 2017 and has exhibited work with various organizations such as InterAccess, Xpace Cultural Centre, Trinity Square Video, and Nuit Blanche Toronto.
Leslie Supnet is a moving image artist based in Winnipeg. She uses animation and found media to create psychological narratives about loss, change, and reckoning with our rhizomatic selves. Her work has screened at micro-cinemas, galleries and film festivals internationally such as TIFF Short Cuts Canada, Melbourne International Animation Festival, International Film Festival Rotterdam, Antimatter, amongst others. She has taught animation for various artist-run centres, community-based initiatives and at OCAD University.

About the Curators
Katie Micak is an artist, curator, and researcher, whose work includes video and performance art practices, collaborative design, and an investigation of the integration of chatbots/robots into physical environments. Micak is a founding member of Vector. She holds an MFA from Syracuse University in Transmedia Studies, and is a recent MA graduate from OCADU's Digital Futures Program. Micak is also an educator in new media art practices. She has served as the Gallery Director of Spark Contemporary in Syracuse, NY and Propeller in Toronto, and was the Digital Media Department Manager at the Phillips Collection in Washington, DC.
@KatieMicak / katiemicak.com
Martin Zeilinger is a new media researcher, curator, and practitioner, working on digital art in relation to appropriation, financialization, AI, and intellectual property. He is currently working on completing a monograph on these topics; his research has been widely published in academic books and journals and translated into several languages. Martin currently works as Senior Lecturer in Media at Anglia Ruskin University (Cambridge/UK). Most recently, he has published an essay on blockchain art in the catalogue for the exhibition Vertiginous Data (National Museum of Modern and Contemporary Art, Seoul/Korea), and has completed co-editing a special issue of the journal Media Theory. This year, he has also joined the curatorial collective at NEoN Festival (Dundee, Scotland).
@mrtnzlngr / marjz.net


Image: Alex McLeod, CFB 2018. Image courtesy of the artist.