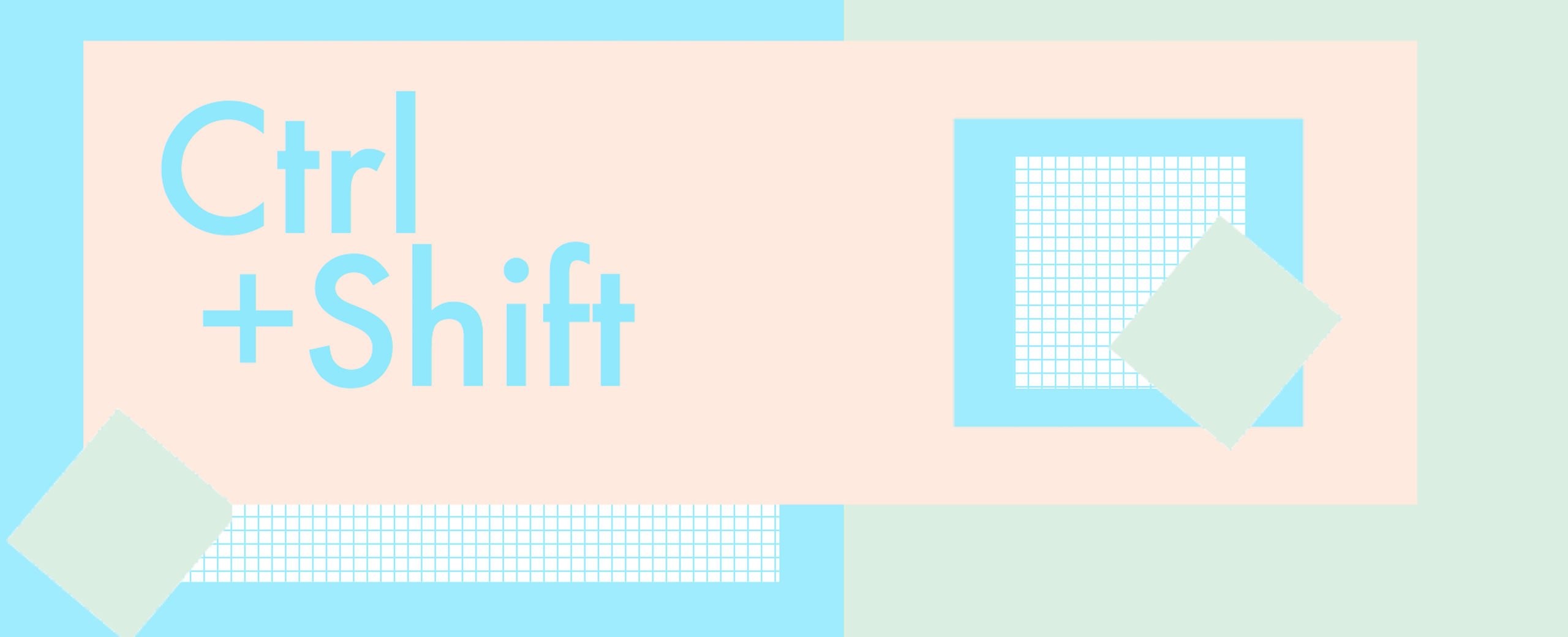 Ctrl+Shift: Technology & Privilege
Ctrl+Shift | A Strategy Session Series

Technology & Privilege: Media Arts and the Issue of Access
Thursday, November 21
7-8:30PM
Register for your FREE ticket here

Ctrl+Shift is a strategy session series that invites influential members of Toronto's creative community to propose solutions to urgent challenges that affect the artists living in this city. Structured as a panel discussion, Ctrl+Shift seeks to facilitate productive conversations and actionable strategies that can elicit change in our shared creative landscape. This event is free and welcome to everyone.

This edition of Ctrl+Shift will address barriers that exist to creating and experiencing new media arts, as well as the potential of new media to foster more inclusive art forms.

This session will be moderated by Sean Lee, and will feature panelists Meagan Byrne, María Alejandrina Coates, and Naty Tremblay.

PANELISTS

Meagan Byrne is an Âpihtawikosisân (Métis) digital media artist and game designer born and raised in Hamilton, Ontario. Her designs incorporate narrative, game mechanics, sound and traditional art and are deeply rooted in indigenous futurisms, language and indigenous feminist theory. She sees her work as a constant struggle to navigate the complexities of indigenous identity within a deeply colonized system. Meagan is currently the Owner and Lead Designer at Achimostawinan Games and the Digital and Interactive Coordinator at imagineNATIVE.

María Alejandrina Coates is a Uruguayan-born, Ontario-based media arts curator and a mother of two. Her research interests encompass technology, feminism and socially engaged art and education. Her curated exhibitions include Terraforming, presented by the South Asian Visual Arts Centre and Trinity Square Video (Toronto); Voz-a-Voz at YYZ Artists' Outlet (Toronto); and Feelings, presented as part of the aluCine Latin Film and Media Arts Festival (Toronto). Coates received a bachelor's degree from the University of British Columbia and a master's degree in Art History and Curatorial Studies from York University (Toronto). She previously held the position of Curator at e-fagia organization and is currently researcher-in-residence at SAVAC. She also works as the Development Manager for the Pinnguaq Association.

Naty Tremblay believes deeply in the radical & transformative power of the arts leveraged for community-rooted education, organizing and healing. Naty's experiences as an identical twin, a poor metis-francophone farmer, a rambler, and a gender-queer feminist have greatly shaped their creative social change practice. Naty has developed a broad body of interactive multi-media performance, workshops, gatherings & community engaged art works exploring identity, power, regenerative reciprocity, justice and decoloniality amidst the backdrop of global predatory capitalism. Naty graduated from OCADU with honors in Integrated Media & Art for Social Change in 2006. They co-founded the Xpace artist run center as well as The People Project, an arts and activism based organization working with LGBTQ youth. Naty currently coordinates the media, community arts & transformative justice programs at Sketch Working Arts, building creative leadership capacity with young people impacted by poverty. They are a proud member of the Drawing with Knives shadow puppetry troupe, The Switch Collective - creating political multi-media street performance, and the Trans Healing Arts Collective – visioning spaces that center the healing & creativity of Trans* peoples. Naty lives and works in Tkaronto Canada.

MODERATOR

Sean Lee is a part of a new generation of artists, curators, and arts leaders bringing fresh perspectives to contemporary art through an intersectional disability arts praxis. Orienting towards a "crip horizon", Sean leads with disability in his curation for its transformative potential. Sean is the Director of Programming at Tangled Art + Disability. He sits on the board of the8Fest, Creative Users Projects and the Ontario Art Council's Deaf and Disability Advisory Group.

---

ACCESSIBILITY

We regret that at this time InterAccess does not have barrier-free access; we are currently working to improve the accessibility of all facilities. There are five steps up to our main entrance. Once inside all facilities are on the same level, and there is a single-user washroom inside the unit.

To increase this event's accessibility, the panel will be live streamed using Facebook Live.

Should you require ASL interpretation, please contact art@interaccess.org