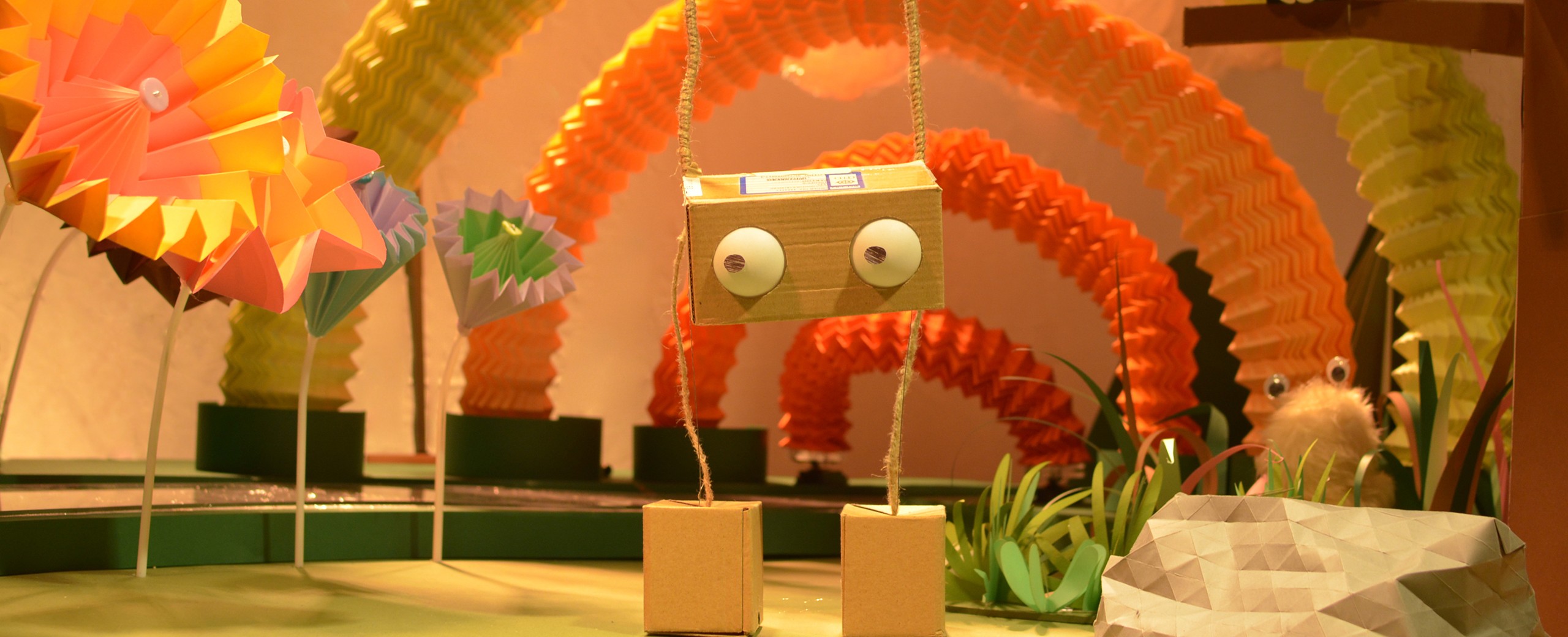 Expressing Emotion in Robotic Objects
Are robots capable of communicating emotions? This is an introduction to emotive robots in our everyday life, how they engage in human-interaction and the way people relate to them. Parvin Farahzadeh will discuss human-robot interaction and emotion and will introduce you to projects in robotic puppetry.
Participants will get a chance to create an Arduino Puppet made of servos, cardboard, ping-pong balls and strings. Join us in bringing the illusion of life in objects!
Wednesday, June 5
7-9PM
This event is currently at capacity! Please send an email to education@interaccess.org to be added to the wait list.
Parvin Farahzadeh is a Toronto based Architect and Creative Technologist. She graduated from Iran University of Science and Technology in architectural engineering. She submitted her final design on eliminating physical boundaries in urban spaces in order to make architectural spaces more socially engaging and active. She pursued her passion for environmental design, social and emotional communication and technology in the Bartlett School of Architecture, where she got graduated in Design for Performance and Interaction. Her group project @heyhexx explores the ways to engage people to recognize their own emotions on social media through robotic puppetry. This project is in the intersection of architecture, robotics, theatre, puppetry, and data science. @heyhexx got exhibited in London for several exhibitions like Fifteen Exhibition, and Ars Electronica 2018 in Linz. Currently, Parvin is working in UrbanVisuals studio and pursues her interest for human-robot interaction through art and performative pieces.
Questions? If you have any questions about the event, please contact us at education@interaccess.org.