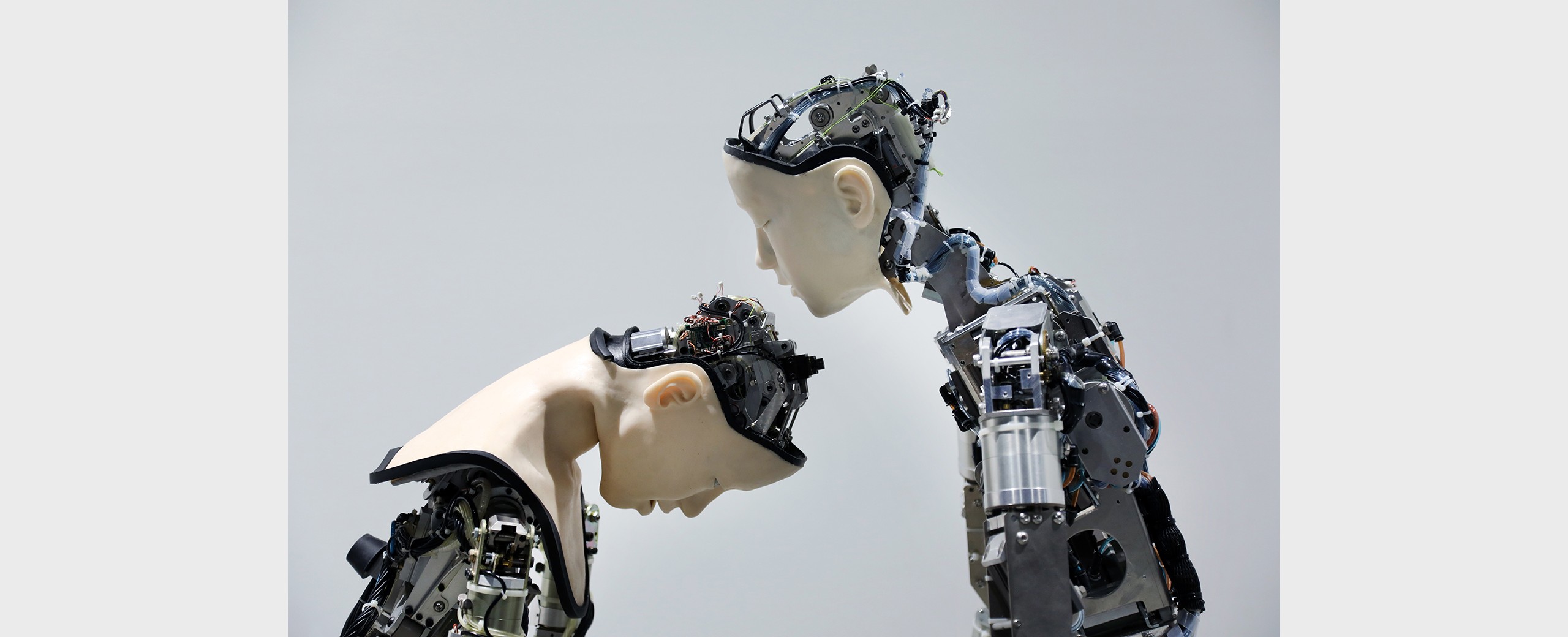 Extensions, Prosthetics, and Symbiosis - Artist Talks
Join us for a series of artist talks by local and international artists exploring the extension of the body and cybernetic symbiosis through electronics, robotics, and wearable technology. Artists Nathan Serrano, Seb Pines, and Justine Emard will present 20-minute artist talks that address the body in relation to technology. The presentations will be followed by a public discussion and Q&A moderated by Lee Wilkins.
With the generous support of the Cultural Services of Embassy of France in Canada.
Thursday, November 7, 2019
7pm–8:30pm
FREE
RSVP to reserve your spot: http://bit.ly/2BJEOHG
PARTICIPATING ARTISTS
Nathan Serrano is a recent graduate artist from Ecole européenne supérieure de l'image in Angoulême, France. Nathan investigates the body in relation to technology by building new hybrid and augmented musical devices. They are currently our EESI Artist-in-Residence at InterAccess this fall. https://nathanserrano.hotglue.me/?torontoportfolio
Sebastian Pines is a queer and trans artist living and working in Toronto. They are a graduate of OCADU with a BFA from the Material Art and Design program with a specialization in Textiles and a prospective graduate student in the Interdisciplinary Master's Program at OCADU studying queer modes of play and queer identity exploration in analog role-playing games. Sebastian is a multi-disciplinary artist and academic with a focus in their art and research on queer identity and the hard to capture concept of queer ephemera through play. https://www.themonstrous.me/
Justine Emard is a French visual artist living and working in Paris. Her work explores the new relationships that are being established between our lives and technology. By combining different image medias – from photography to video and virtual reality – she situates her work at the crossroads between robotics, objects, live 3D prints, organic life and artificial intelligence. Since 2011, she had solo shows in France, South Korea, Japan, Colombia, Sweden and Italy. She also participated in group shows at the Moscow Biennale of contemporary art, the NRW Forum (Dusseldorf), the National Museum of Singapore, the Cité des Arts (La Réunion island), the Moscow Museum of Modern Art, the institute Itaú Cultural (São Paulo), the Cinémathèque Québécoise (Montréal), the Mori Art Museum (Tokyo), the Barbican Center (London) and the Irish Museum of Modern Art (Dublin). https://justineemard.com/
MODERATOR
Lee Wilkins is an artist and technologist currently based in Toronto, Canada. they are a cyborg researcher PhD student at the University of Toronto. Lee is a lecturer at OCAD University's Digital Futures program, and Ryerson University's School of Fashion. Their work focuses on imagining the material construction of the future, and their art consists largely of whimsical robotics. leecyb.org
ACCESSIBILITY
We regret that at this time InterAccess does not have barrier-free access; we are currently working to improve the accessibility of all facilities. There are five steps up to our main entrance. Once inside all facilities are on the same level, and there is a single-user washroom inside the unit.
To increase this event's accessibility, the panel will be live streamed using Facebook Live.
Image: Soul Shift, Justine Emard, video, 2018, 6′ © Adagp, Paris 2019