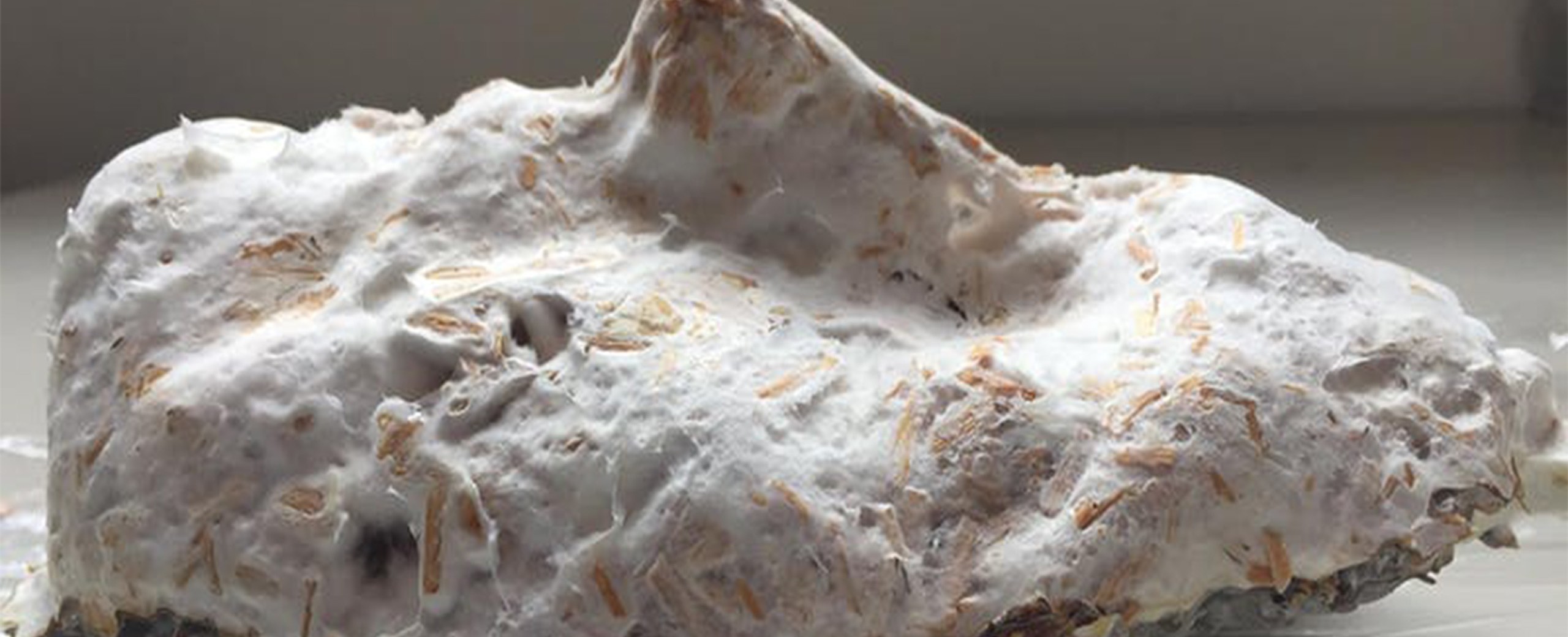 Multi-Species Entanglements: Sculpting with Mycelium
Join us for a special Open Studio dedicated to the extraordinary potential of Mycelium for collaboration at the intersection of art and science. Tosca Teran will teach you how to transform your kitchen and/or closet into a safe mini-Mycelium biolab. Participants will learn how to create living Mycelium planter forms, as well as a wide array of possibilities of how they might work with this sustainable bio-material.
Wednesday, December 4, 2019
7-9PM
FREE!
Register here: https://www.eventbrite.com/e/multi-species-entanglements-sculpting-with-mycelium-tickets-82368665897
Please note that space is limited. First 15 registered participants are able to create a Mycelium planter/bowl form by bringing $5.00 cash at the workshop.
This workshop is a continuation of ArtSci Salon's Fantastic Fungi Future event taking place on November 29 at the Fields Institute, as well as the Hot Docs screening of Fantastic Fungi, December 1st at 6:30pm.
What is Mycelium?
Essentially, the term mycelium is used to refer to the thread-like structures of fungi. Mycelium (plural mycelia) develops from the fungal hyphae. While mycelia plays an important role in reproduction - vegetative parts of fungi - they are also involved in the decomposition of organic matter, which makes them very important in nature.
- Microscope Master
About Tosca Teran:
Tosca Teran, aka Nanotopia, is an Multi-disciplinary artist. Her work has been featured at SOFA New York, Culture Canada, and The Toronto Design Exchange. Tosca has been awarded artist residencies with The Ayatana Research Program in Ottawa and The Icelandic Visual Artists Association through Sím, Reykjavik Iceland and Nes artist residency in Skagaströnd, Iceland. In 2019 she was one of the first Bio-Artists in residence at the Museum of Contemporary Art Toronto in partnership with the Ontario Science Centre as part of the Alien Agencies Collective. A recipient of the 2019 BigCi Environmental Award at Wollemi National Park within the UNESCO World Heritage site in the Greater Blue Mountains. Tosca started collaborating artistically with Algae, Physarum polycephalum, and Mycelium in 2016, translating biodata from non-human organisms into music. @MothAntler @nanopodstudio www.toscateran.com www.nanotopia.net
Tosca Teran works with Mycelium collaboratively, creating the Midnight Mushroom Music Podcast. Additionally, while in Australia, Tosca was interviewed on ABC's Statewide Drive with Fiona Wyllie concerning her work their with fungi. Listen to the interview here!