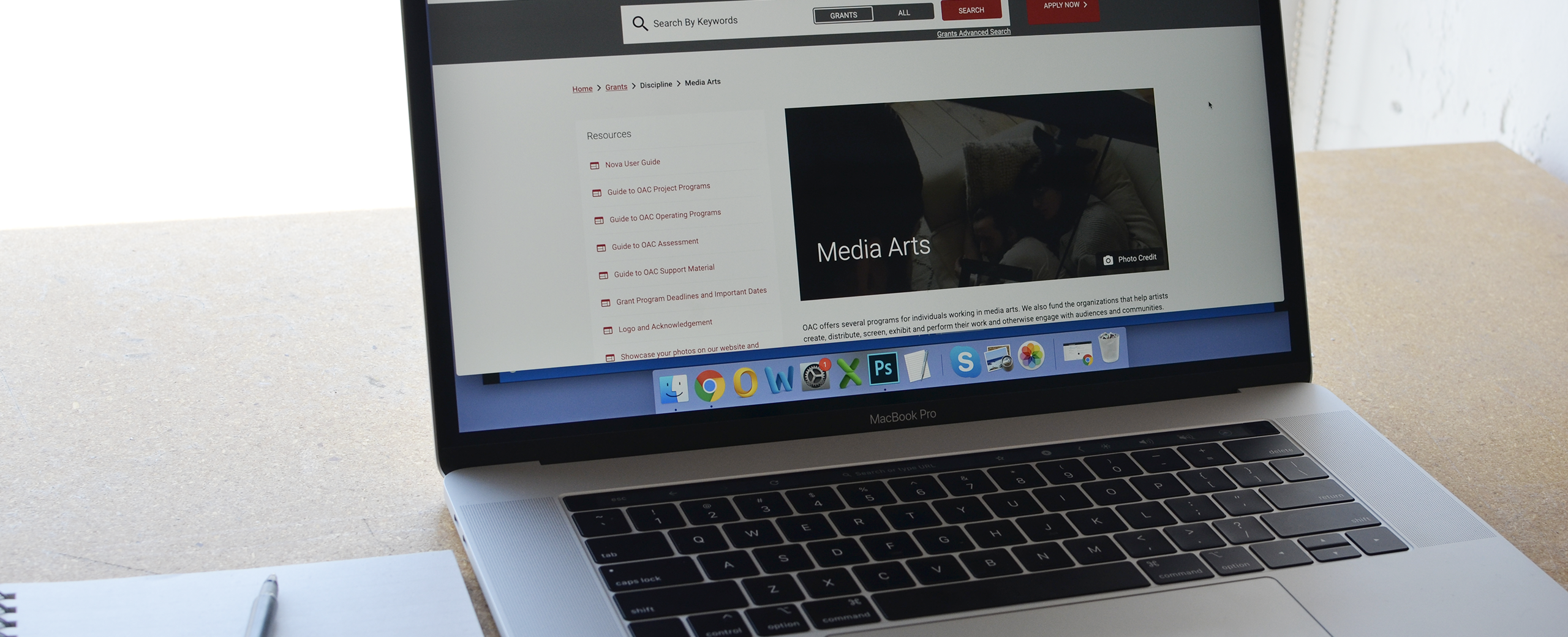 OAC New Media Grant Writing Workshop
InterAccess is pleased to host a Media Arts grant-writing workshop with Mark Haslam from the Ontario Arts Council. If you are a maker who needs funding for an independent artistic project, this event is a great opportunity to learn about how to find funding opportunities and structure your requests. Bring your proposals, ideas, and questions and gain valuable knowledge about preparing a successful grant application in the Media Arts section.
Mark Haslam, Media Arts Officer at the Ontario Arts Council will be presenting information about the council's funding for media artists and responding to your questions.
We invite artists of all levels to attend this seminar.
Date: Tuesday, September 24, 2019
Time: 7PM-9PM
Registration: FREE - Please RSVP to education@interaccess.org. Space is limited. This event will be live-streamed.
What to bring: A notebook and pen
About the Ontario Arts Council: The Ontario Arts Council funds a wide range of independent media arts practices – including audio art, video, film, animation, gaming, installation, new media, and web-based projects – and is open to emerging technologies used in time-based practices.
Questions? If you have any questions about the workshop or special requirements, please contact us at education@interaccess.org.
Cancellation and Rescheduling Policy: InterAccess reserves the right to cancel or reschedule this workshop if necessary.