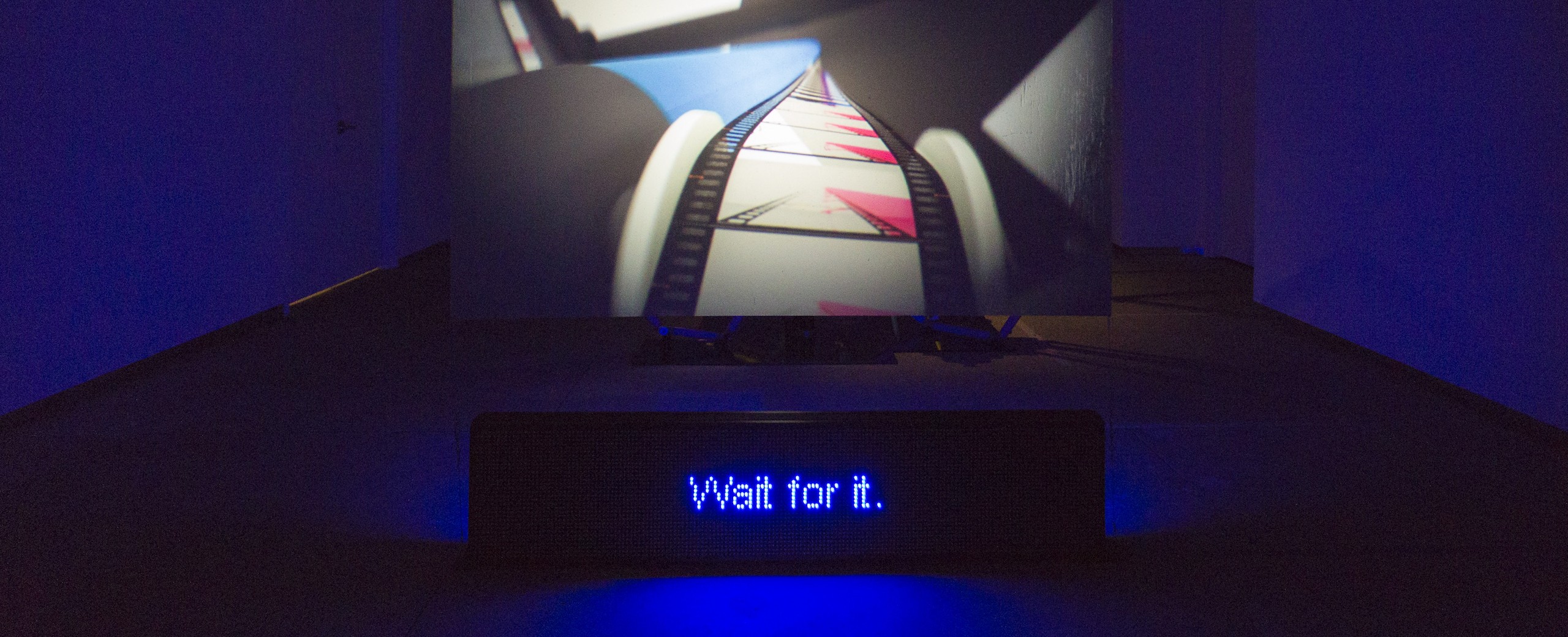 Slow Art Day - Tour with Lisa Steele
How can slow viewership apply to the experience of time-based media? Join artist Lisa Steele for a slow viewing of Daniel Young & Christian Giroux's exhibition Film Path / Camera Path with under-titles. Steele will lead a critical and durational tour of the show, which will be followed by a group discussion inviting participants' observations and insights gained through the process of slow looking.

Saturday, April 6, 2019
2pm-4pm
FREE

About Slow Art Day
Slow Art Day is a one-day event that facilitates, celebrates, and slows down the activity of viewing art. Slow Art Day takes place in art organizations around the globe that invite gallery and museum visitors to look slowly at works of art and provide opportunity to discuss their experience among peers.

About the Artist
Lisa Steele has worked in collaboration with Kim Tomczak since 1983, producing videotapes, performances and photo/text works that have been exhibited in festivals, museums and galleries around the world. Their awards include the Bell Canada prize, a Toronto Arts Award and in 2005, a Governor General's Award for lifetime achievement in Visual & Media Arts. They are co-founders of Vtape, and they both teach at the University of Toronto in The Daniels Faculty of Architecture, Landscape, and Design.

Image: Daniel Young & Christian Giroux's Film Path / Camera Path with under-titles. 2019. Image by Jennifer Toole.