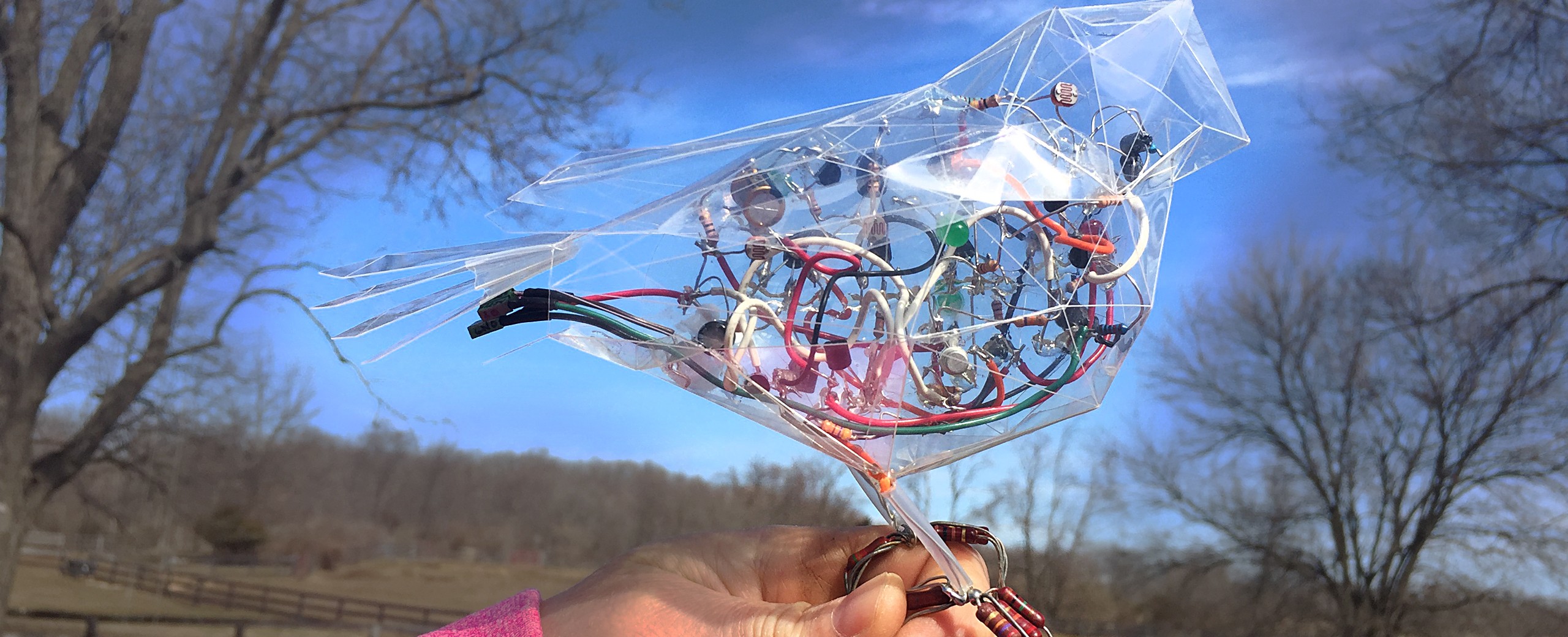 Deep Fake Birdsong - Artist Talk
Artists Kelly Heaton and Johann Diedrick will talk about their collaborative project, "Deep Fake Birdsong" (2020), in which they explore the expressiveness of analog electronics to generate waveforms that sound surprisingly like real birds.
The team will discuss the promise and pitfalls of using artificial intelligence to make sense of life-like sounds, distinguish real birds from fakes, and to accurately identify different species of bird. Over the course of this 90-minute talk, Heaton will describe her process of creating the analog electronic "birdsong circuits" that produce these curious sounds, and she will hypothesize a correlation with the nature of biological cognition. Diedrick will present his custom birdsong classifier software and explain how he was able to train a neural network to identify bird vocalizations from generated spectrograms. Finally, the two will offer their shared perspective on our perception of lifeforms and definition of "nature," the limitations of machine learning systems, and some potential paths forward with the work. A Q&A with both artists will conclude the talk.
Thursday, October 29, 2020
7PM-8:30PM
FREE
Online via Zoom - RSVP here!
After registering you will receive an email with a Zoom event link a few days prior to the artist talk. Contact art@interaccess.org for any questions.
About the Artists:
Johann Diedrick is an artist, engineer, and musician that makes installations, performances, and sculptures for encountering the world through our ears. He surfaces vibratory histories of past interactions inscribed in material and embedded in space, peeling back sonic layers to reveal hidden memories and untold stories. He shares his tools and techniques through listening tours, workshops, and open-source hardware/software. He is a 2020 Technology Artist-in-Residence at Pioneer Works and a recipient of a 2020 Brooklyn Arts Fund grant from the Brooklyn Arts Council. He is the founder of A Quiet Life, a sonic engineering and research studio that designs and builds audio-related software and hardware products for delightfully encountering our environment and each other.
Kelly Heaton (b. 1972) is a mixed media artist who believes that electricity is the most important medium of our time. She uses circuits to explore the "spark of life" in biological organisms as well as machines, acting as a techno-spiritualist to portray the immaterial character of her subjects. Some of her work contains functional circuits that seem oddly alive. Heaton asks us to contemplate the transformative impact of electricity on society and the degree to which we have diverged from wilderness. Meanwhile, she looks to electronics for the emergence of new symbols and archetypes for our high-tech civilization.
Questions? If you have any questions about the event or special requirements, please contact us at art@interaccess.org.
Cancellation and Rescheduling Policy: InterAccess reserves the right to cancel or reschedule this event if necessary.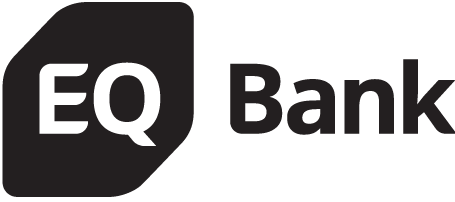 Free admission for this event is made possible thanks to the generous support of EQ Bank.

EQ Bank is the digital banking platform launched in 2016 by Equitable Bank, Canada's Challenger Bank™. EQ Bank continually challenges the status quo to bring better banking solutions to Canadians. We are proud to celebrate and elevate the work of emerging digital artists across Canada and contribute to the growth of digital arts practice through arts education and community engagement. To learn more, visit eqbank.ca.