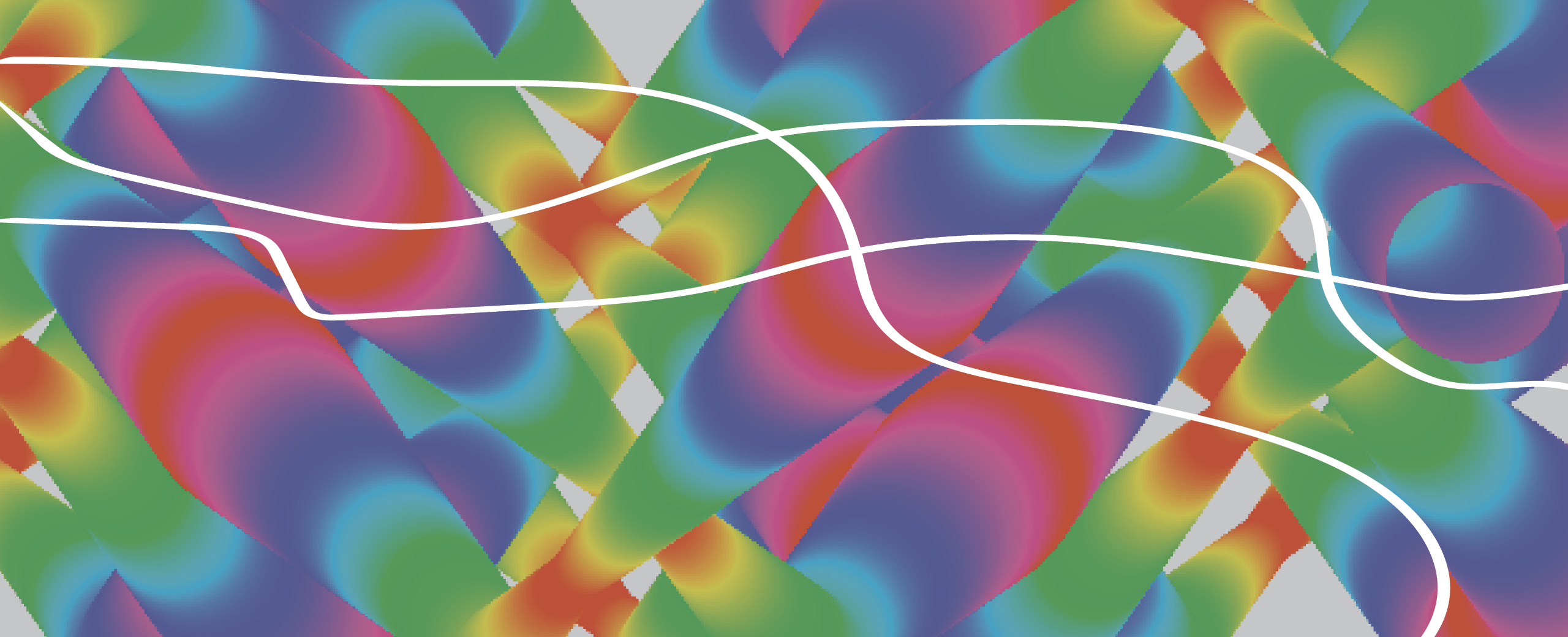 Digital Collaboration in Isolation - Artist Panel
Saturday, May 9, 2020
12–1:30PM
Online via Zoom (link available upon registration)
FREE

In order to protect the health and safety of our community during a global pandemic, we are being urged to stay home as much as possible. This transition has dramatically pushed artists' means of connecting, collaborating, and sharing work into the digital sphere, allowing 360° video tours, livestreams, and Instagram takeovers to emerge as popular forms of cultural engagement. What has this shift meant for digital artists already familiar with this networked terrain, and how are analog and object-based artists translating their approaches online? This panel will explore the ways quarantine is affecting artistic practice and how artists are digitally coming together in a time of isolation.

This virtual panel discussion will include panelists Ananda Gabo, Aislinn Thomas, and Skawennati, and will be moderated by InterAccess's Programming Coordinator, Megan MacLaurin.

ABOUT THE PANELISTS

ANANDA GABO is an interdisciplinary designer whose practice explores the concept of "extreme resiliency". For ten years, Ananda has been involved in various food justice, manufacturing, community biology, and arts activism organizing to study and explore alternative systems of production. In the last month, they have virtually organized an emergency fund allocating $8000 within the community, and have held workshops on public health and fermentation.
AISLINN THOMAS is an interdisciplinary artist whose practice includes video, performance, sculpture, installation, and text. She culls material from everyday experiences and relationships, creating work that ranges from poignant to absurd (and at times straddles both). Her recent works explore the generative nature of disability while pushing up against conventional access measures. Recent exhibitions include Draft Systems WRO Media Arts Biennial in Wroclaw, Poland; and commissioned projects for the Walter Phillips Gallery at the Banff Centre for Arts and Creativity and the Kitchener-Waterloo Art Gallery. Aislinn is a settler of Ashkenazi and British descent and lives near the Grand River on land promised to the Six Nations.

SKAWENNATI makes art that addresses history, the future, and change from her perspective as an urban Kanien'kehá:ka woman and as a cyberpunk avatar. She is also the Co-Director, with Jason Edward Lewis, of Aboriginal Territories in Cyberspace (AbTeC), a research-creation network who investigate and create Indigenous virtual environments. Their Skins workshops in Aboriginal Storytelling and Experimental Digital Media are aimed at empowering youth. They operate out of Concordia University IRL, and AbTeC Island in SL.

MEGAN MACLAURIN is a curator and arts facilitator born and based in Toronto/Tkaronto, Canada. She holds an M.A. in Art History & Curatorial Practices from York University and a B.A. in Art History and Arts Administration from the University of Ottawa. Her research and curatorial practice explore the intersections between natural and technological ecologies in a changing climate. Megan is currently the Programming Coordinator at InterAccess and Co-Director/Curator at Bunker 2 Contemporary Art Container.