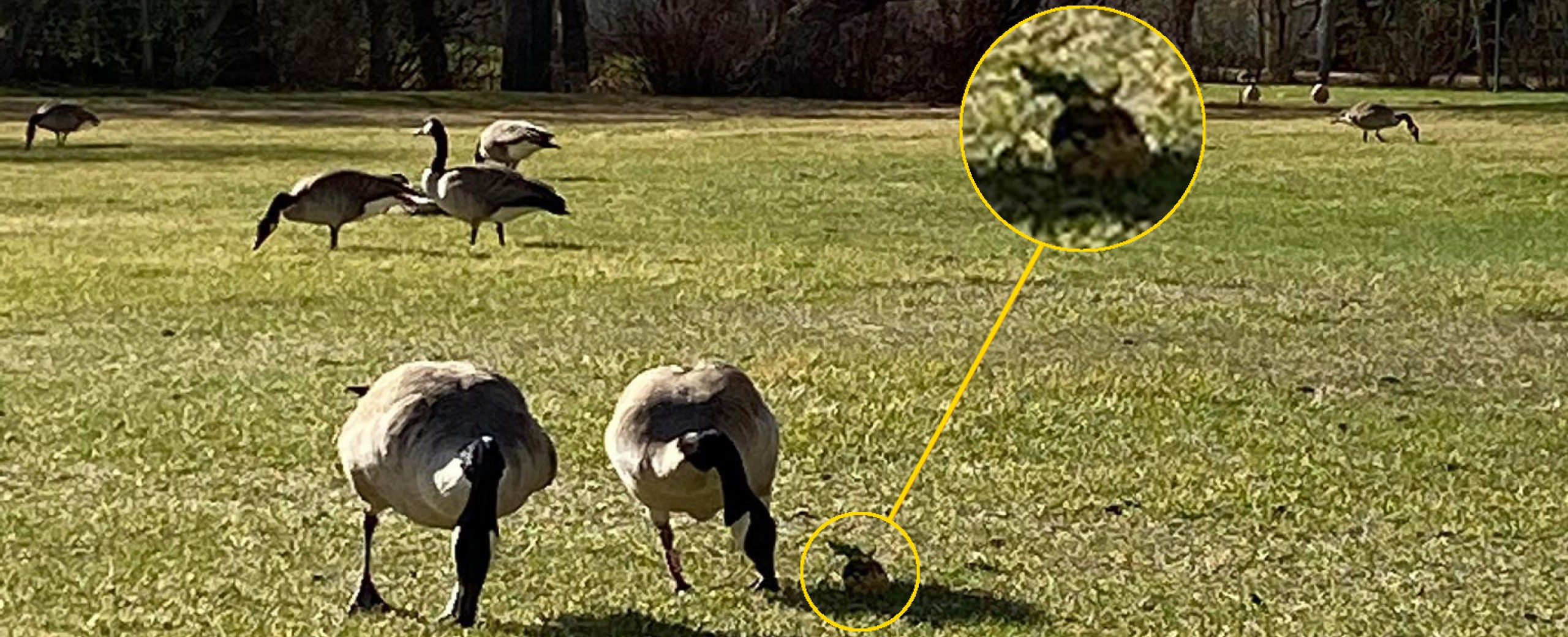 Goose Cakes - Artist Talk
Goose Cakes is an attempt to learn more about the geese in our proximity in order to gift them a cupcake specific to their dietary needs and wants.
This work will conclude with a live-streamed artist tour, talk, and goose feeding on Monday, July 20, 2020, where the geese will be presented with a deconstructed cornbread tartar. Fuh and Lynch will begin their tour at the north-west corner of High Park, and follow the shore of Grenadier pond towards the park's main goose settlement. All are invited to follow online via Instagram live: @interaccessto and @hearth.garage
Sunday, July 20, 2020
2pm-3pm
FREE
This event is presented in partnership with Hearth alongside their wiki exhibition view recent changes, exhibited as part of Vector Festival 2020: Online Edition.
ABOUT THE ARTISTS
Simon Fuh is an artist from Regina living and working in Toronto. He is currently enrolled in the Master of Visual Studies program at the University of Toronto, where he recently received the Joseph Armand Bombardier Canada Graduate Scholarship. Recent exhibitions include Eternal Wish Radio, Down the Rabbit Hole, 330g, Saskatoon; unscheduled arrivals, Bunker 2, Toronto; Ibid., Ibid., Regina; and The Greatest of All Time, Flux Gallery, Winnipeg.
Rowan Lynch is an arts worker and artist from Hamilton, based in Toronto. They are a graduate of OCADU's Criticism and Curatorial Studies program and the 2018 recipient of OCADU's medal in Criticism and Curatorial Studies. They have staged independant projects with the Hamilton Audio Visual Node (HAVN), various OCADU Galleries, and Xpace Cultural Centre, and have worked with Art Metropole, Critical Distance Centre for Curators, the Peripheral Review, and 8eleven gallery.
ABOUT HEARTH
Founded in 2019 as an artist-run space, Hearth seeks to provide a site to present projects within a context that values collaboration, experimentation, and community.
As a structural element in the makeup of a house, and a tool providing warmth, light, and food; a hearth gathers us towards itself, and towards each other.
All programming is collaboratively produced by Rowan Lynch, Sameen Mahboubi, Philip Ocampo, and Benjamin de Boer.