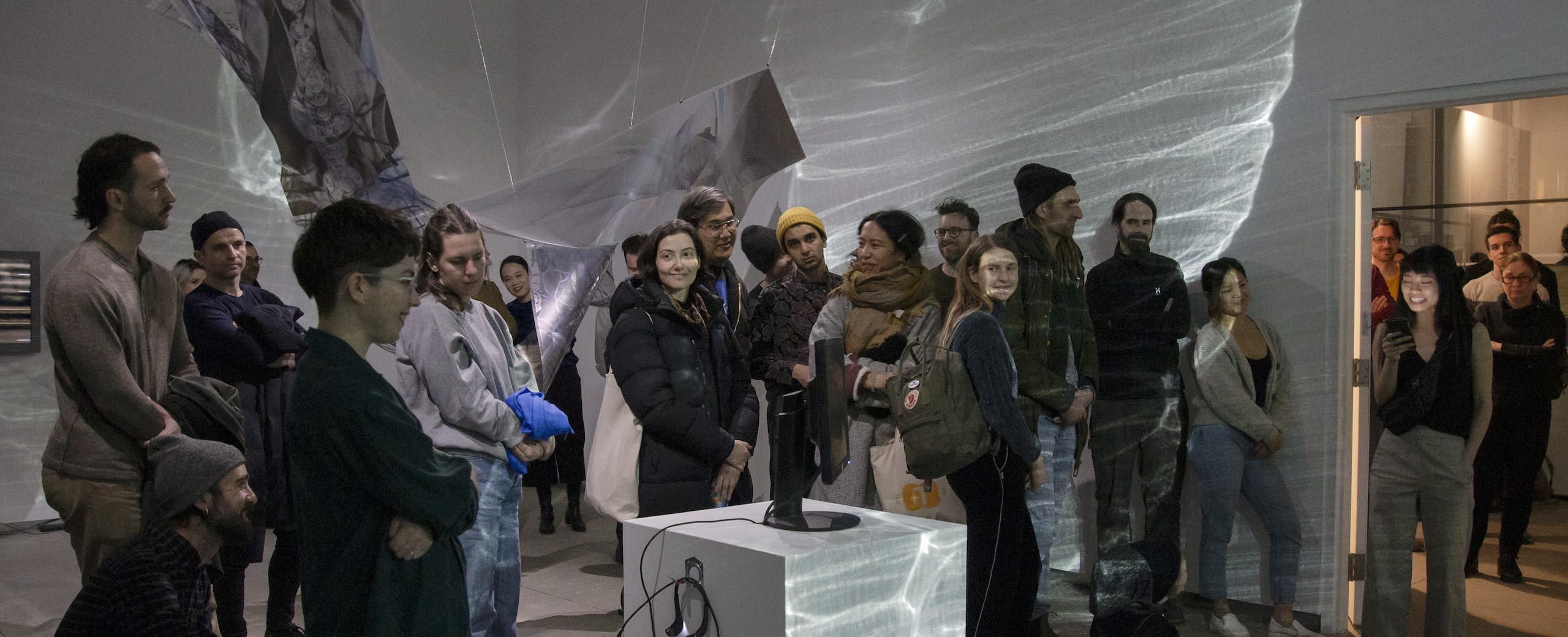 Inter-object/subject/ivity - Curator Talk
Inter-object/subject/ivity: a few reflections on math, science, & their political aesthetic
Curator talk by Belinda Kwan
Saturday, April 11, 2020
12–1PM
Online using Zoom (link available upon registration)
FREE

In this talk, curator Belinda Kwan examines how current discourses in math and science illuminate the complicated and political relationships shared between 'art' and 'truth'. Using filling the Klein bottle as a case study, the talk explores how knowledge and its accolades are produced/shared/imposed/withheld with/on/from specific communities, and how interdisciplinary collaboration may destabilize certain assumptions about the legitimacy of artistic-political critique, but also increase the exclusivity of that critique to privileged audiences.

This event is presented as part of filling the Klein bottle, an exhibition series co-presented by Varley Art Gallery, InterAccess, Bunker 2 CAC, and Trinity Square Video.

ABOUT THE CURATOR

Belinda Kwan / 关浩恩 is a Chinese-Canadian settler curator interested in exhibitionary forms of critique, pedagogy, and advocacy. Her research-based practice focuses on North American techno/sub/urban infrastructures, and the global legacies of oppression that inform them. She has worked with/for local and international artists on projects presented by artist-run centres, public galleries, and non-profit organizations such as the Society of Literature, Science, and the Arts (int'l); Art Gallery of York University (Toronto); Myseum of Toronto; and Y+ contemporary (Toronto).