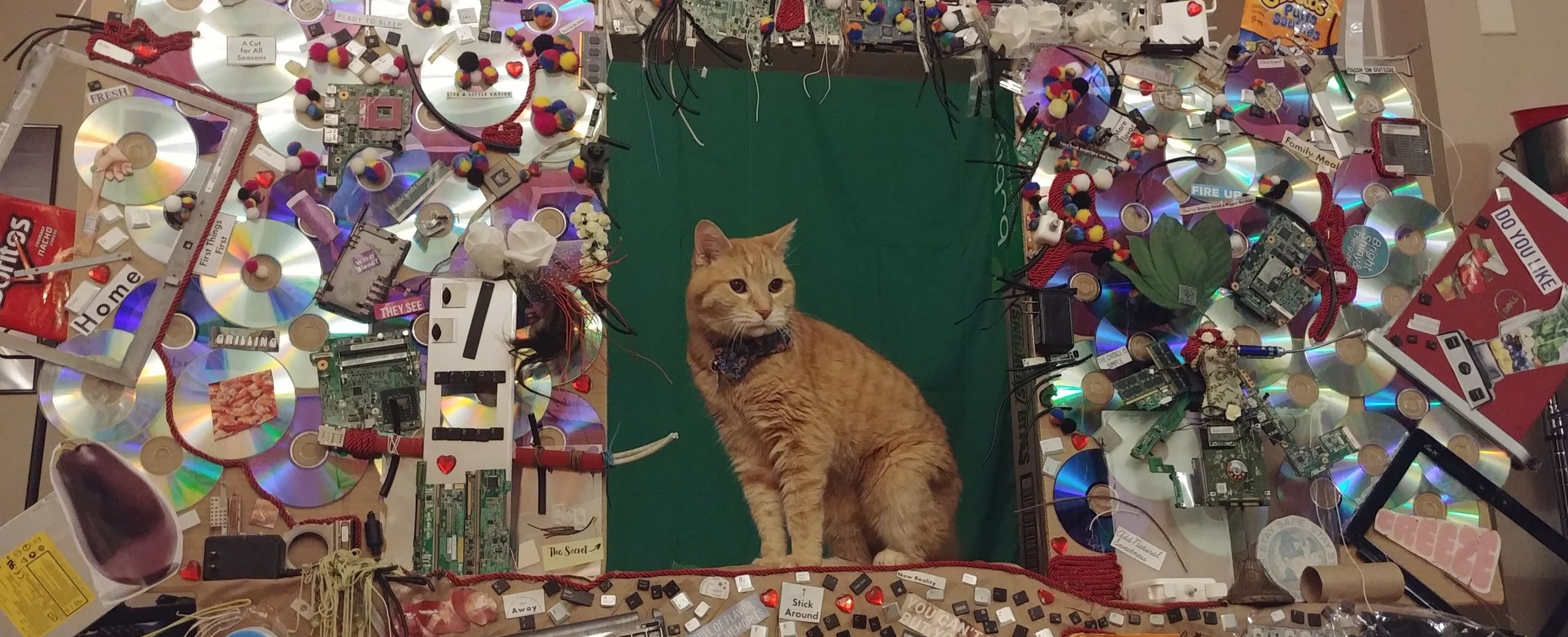 ishkwe-ayi'ii - Performance
Let's poke fun at ourselves and make light of a truly dark subject, the end of humanity—especially while staying at home during a pandemic. Perhaps this is a moment where we can reconsider how to do better for the planet. Indigenous people have always been the land and water protectors, yet colonization has attempted to diminish their numbers with the intent to destroy through cultural genocide. Part installation and part live performance, ishkwe-ayi'ii looks at the global climate crisis through an Indigenous lens and offers the question: is the apocalypse coming for humanity if we don't fix this soon?
Saturday, July 18, 2020
7pm-7:30pm
FREE
This performance was presented as part of Vector Festival 2020: Online Edition, curated by Katie Micak and Martin Zeilinger.
Created, Performed, Sound Designed and Composed by Olivia Shortt
Stage Manager: Jennifer Collins
ABOUT THE ARTIST
Olivia Shortt (they/she, Anishinaabe, Nipissing First Nation) is a Tkarón:to-based multi-disciplinary performing artist. They are a saxophonist, vocalist, noisemaker, improviser, composer, sound designer, curator, activist, and producer. Highlights from Shortt's practice include their film debut acting and playing saxophone in acclaimed filmmaker Atom Egoyan's 2019 film Guest of Honour; their Lincoln Center debut with the International Contemporary Ensemble; and recording an album two kilometres underground with their duo Stereoscope in the SnoLAB (a Neutrino Lab in Northern Ontario, Canada). Shortt is a current member of the JACK Studio working with NYC-based JACK Quartet and created a musical land acknowledgement for the students of Face The Music program (NYC) and the JACK Quartet called Mana-Hatta; they are also collaborating on a new work 'the body remembers' for the JACK Quartet. Shortt has been named a 2020 cohort member of Why Not Theatre's ThisGEN Fellowship in Sound Design and are currently being mentored by sound designer and composer Elisheba Ittoop.