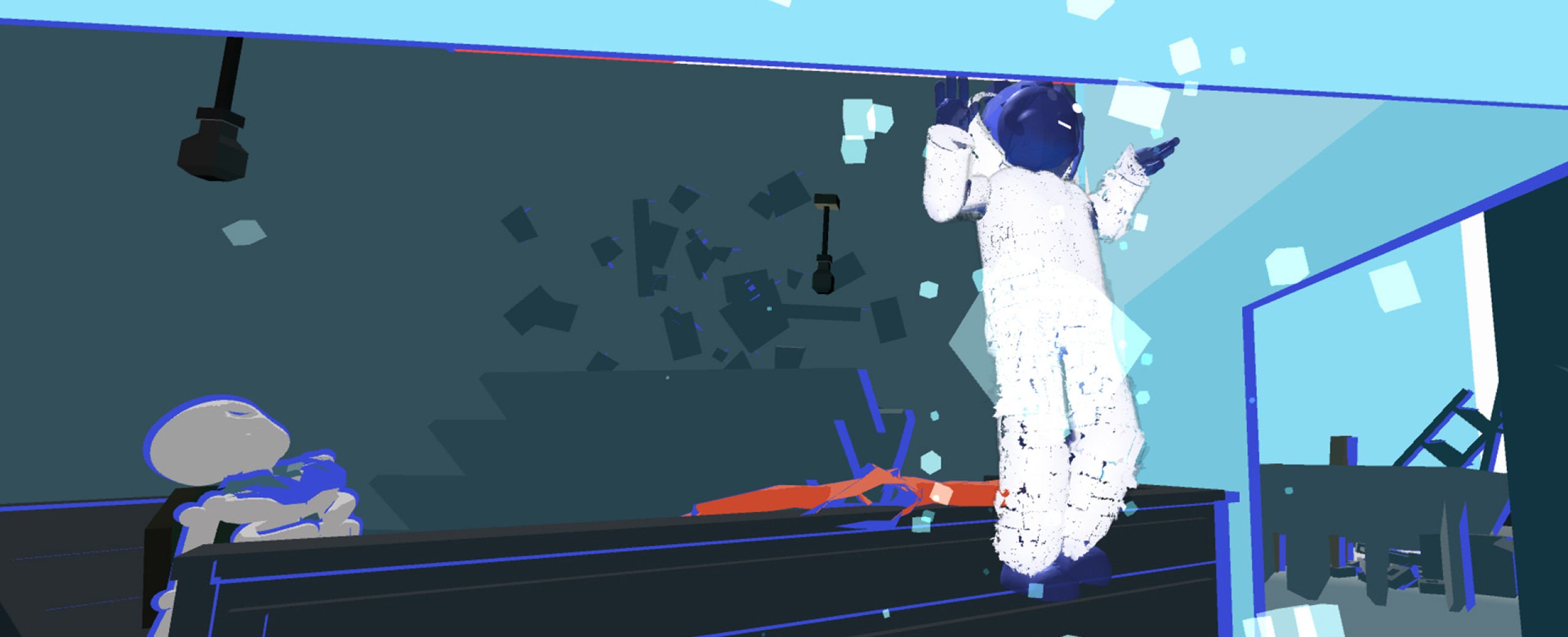 Performance in Quarantine - Panel
Bringing together several contributors to this year's live performance segment of Vector Festival, on this panel we explore the new kinds of digitally-bound performance art and participative art that are developing at a moment when computers seem to have become the only means of being in the presence of others.
Thursday, July 23, 2020
5pm-7pm
FREE
This panel was presented as part of Vector Festival 2020: Online Edition, curated by Katie Micak and Martin Zeilinger.
ABOUT THE ARTISTS
Cat Bluemke is a member of Tough Guy Mountain, a Toronto-based art collective making interactive performance art about unpaid internships. Working together since 2012, they have created video games, musical theatre, and gallery exhibits in which audiences explore a fantasy world of corporate serfdom. The collective has exhibited their work and performed across Canada and the United States.
Keiko Hart practices pronunciations of self through expression of language, race, gender and queerness. They employ digitally mediated performances to explore in-between spaces that defy definition. By creating participative and collaborative experiences, they invite spectators to (re)consider their relationships to space and narrative. Since completing their MFA in Criticism and Curatorial Practice at OCAD University in 2019, they have gone on to facilitate programming at various Toronto-based non-profit organizations. They currently act as Programs Director for Subtle Technologies where they helped found the Curatorial Mentorship Program, an initiative that actively advises and supports the next generation of curators, artists and, cultural makers in an intergenerational framework of skill and resource sharing developed to endure our changing realities.
Olivia Shortt (they/she, Anishinaabe, Nipissing First Nation) is a Tkarón:to-based multi-disciplinary performing artist. They are a saxophonist, vocalist, noisemaker, improviser, composer, sound designer, curator, activist, and producer. Highlights from Shortt's practice include their film debut acting and playing saxophone in acclaimed filmmaker Atom Egoyan's 2019 film Guest of Honour; their Lincoln Center debut with the International Contemporary Ensemble; and recording an album two kilometres underground with their duo Stereoscope in the SnoLAB (a Neutrino Lab in Northern Ontario, Canada). Shortt is a current member of the JACK Studio working with NYC-based JACK Quartet and created a musical land acknowledgement for the students of Face The Music program (NYC) and the JACK Quartet called Mana-Hatta; they are also collaborating on a new work 'the body remembers' for the JACK Quartet. Shortt has been named a 2020 cohort member of Why Not Theatre's ThisGEN Fellowship in Sound Design and are currently being mentored by sound designer and composer Elisheba Ittoop.
ABOUT THE MODERATOR
Katie Micak has a multifaceted arts career with a focus on emerging digital art practices. She is a co-founder of Vector Festival and of Toronto Kids Digital Festival and is currently the Exhibitions Curator and Residency Coordinator at the Living Arts Centre as part of the City of Mississauga. Micak designed exhibitions and presentations at The Phillips Collection (Washington), assisted at Art in General and the Moving Images Festival (New York), and Directed Spark Contemporary (Syracuse) and Propeller Gallery (Toronto). She holds an MFA from Syracuse University in Transmedia, and an MA from OCADU's Digital Futures program.