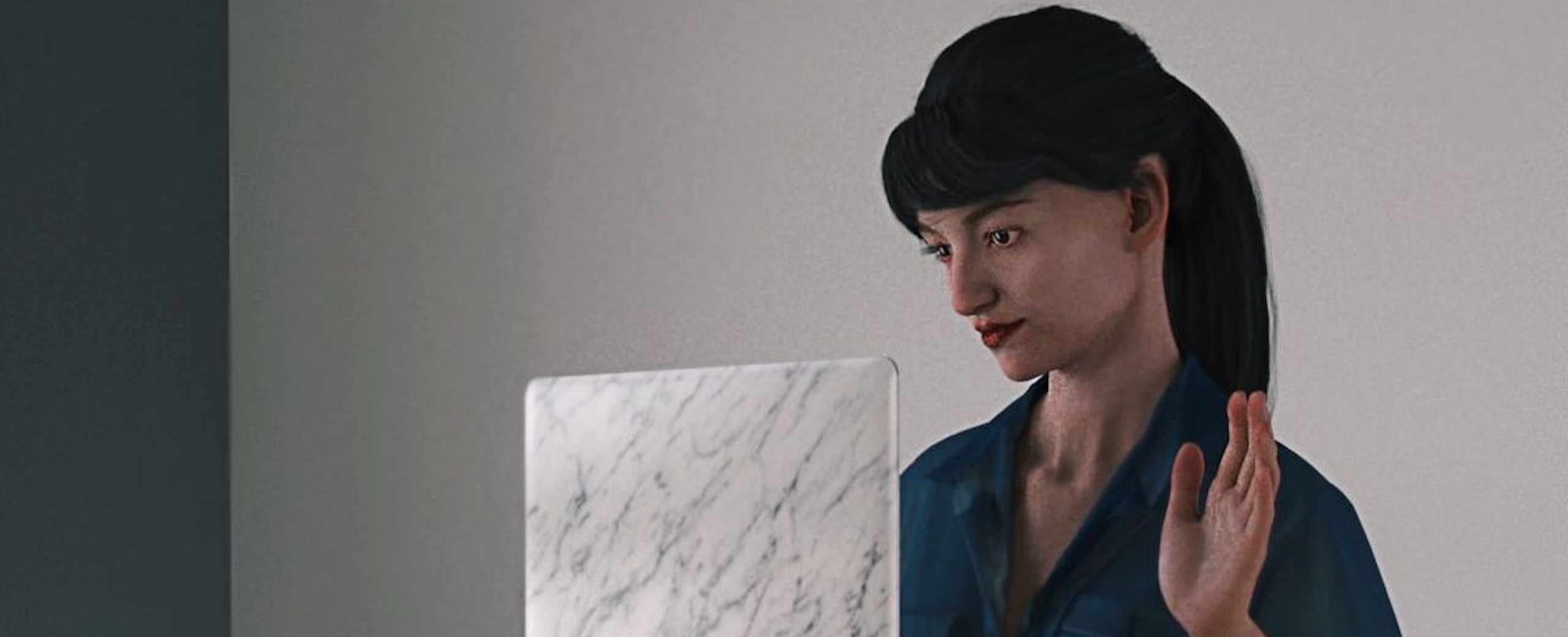 Ctrl+Shift: Virtual Influencers
February 12, 2021
7-8:30PM
Online via Zoom (link available upon registration)
FREE

This panel concerns the rising popularity of CGI social media influencers. Since 2016, virtual influencers like Lil Miquela have changed the landscape of digital marketing and social media engagement. Despite appearing to be regular social media influencers, these avatars are fabricated by advertising firms and often anonymous creators. The panel will focus on how these virtual influencers perform aspects of human identity—such as race, religion, sexuality, and political ideology—and the impact of this deception on their followings. Artists Jeremy Bailey, Rah Eleh, Ziv Schneider, and moderator Tristan Sauer, will discuss hidden advertising, "digital black face", performative social justice, accountability and the role of artists in the creation and management of these digital beings.

This event is presented as part of Ctrl+Shift, a strategy session series that invites influential artists, technologists, scholars, and community leaders to propose solutions to challenges that affect the creative community. Structured as a panel discussion, Ctrl+Shift seeks to facilitate productive conversations and actionable strategies that can elicit change in our shared creative landscape. Ctrl+Shift sessions are free and welcome to everyone.


ABOUT THE PANELISTS

JEREMY BAILEY is a Toronto-based self-proclaimed Famous New Media Artist. "Since the early noughties Bailey has ploughed a compelling, and often hilarious, road through the various developments of digital communications technologies." (Morgan Quaintance, Rhizome.) His work has been presented widely including solo and group exhibitions at Panke.Gallery in Berlin, Whitechapel Gallery in London, LIMA in Amsterdam and Museums Quartier in Vienna. Commissions include projects for The MCA Chicago, FACT in Liverpool and The New Museum in New York.

RAH ELEH is a digital art and performance artist and has exhibited extensively at spaces including: Images Festival (Toronto), Carleton U Art Gallery, William's College Museum of Art, Art Basel, Kunsthaus Graz Museum and Onnassis Cultural Centre (Greece). Rah has been the recipient of many awards and residencies: Chalmer's Arts Fellowship, SSHRC, Canada Council Grant and Artslant Georgia Fee residency in Paris, Studio Das Weisse Haus residency in Vienna,
Medea Electronique residency in Greece. Rah is represented by Vtape.

ZIV SCHNEIDER is a new media artist working with emerging technologies, often in the context of non- fiction storytelling. She is an alumna, former research fellow, and sometimes lecturer at NYU ITP. Her work has been showcased internationally in festivals and museums including IDFA Doc Lab, MIT, Sotheby's, Queens Museum, and Futurium Berlin. Residencies and fellowships include the Economist Media Lab, NYFA and Pioneer Works. Ziv is currently a Creative Technologist at The Brown Institute for Media Innovation.

ABOUT THE MODERATOR

TRISTAN SAUER a New Media Artist working in the mediums of physical computing, wearables, and installation work. Sauer's practice involves design, fabrication, curation and community outreach. His work addresses various facets of social norms and issues in a poetic manner, challenging viewers' preconceived ideas surrounding difficult topics. Sauer hopes to continuously engage with changing narratives in his work while inspiring new faces and voices within the art world. He graduated with honors from the New Media program at Ryerson University with a specialization in computational and narrative media.

Image courtesy of Ziv Schneider.