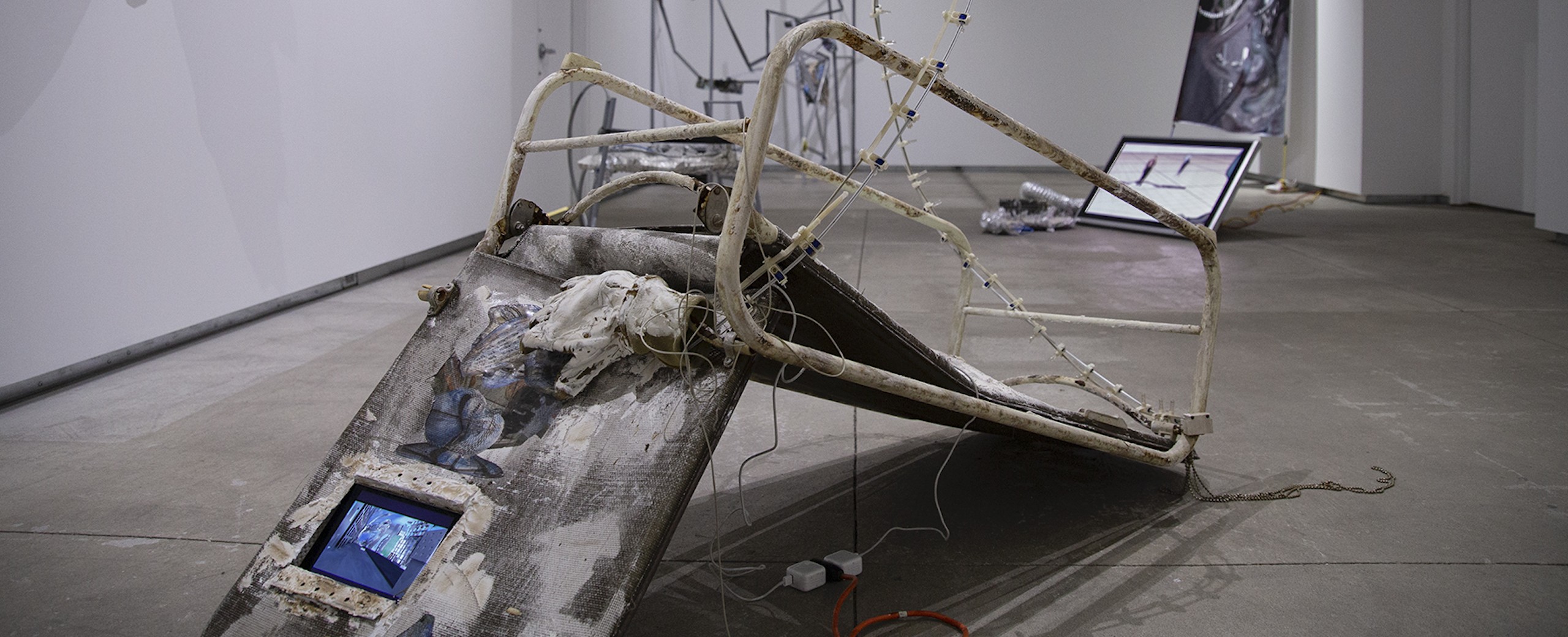 Reading Circle — Behind These Strange Sensations are Hidden Structures
Saturday, November 27 | 1–2 PM EST
Online via Zoom
FREE (register here)

Join Max Lester for a reading circle that will explore some of the central ideas and themes present in his exhibition Behind These Strange Sensations are Hidden Structures. Focusing on selected excerpts from two texts, Ordinary Affects by Kathleen Stewart and Support Structures by Celine Condorelli, Max will lead a discussion, drawing connections between some of the concepts from the texts.

Reading Materials:
1) Excerpts from Kathleen Stewart's Ordinary Affects (2007)
2) Excerpts from Celine Condorelli's Support Structures (2009)


ABOUT THE EXHIBITION
Behind These Strange Sensations are Hidden Structures traces tangled lines through city streets and cyberspace, meditating on power, affect, intention, and reason. In this exhibition, large sculptures and assemblages made of building materials, found objects, video sequences, and printed image works layer meaning and material to consider the spatial consequences of power and ideology while tending to the virtual entanglements that drive us.


ABOUT THE ARTIST
Max Lester is an artist born and based in Tkaronto. These days, Max is preoccupied by the stickiness of affect, the ways in which power is manifested in built environments, and the use and failure of language to describe abstract experiences and sensations. Max received his BFA in Integrated Media at OCAD University.