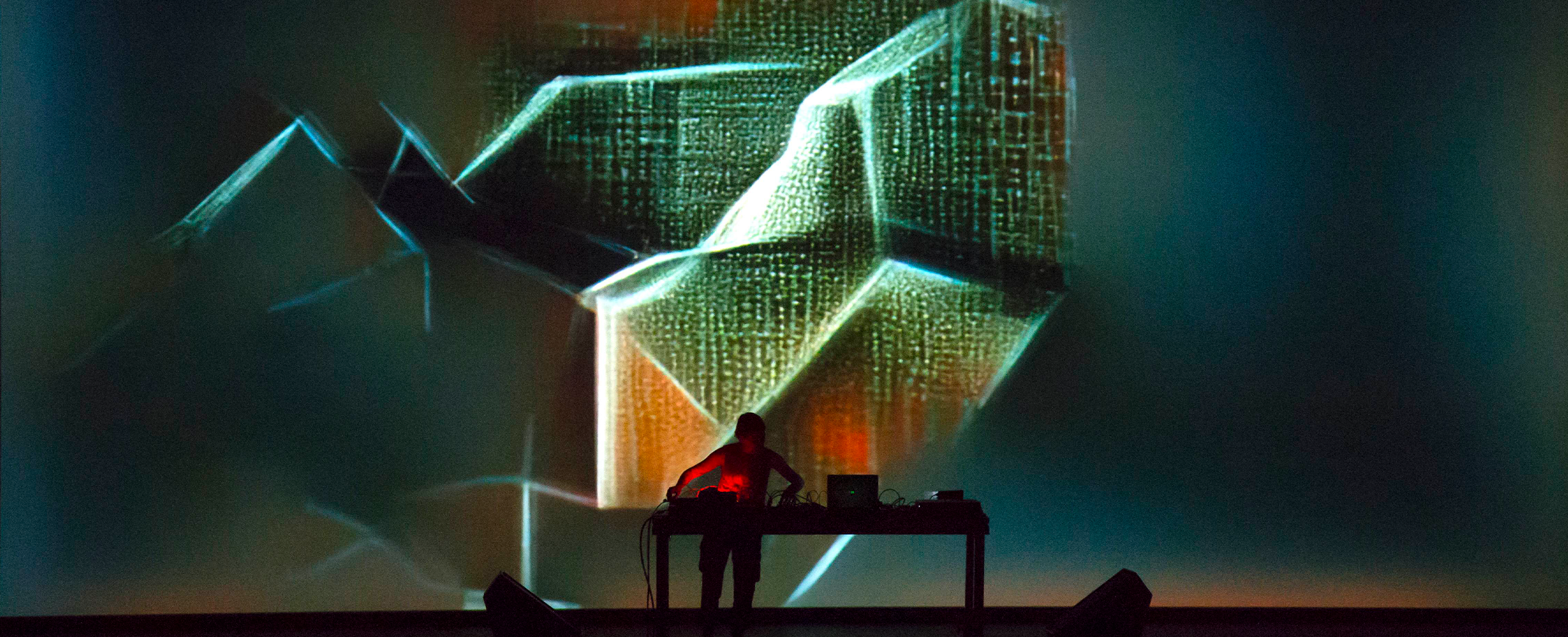 Friday, July 22 | 8-10pm (EST)
The TRANZAC (292 Brunswick Ave., Toronto) - Register Here!

Taking place at The TRANZAC, Another Life is an evening showcase of experimental musical performances by Erin Corbett, Myriam Bleau, and Hex-A-Decimal centred around gaming, identity, and future feminisms. Framing feminism as a tool of self-creation and recreation, Another Life imagines a playlist for a game in which you are the main character. Drawing inspiration from the structure of video games, this conceptual soundtrack unfolds in three parts: character creation, world exploration, and the defeat of the final boss. These video game stages are mirrored in our daily lives – we make ourselves new every day by getting dressed, armouring up, exploring our world, and experiencing clashes with 'bosses' of all kinds. By offering the feeling of stepping into a virtual world, Another Life invites its performers and audience on a journey of self-exploration through play. This event is curated by Sofie (Sonja) Mikhaylova and is co-presented with Biblioteka Records.
Curated by Sofie Mikhaylova.
Set Times:
Doors: 7:30pm
Hex-A-Decimal: 8:00pm
Myriam Bleau: 8:45pm
Erin Corbett: 9:30pm
ABOUT THE CURATOR
Sonja, also known as Sofie Mikhaylova, is a DJ, artist, writer, curator, workshop facilitator, and creator of independent record label Biblioteka Records. Her writing has been published in Vice, Thump, Noisey, Paste Magazine, A.Side, Double Dot Magazine, Vinyl Me, Please, Mixmag, Exclaim! and more. In April 2022, she published her first poetry chapbook, "I love you so much, I miss you so much" through Bottlecap Press. Her mixes have been aired around the world, from Brooklyn to New Delhi to Melbourne. In October 2020, she released her first experimental modular/found sounds EP, Grounding, following with her second release, Violence Now, in February 2021.
ABOUT THE ARTISTS
Dot Starkey is a Computer-driven audio visual artist, pulling from elements of generative patterns, vintage applications, and archaic media to fuel her practice. Focusing primarily on Vintage CGI visuals, Dot Starkey explores spaces and textures reminiscent of early 90s computer art and video. Her music likewise breaks down ideas and sounds in that time period into fragments to be sampled and rearranged into new ideas. Dot Starkey's most recent work, under her alias Hex-A-Decimal, "We questioned everything", navigates television, radio, and film clips from the 1990's to address her own memories of absorbing media that was absent of transgender identities and ideas surrounding gender fluidity, as wels as the impact of dysphoria on childhood memories.
Myriam Bleau is a composer, digital artist and performer based in Montréal. Using music and sound as a point of departure, she creates gestural electronic music performances, audiovisual interfaces, video works and installations that articulate sound, light, movement and images. Her work investigates performance, both as a codified cultural manifestation, and as an embodied reenactment of symbolic systems through human and non-human agencies, including machine learning. It has been recognized and presented internationally, in festivals such as Prix Ars Electronica (AT), Japan Media Arts Prize (JP), Sónar (ES, HK), MUTEK (MX, CA, AR, JP), ISEA (CA, KR), Transmediale (DE).
Erin Corbett is an experimental electronic musician and game designer from Kenora, Ontario. Over the last decade she has developed a unique approach to live performance, blending modular synths with electro-acoustic techniques to create dynamic, colourful, improvised soundscapes. Erin also uses the game engines Unity and Unreal to craft visual accompaniments, creating a body of work that explores themes of alienation, 21st century decay, and gender euphoria. In November of 2020 Erin released their fourth full-length solo album, Swelter Molt Sweat and Mettle, on Toronto-based record label Biblioteka Records.