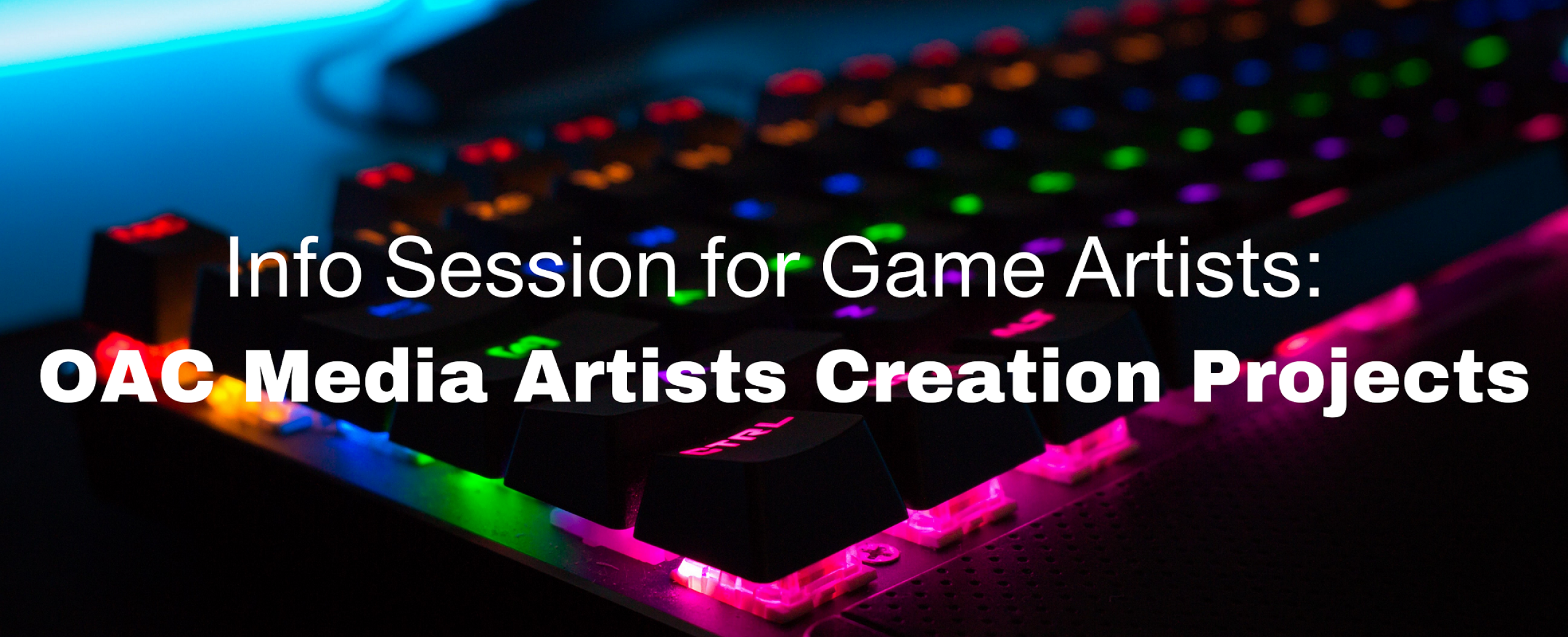 Info Session for Game Artists: OAC Media Artists Creation Projects
Calling all game artists!
You're invited to join Mark Haslam, Media Arts Officer at the Ontario Arts Council for a free online information session about the upcoming Media Artists Creation Projects funding opportunity.
This session is tailored for game artists who are interested in gaining more information about the application process and requirements with an opportunity to ask questions directly to the funder.
More information about the OAC Media Artists Creation Projects found HERE.
A Zoom link will be provided by email 24 hrs before the start of the session.