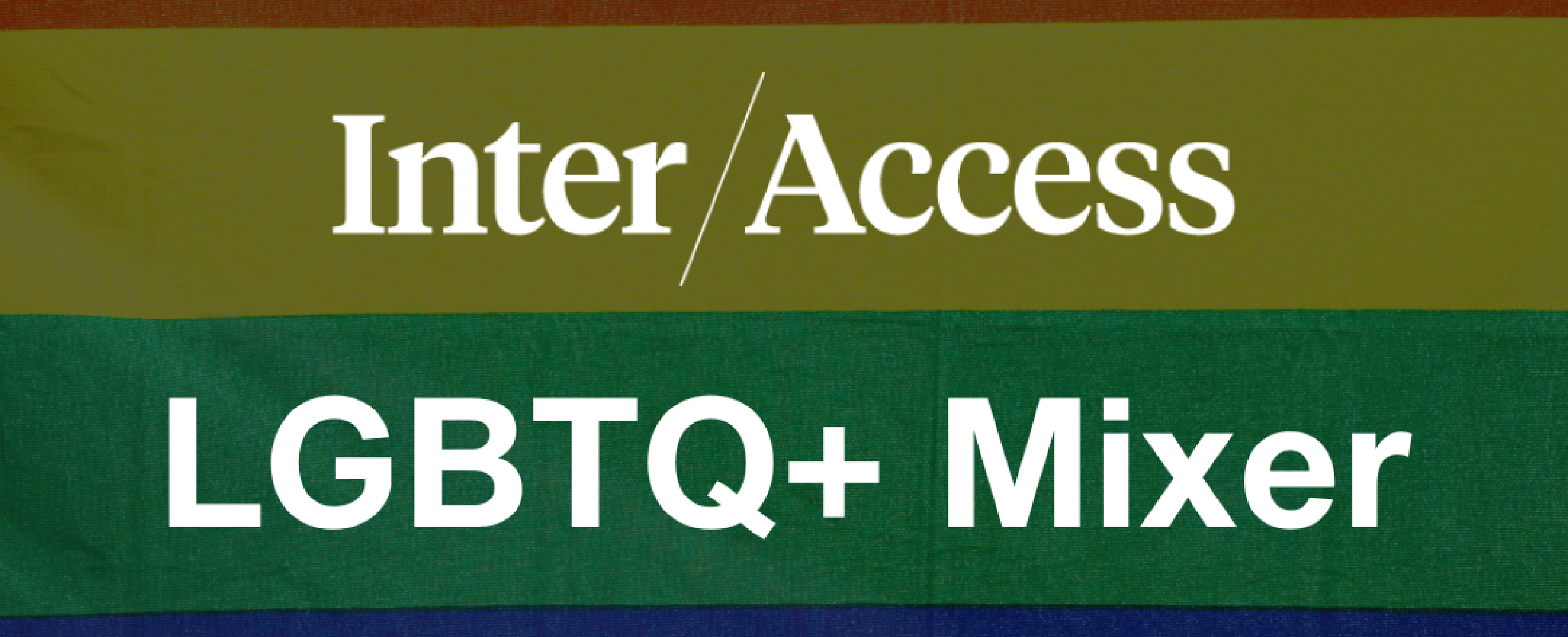 Thursday, November 3 | 6-9pm
In-person at InterAccess
FREE (register here)
Calling all members of our community who identify as LGBTQ+! As a new addition to our seasonal programming, InterAccess will be hosting a community LGBTQ+ Mixer in our studio space once per season. Come out for refreshments, networking, an artist talk by our lead Seb Pines, and to socialize with our community! This event is a space for LGBTQ+ members of our community to gather and learn about the work they're creating in our community and beyond.
ABOUT THE LEAD
Seb Pines is a writer, bookmaker, and game designer making curiosities into roleplaying games and games into a collection of curiosities. They are also a co-founder of Good Luck Press where they publish experimental roleplaying games. You can find them online on Twitter at smolghost or their published work with Good Luck at goodluckpress.co.
ACCESSIBILITY INFORMATION
There are several steps up to the main entrance of InterAccess. Our main entrance has an automatic door. Once inside, all facilities are on the same level and our bathroom is fully accessible.