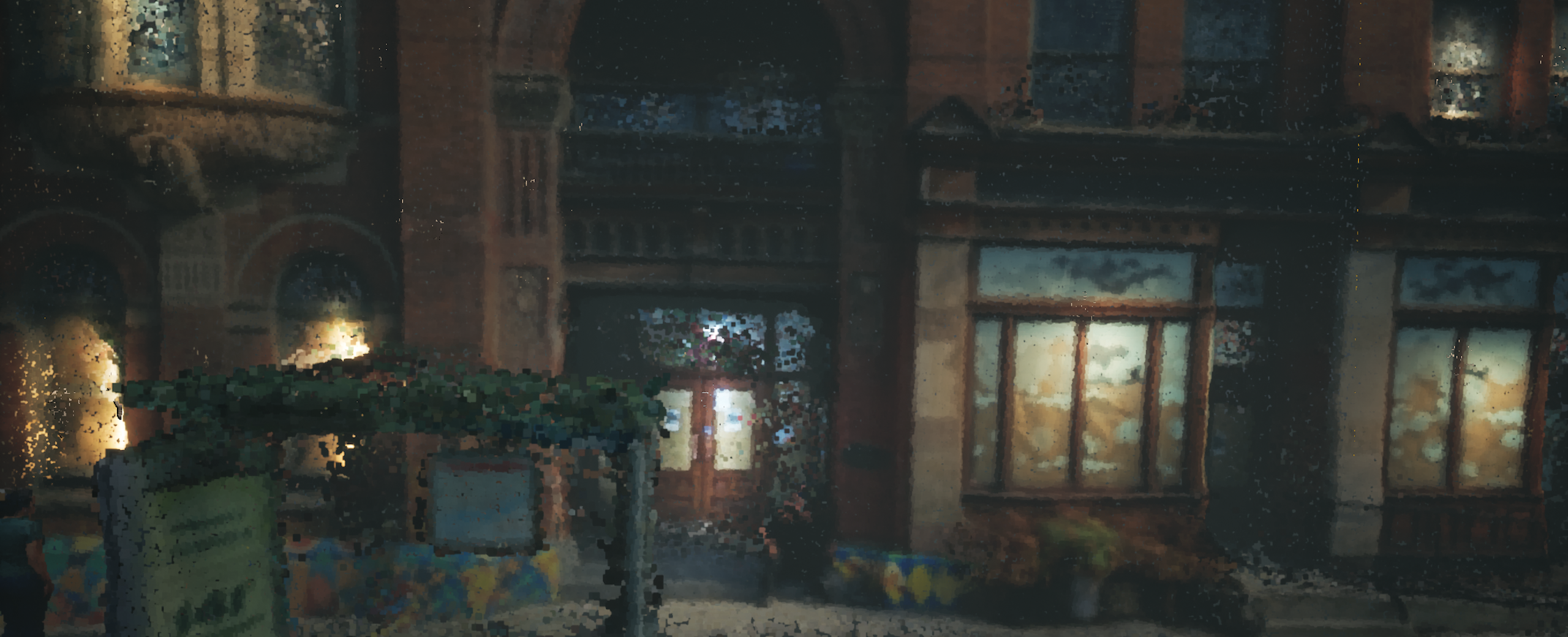 Panel — Decode and Disrupt: The BIPOC Artist Experience Pre- & Post- Pandemic
Friday, August 6 | 7—8:30 PM EST
Online via YouTube Live
FREE (no registration required)

Decode and Disrupt explores the dynamics of isolation and kinship in racialized creative communities, asking the question of how the pandemic has affected networks of anti-racism and organizing in art and design circles. Organized and moderated by Kanisha Dabreo, this panel invites artists Kofi Frempong, Nadine Valcin, and Quentin VerCetty for a discussion on how they have kept their creative practice going, sustained networks, and navigated racial barriers.
Participants will leave with a clear understanding of the importance of kinship as well as initiatives, support, and resources to further develop their art career in a rapidly changing world.

This event was presented as part of Vector Festival 2021. A recording of the event can be viewed here.
ABOUT THE SPEAKERS

Kanisha Dabreo is an emerging artist, arts educator, and curator based in Tkaronto/Toronto. She studied Visual Arts at York University & Graphic Design at Humber college. For Kanisha, community involvement through art and education is a vital form of activism. Her work is heavily influenced and inspired by her life in the greater Toronto area and explores social issues through visual representation and portraiture. Through her work, Kanisha engages her audience through story, history, and by highlighting our cultural and physical differences as a point to be celebrated. Her projects have been exhibited in Gales Gallery at York University and Gallery1313. Learn more on her website or follow her on Instagram (@artisticperceptionca).
Kofi Frempong is a Ghanaian born, Toronto based visual artist, community health worker and founder of Freedom Fridayz, a movement rooted in the belief that community can build community. Kofi has a passion for creating safe spaces which are conducive to love, learning, laughter and endless possibilities. He is well known for his use of vibrant warm colours and free brush strokes in depicting narratives of black love and beauty. I believe that art is a conduit of love and creating art is a form of expression and healing. "Love the world with all your art" is one of his guiding philosophies. As a professional artist, Kofi has been able to build a successful art career that has opened many doors for him. Through his art, he has been featured in various blogs, exhibited at the Art Gallery of Ontario, and participated in Art Basel Miami. In addition to this, Kofi has also had the honor of having his work featured in multiple galleries in Ontario, Miami, New York, and Atlanta. Kofi has experienced many things and has accumulated many successes but perhaps his biggest accomplishment is being able to inspire his two wonderful daughters to develop a love for art.
Nadine Valcin is an award-winning bilingual producer, writer and director. Her factual and documentary work has been shown in Canada on CBC, CBC News Network, TVO, W, Artv, Réseau de l'information (RDI), Société Radio-Canada (SRC), TFO, as well TV One and the History Network in the United States She has directed four documentary projects for the National Film Board of Canada, including the critically-acclaimed Black, Bold and Beautiful (1999) and Une école sans frontières (A School without Borders, 2008) and is currently developing a fifth project entitled Urban Tomorrows. Nadine has been awarded numerous grants and prizes including two prestigious Chalmers Arts Fellowships and a Drama Prize from the National Screen Institute for the short film In Between. She holds a professional degree in architecture from McGill University and is an alumna of Doc Lab, Women in the Director's Chair, and the National Screen Institute. She has been an artist-in-residence at Osgoode Hall Law School at York University and at Library and Archives Canada through Archive/Counter Archive. She recently completed an MFA in Digital Futures at OCAD University.
Creator of the 2020 Joshua Glover Memorial, Toronto's first monument of a person of African descent, Quentin VerCetty is an award-winning multidisciplinary griot (storyteller), artivist, educator, Afrofuturist a-r-tographer and an ever-growing interstellar tree.While completing his 2021 Master's in Art Education from Concordia University, he has coined the terms 'Sankofanology' and 'rastafuturism' and co-edited Canada's first art book on Afrofuturism entitled "Cosmic Underground Northside: An Incantation of Black Canadian Speculative Discourse and Innerstandings". VerCetty's has exhibited his art in countries around the world with a focus on representation and inclusion of Blackness and African diasporic cultures. Through all the work he does, he hopes to activate ancestral connections, engage minds, inspire hearts, and help to make the world a better place not only for today but for many tomorrows to come.

ABOUT VECTOR FESTIVAL
Vector Festival is a participatory and community-oriented initiative dedicated to showcasing digital games and creative media practices. Presenting works across a dynamic range of exhibitions, screenings, performances, lectures, and workshops, Vector acts as a critical bridge between emergent digital platforms and new media art practice. The festival was founded in 2013 as the "Vector Game Art & New Media Festival" by an independent group of artists and curators: Skot Deeming, Clint Enns, kris kim, and Katie Micak, who were later joined by Diana Poulsen and Martin Zeilinger.