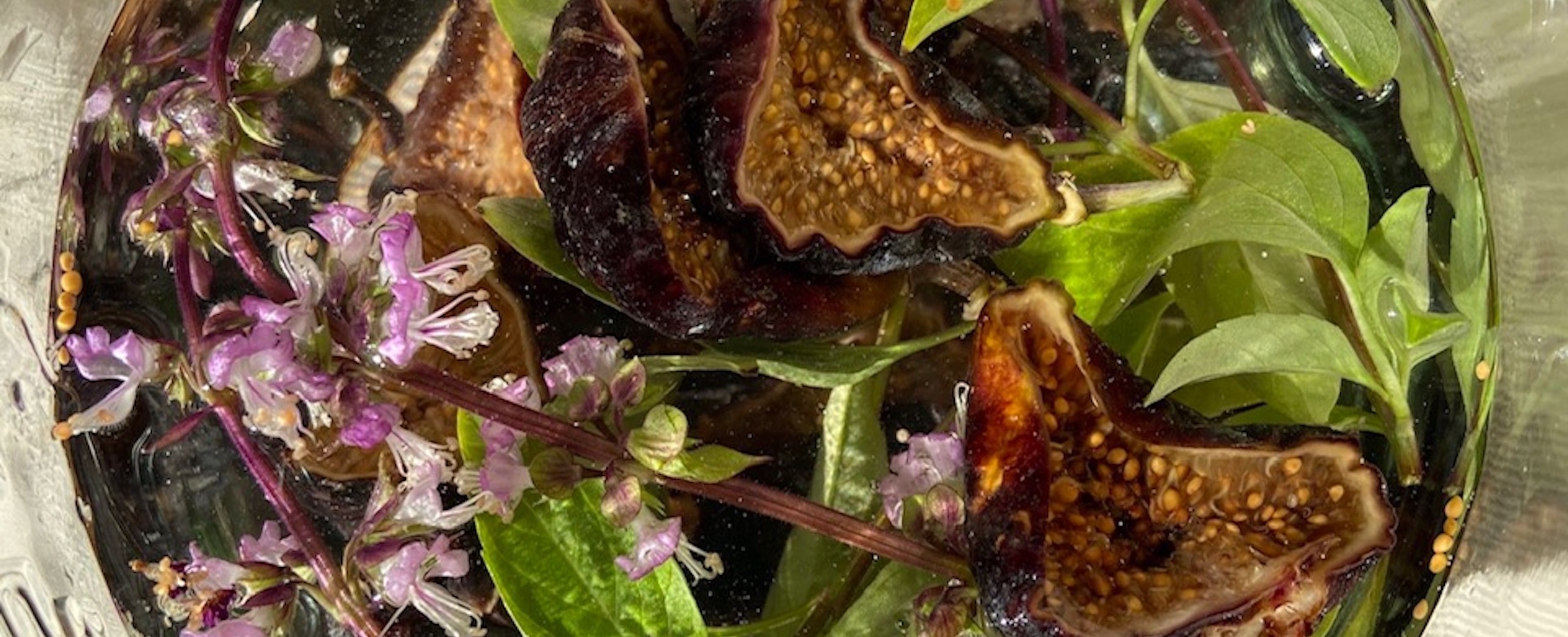 Performance — Meech Boakye, Wild Fermentation: Communal Hydration Ritual
Thursday, August 5 | 6—6:30 PM EST
Online via Instagram Live
FREE (no registration required)

In their performance, Meech Boakye will process and ferment various foraged and locally grown herbs, flowers, fruit and raw honey in a glass vessel topped off with tap water. Performed as a ritual, they will perform the process on an Instagram livestream and explain to participants how wild yeasts present on organic produce and in the air work together with a sugary food source to ferment into a nourishing drink, perfect for peak summer heat. In the second session, they will present the bottling process, allowing airtight bottles to build effervescence and create a naturally bubbly soda, having given the ingredients time to ferment, meld together and flavour the brew.

This event was presented as part of Vector Festival 2021.

ABOUT THE ARTIST

Meech Boakye is a visual artist engaging with ancestral practices of foraging, growing, preparing, and preserving food as rituals of care and remediation. As armatures for healing from extractive landscapes, works exist in a mutable archive, slowly digesting in stomachs and decomposing in piles of hot compost. Photographs and moving-image works document these processes, conduits for cyborgian and occult influences, their form embracing the strangeness of cyberspace through imitation and manipulation.

ABOUT VECTOR FESTIVAL
Vector Festival is a participatory and community-oriented initiative dedicated to showcasing digital games and creative media practices. Presenting works across a dynamic range of exhibitions, screenings, performances, lectures, and workshops, Vector acts as a critical bridge between emergent digital platforms and new media art practice. The festival was founded in 2013 as the "Vector Game Art & New Media Festival" by an independent group of artists and curators: Skot Deeming, Clint Enns, kris kim, and Katie Micak, who were later joined by Diana Poulsen and Martin Zeilinger.