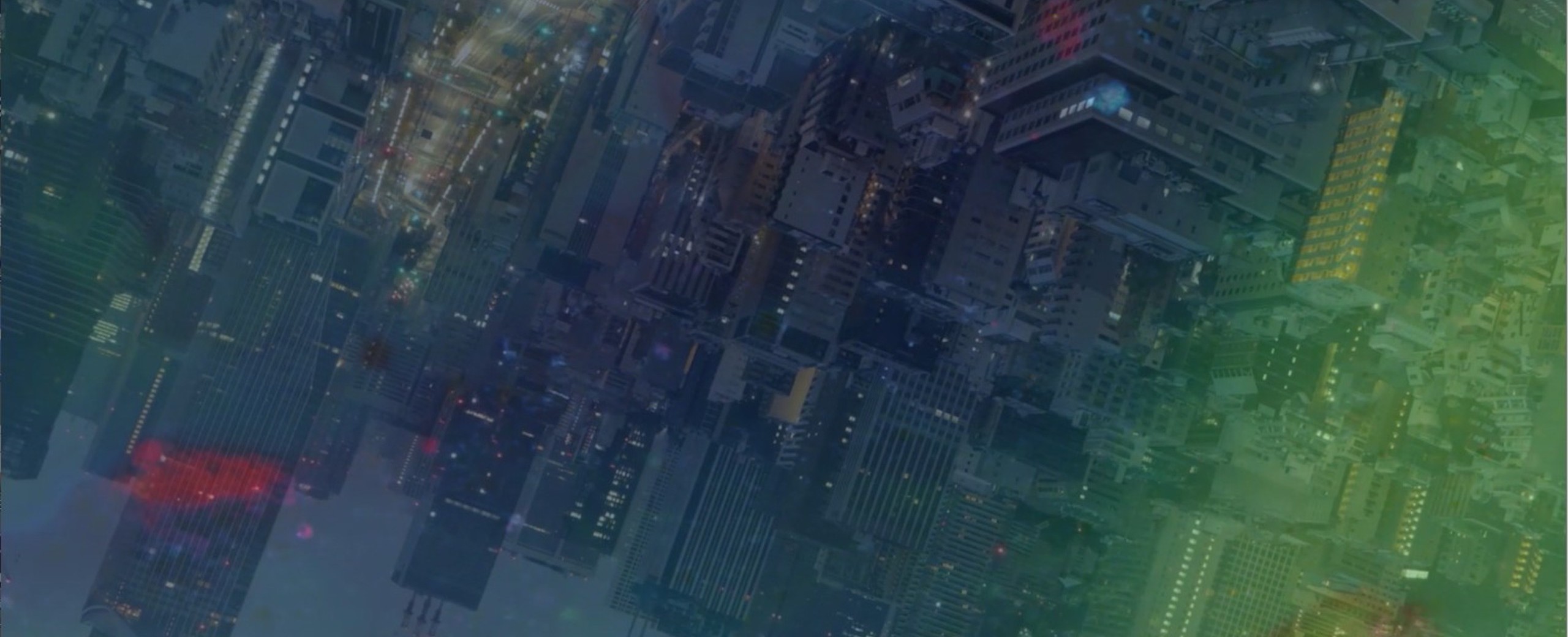 Screening — of ties and tethers
Sunday, August 8 | 8—10 PM EST
Fort York National Historic Site​ (250 Fort York Blvd, Toronto, ON M5V 3K9)
FREE (register here)

InterAccess is pleased to present the screening program of ties and tethers as part of the 9th annual Vector Festival. This program is curated by Maria Alejandrina Coates featuring works by Christina Battle, Benjamin Chang, Aslı Dinç, Francisca Duran, Kanika Gordon, Kite, Vishal Kumaraswamy, and Maari Sugawara.
of ties and tethers explores the themes of connection and community with a focus on the pathways and platforms that form our relationships, psyches, and worldviews. This collection of works examines the structures of techno-social entanglements, drawing out the tensions between planes of connection and dissonance, between wholism and fragmentation, and between our bodies and our avatars.
of ties and tethers aims to complicate the digital structures on which we have built our worlds, and asks if we can re-formulate the possibilities for inhabiting digital spaces to bring about alternate forms of grounding with the world and with each other. What should we strengthen, and what should we sever?
This event was presented in partnership with Toronto Outdoor Picture Show as part of Vector Festival 2021.

ABOUT THE ARTISTS
Christina Battle has a B.Sc. with specialization in Environmental Biology from the University of Alberta, a certificate in Film Studies from Ryerson University, an MFA from the San Francisco Art Institute, and a PhD in Art & Visual Culture from the University of Western Ontario. Her research and artistic work consider the parameters of disaster; looking to it as action, as more than mere event and instead as a framework operating within larger systems of power. Through this research she imagines how disaster could be utilized as a tactic for social change and as a tool for reimagining how dominant systems might radically shift.
Benjamin Chang is a 3D artist and architectural designer born in Taiwan, currently based in Tkaronto (Toronto), Canada. He obtained a Master of Architecture from the University of Toronto in the Spring of 2021 and holds a Bachelor of Design from OCAD University. Deeply invested in the social and philosophical vision of cosmopolitanism, his artistic pursuit aims to dissolve the imposed boundaries embedded in the superstructure of capitalist materialism. Chang's practice combines digital media, architecture, sacred geometry, and ritual practices as storytelling devices to question our innate ontological dilemmas. Perplexed by the representations of reality, he is on a journey to catalog the matrix.
Francisca Duran is a Chilean-Canadian experimental media artist who creates films, video installation, and 2D, photo-based, mixed-media works about history, memory and violence. Duran has exhibited internationally at film festivals and venues including Edinburgh International Film Festival, International Film Festival at Rotterdam, HotDocs, Arkipel, Anthology Film Archives, Los Angeles Film Forum, John Hansard Gallery and Gallery 44. Duran holds an M.F.A. from York University and a B.A.H. from Queen's University. Her practice has been supported by research, travel, and production grants from the Canada Council for the Arts, the Ontario Arts Council, and the Toronto Arts Council.
Kanika Gordon is a digital media artist who tells compelling stories through a futurist lens. Her work explores the relationships between society, culture, and justice with a focus on revisiting the past to secure the future. Combining still and moving images with expansive soundscapes, she creates speculative worlds that engage viewers to seek out answers for themselves.
Kite aka Suzanne Kite is an Oglála Lakȟóta performance artist, visual artist, and composer raised in Southern California, with a BFA from CalArts in music composition, an MFA from Bard College's Milton Avery Graduate School, and is a PhD candidate at Concordia University. Kite's scholarship and practice highlight contemporary Lakota epistemologies through research-creation, computational media, and performance. Her performances, compositions, sculptures and sound installations showcase the use of experimentation in new media and digital technologies that touch on issues such as nonhuman and human intelligence, the ethics of extractive technologies, and software design. Recently, Kite has been developing a body interface for movement performances, carbon fibre sculptures, immersive video and sound installations, as well as co-running the experimental electronic imprint, Unheard Records.
Vishal Kumaraswamy is a new media artist and filmmaker currently based in Bangalore, India. He graduated with an MA in Photography from Central Saint Martin's College of Art and Design, London and his works have beenexhibited internationally including at The Venice Biennale's Research Pavilion, Athens Digital Arts Festival, Apex Art's Savdhaan – Regimes of Truth and The Center for Curatorial Studies, Bard College. Vishal was awarded the main commission for Empathy Loading (www.empathyloading.com) by the Royal College of Art and Furtherfield and was an at-home artist-in-residence with Contemporary Calgary's Collider Program. He is also the recipient of the inaugural Artists for Artists microgrant. Vishal is the founder of the international artist collective; Now You Have Authority (www.nyhacollective.com), a collaborative practice through which he has curated exhibitions, residencies, and delivered workshops at the Tate Modern's Tate Exchange Programme, Tanzfest Aarau and The Sluice Biennial. Vishal is also an independent curator investigating hybrid practices and his most recent project www.the-lack-of.com was shown as a part of The Wrong Biennale.
Maari Sugawara is a Japanese interdisciplinary artist, translator, writer, and freelance journalist. She is currently a Dean's scholarship student at The Interdisciplinary Master's in Art, Media, and Design (IAMD) at OCAD University in Toronto where she works as a Teaching Assistant. After graduating from Waseda University in Tokyo with a BA in Creative Writing and Museum Studies, she worked in the Artist Management team for Takashi Murakami at Kaikai Kiki Co., Ltd. In 2018, she moved to Toronto, in search for a more inclusive art scene. In her digital photography, videography, and digital medium based art works, she problematizes aspects of Japanese national and cultural identity. Growing up as a racialized woman in England from the age of ten, issues of gender and racialized identity has been central to her current research. Her current art-based-research project aims to question and disrupt hidden historical interplay between Japan's eurocentrism, self-Orientalism, and the country's refusal to address the living legacy of colonial aggression. Employing speculative fiction tropes to communicate the contingency of Japanese identities, her art projects denaturalize normative constructions of identity, to contract and disrupts current discourses surrounding Japanese identity. Still an emerging artist, her works have been showcased in several publications and exhibitions.
Aslı Dinç is a multidisciplinary artist. Her research interests, which are located in the cross-section of art – technology – science are the production of speculations, loops and performances with a special focus on the dystopia narratives, algorithmic cultures to human-machine interactions. She is a member of PASAJ independent art space, based in Istanbul that collaborates with social communities and hosts project exhibitions/workshops. She is represented by Performistanbul.

ABOUT THE CURATOR
María Alejandrina Coates is a Uruguayan born media arts curator, and an immigrant-settler in Michi Saagiig Nishnaabeg territory. Her interests are in technology, feminism and socially engaged art and pedagogy. She recently convened the ADA-DADA residency with the South Asian Visual Arts Centre (SAVAC). Her curated exhibitions include Terraforming, presented by Trinity Square Video and SAVAC (Toronto); Voz-a-Voz at YYZ Artists' Outlet (Toronto); and Feelings, presented as part of the aluCine Latin Film and Media Arts Festival (Toronto). Coates received a bachelor's degree from the University of British Columbia and a master's degree in Art History and Curatorial Studies from York University.

ABOUT VECTOR FESTIVAL
Vector Festival is a participatory and community-oriented initiative dedicated to showcasing digital games and creative media practices. Presenting works across a dynamic range of exhibitions, screenings, performances, lectures, and workshops, Vector acts as a critical bridge between emergent digital platforms and new media art practice. The festival was founded in 2013 as the "Vector Game Art & New Media Festival" by an independent group of artists and curators: Skot Deeming, Clint Enns, kris kim, and Katie Micak, who were later joined by Diana Poulsen and Martin Zeilinger.