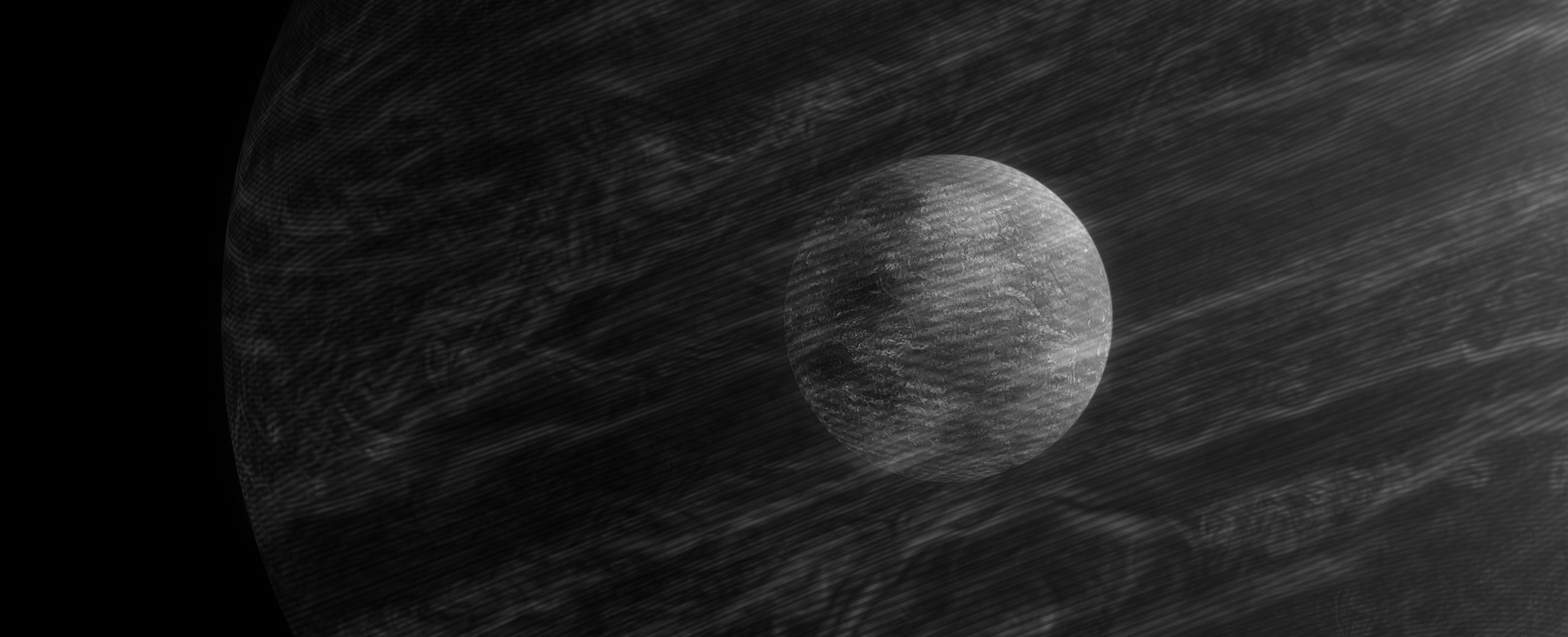 Screening + Discussion — Primordial Dismemberment, Sadovnik (2021)
Thursday, January 27, 2022 | 7—8:30 PM (EST)
Online via YouTube Live
FREE (no registration required)

Join us for a virtual screening and discussion with artist duo Primordial Dismemberment (Thomas L. Archambault and Manolis Daris).
Sadovnik (2021) is a short film shot in black in white with stereo sound. The story follows the titular character, an A.I. charged with maintaining livable environmental conditions on a remote space colony, after it awakes from a forced shutdown and discovers that all of the colony's human inhabitants have disappeared. Through its disembodied gaze, we see the empty greenhouses and the logs of the departed crew as it searches for clues that might explain their sudden departure. As the film progresses, more and more evidence is collected, building a picture of a complex series of misunderstandings between humans and machines, where the dream of transcending the limitations of our biology has rapidly turned into a nightmare. Shot in various locations in Montreal that echo with the haunting presence of lost futures, the film explores the idea of artificial intelligence as a ghost, a final manifestation both of our longing for a disincarnate, objective point of view and of deep-ecological fantasies of non-intervention vis-à-vis nature.
After a 30-minute film screening, the artists will lead a talk about the work and facilitate an audience Q&A.

ABOUT THE ARTIST

PRIMORDIAL DISMEMBERMENT is a video art duo founded in Montreal in 2019 by Thomas L. Archambault and Manolis Daris, both studio arts graduates at Concordia University. In their first work as a collective, the science-fiction short film Sadovnik, artificial intelligence becomes a fantomatic relic of the Earth and of humanity, in a future where both their fates are uncertain. Following the reception of a research and creation grant from the Conseil des arts et des lettres du Québec in 2020, the duo has begun working on a second film; a dystopian epic that tells the story of the pre-socratic philosopher Empedocles' future reincarnations. Their work has previously been shown at the Centre des arts actuels Skol in Montreal.

Image: Primordial Dismemberment, still from Sadovnik, 2021. Image courtesy of the artists.