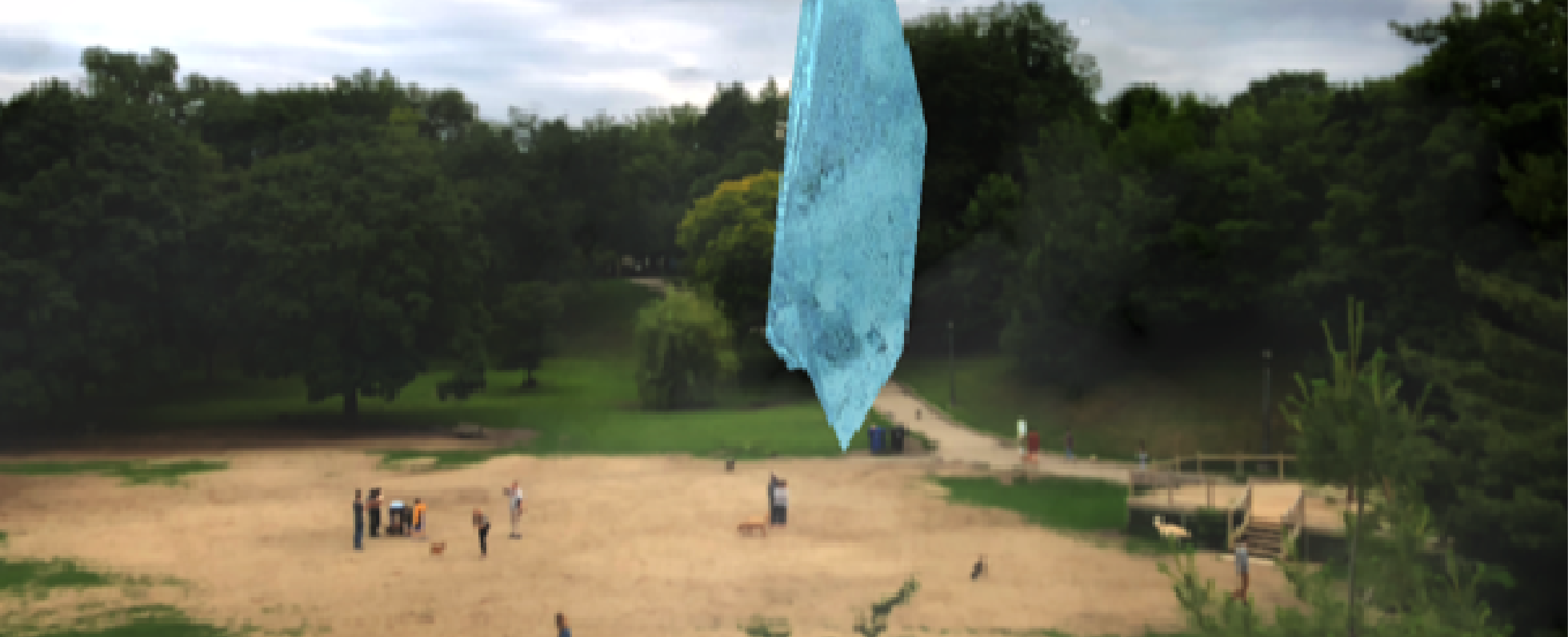 STYLY x InterAccess XR Artist Talk
Featuring XR artists whose ideas and projects push boundaries and expand their fields:

Ardak Mukanova: Artist, Graphic and Motion Designer (Kazakhstan/NYC)

Slavica Ceperkovic: Artist and Educator (Toronto)

Jawa El Khash: Artist (Toronto)
Join us from 6:30pm for an exciting evening. Each artist will share insight on their work and processes with time for questions, group discussion and VR/ AR experience
---------------------------------------
Ardak Mukanova is a Graphic and Motion Designer working on both physical and digital projects, natively from Kazakhstan. Currently completing an MFA at Parsons School of Design in the US, Ardak also completed both BA and MA as a Graphic Designer at St. Petersburg University in Russia. Right now Ardak is focusing on speculative worlds and other realities where we can imagine worlds without humans, while trying to create a transmedia space that is a compilation of varied digita and physical mediums. (https://www.instagram.com/ardakmukanova)
---------------------------------------
Jawa El Khash is an artist, technologist and researcher. She uses technology as a medium to play on the poetics of the everyday nature of living in the world. Through the ephemeral mediums of painting, holography, virtual reality, and online simulations - facsimiles of our world can be created, playing on the poetics of time, space and memory, offering a new way of perceiving and sensing the world around us. The lens of technology expands the imaginative horizon of our view of the world, and the objects, spaces and living things that occupy it. El Khash creates replicas of reality that blend the line between the invisible and the visible, the real and the simulated, the fictional and the fact.
---------------------------------------
Slavica Ceperkovic is an artist and educator based in Toronto, Canada. Her contemporary art works have shown in major museums including Palais de Tokyo, Grand Palais Museum, Musee d'art Modern de Villeneuve D'Ascq, Centre for Contemporary Art, Ujazdowski Castle and Le Fresnoy, Studio National des Arts Contemporains. Her work has been reviewed in Art Press, Liberation, Le Figero, Beaux Arts Magazine and books published by MIT Press.
Slavica has hosted lab workshops, exhibited her work and has lectured on new media and contemporary art issues in Europe, Canada, United States, Asia, and South America. She previously taught at Alberta University of the Arts in the Media Arts Digital Technologies department as their visiting artist in residence and at Ryerson University in their New Media Studies program. Slavica has also developed curriculum in Canadian incubators such as The Banff New Media Institute, and the Canada Film Centre's Media Lab.
Slavica Ceperkovic holds a BFA from Ryerson University's School of Image Arts, a MFA from Le Fresnoy, Studio National des Arts Contemporains and a MDes from OCAD University. She is currently a PhD candidate at York University in Cinema and Media Studies. Slavica Ceperkovic is currently a full-time professor at Seneca College at the York University Campus in the School of Media.
(https://slavica.ca)
---------------------------------------
STYLY is a free to use, cloud-based platform that includes a creating studio and a publishing gallery. The studio is a flexible xR building platform with extensive compatibility with many other animation and design programs. Appearing as VR ready web-browser, a mobile app, a Steam app and available on the Oculus app. The STYLY Gallery invites visitors to experience all of the user-created xR. STYLY also enables social use of these gallery scenes, so groups can meet virtually and explore together.