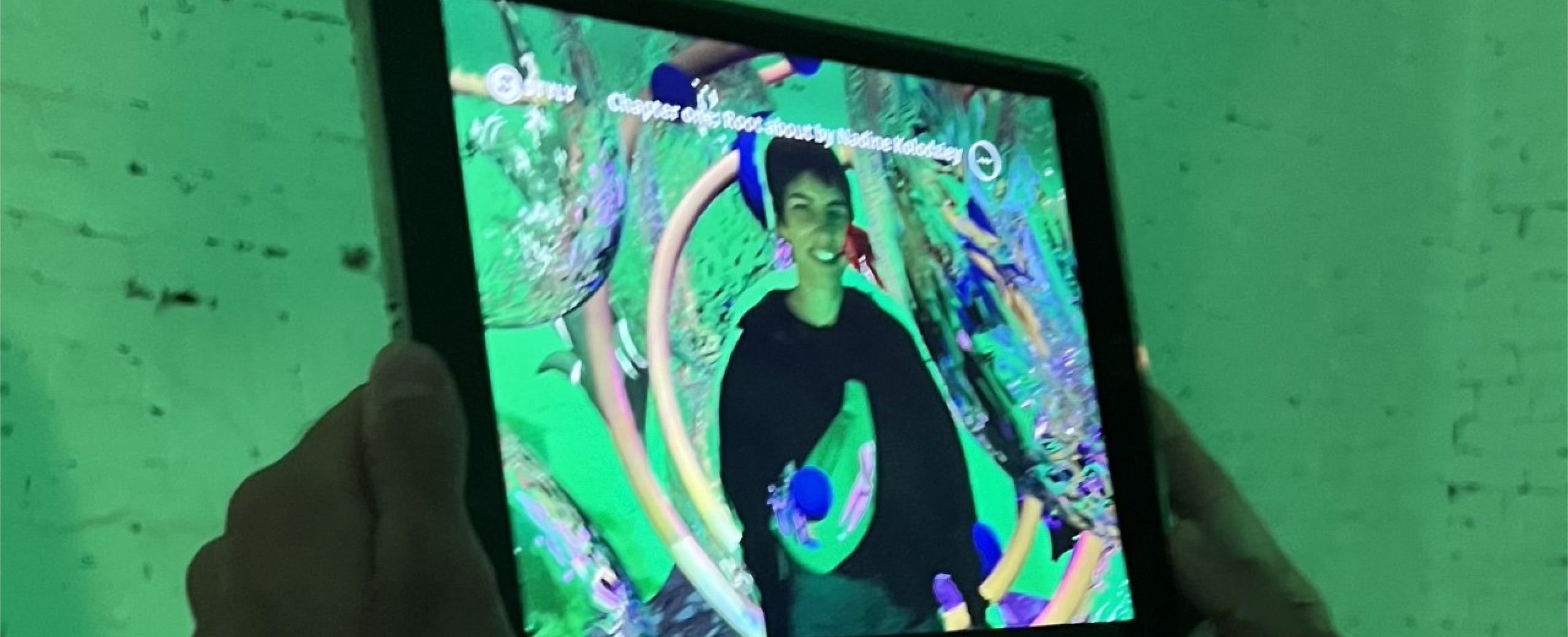 STYLY XR Jam Session: City XR
Thursday, December 8 | 6-9 pm
In-person at InterAccess
FREE (register here)
Led by David Han and Tobias Williams and co-presented by InterAccess New Media Art Center.
We invite you to meet up on December 8th from 6:30 pm onward, bring your laptop and some creative ideas for an XR Jam Session using the STYLY Studio.
We will introduce you to the STYLY Studio, and the new geolocating capabilities of City XR. Bring your 3D models, Blender exports, Photogrammetry scans, Unity Landscapes etc and get ready to publish some new interactive XR.
We will show off the STYLY plugins, and custom simple animator feature "Modifiers." Together we will finalize and "plant" (geolocate) AR in Tokyo's infamous Shibuya district.
We want a chance to see each other and hang out, snacks and drinks will be provided!
ABOUT THE LEADS
David Han is a media artist, scholar and educator whose work employs emerging technology to explore the boundaries between computation, cinema and immersive media. His current practice employs a formalist approach to explore the unique affordances of virtual reality (VR) and aims to understand and expand the range of possibilities for creative practice in VR.
Tobias Williams is an artist and educator based in Toronto, Canada. He holds an MFA from York University and currently works as an instructor at OCAD U, Humber College and Toronto School of the Arts. His work has been shown both locally and internationally including exhibitions at the Haus der Kulturen der Welt in Berlin as part of Transmediale, Material Art fair in Mexico City, The Brandscape In Toronto and the AGM in Mississauga.
Tobias's art and research practice uses XR, 3D rendering and animation to explore the relationship between art, society and technology. Recent projects of his have focused on topics such as the history of Blockchain, the influence of platform based algorithms on contemporary visual culture and the ontology of virtual art spaces.
ACCESSIBILITY INFORMATION
There are several steps up to the main entrance of InterAccess. Our main entrance has an automatic door. Once inside, all facilities are on the same level and our bathroom is fully accessible.