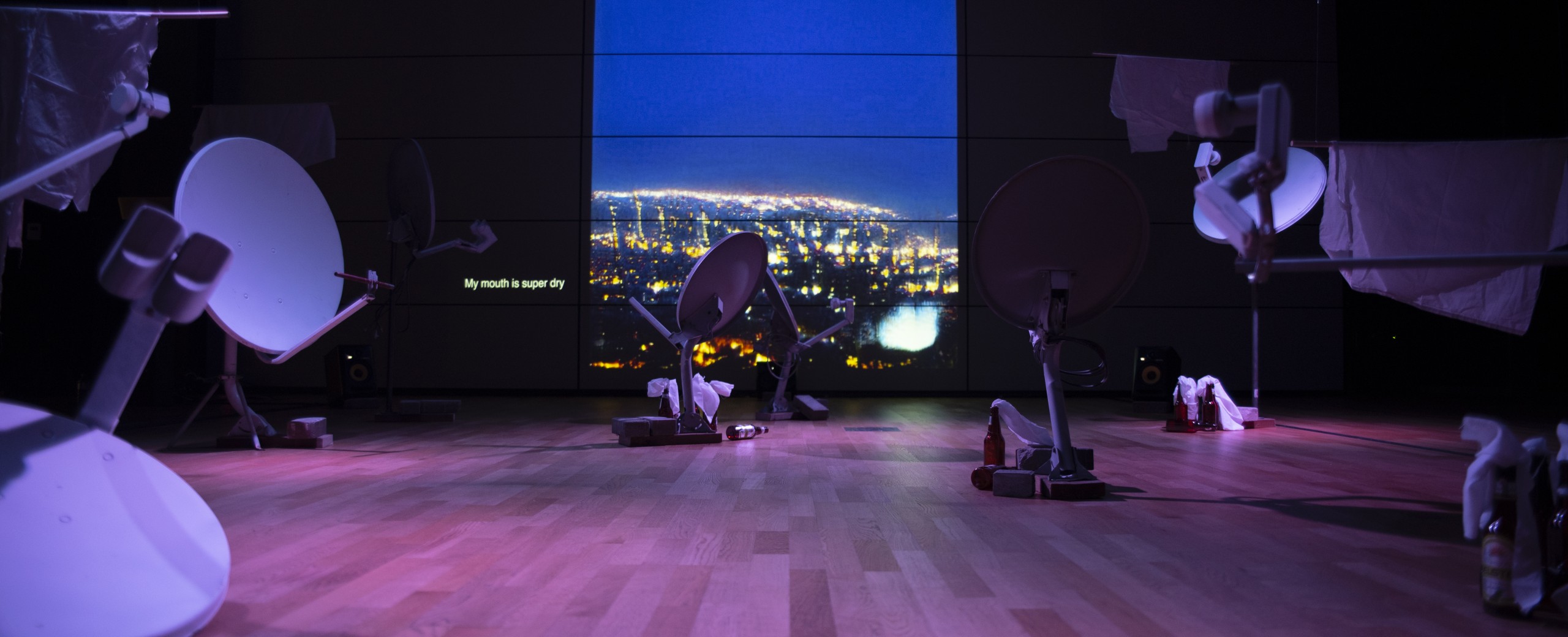 Ctrl+Shift: Immersive Worlds Beyond Projection
Thursday, April 20th, 2023 | 6:30 – 8PM ET
This panel discussion brings together three artists working in the new media industry as creative directors, technicians, and artists. The panelists will explore how various immersive technologies modes can be and have been utilized in the entertainment industry, fine art, the corporate world, and the music scene.
Artists Karl Skene, Simon Rojas, and Anna Wiesen, along with moderator Kasra Goodarznezhad, will discuss the future of immersive art, the ideation and creative process involved in creating immersive work, and how artists can use these technologies to be conceptually critical and technically sound. With the panelists' wide breadth in experience, discussion will consider access to technology and the delicate balance of commercial interests and artistic integrity.
The first of InterAccess's 2023 Ctrl+Shift series, this event is presented in support of the IA 360° launch and as part of InterAccess's Ctrl+Shift series. Ctrl+Shift is a strategy session series that invites influential artists, technologists, scholars, and community leaders to propose solutions to challenges that affect the creative community. Structured as a panel discussion, Ctrl+Shift seeks to facilitate productive conversations and actionable strategies that can elicit change in our shared creative landscape.
ASL interpretation will be available for this event.
ABOUT THE PANELISTS
Anna Wiesen is Co-Founder and Creative Director at Somewherelse, a Toronto-based creative studio that uses the power of collaboration to produce experiences and events. She has worked on hundreds of artist collaborations and acts as the bridge between creators and top lifestyle brands such as Red Bull, Selfridges, and more. Anna brings a human-centred approach to projects and believes empathy and compassion are key elements in creating meaningful work.
Karl Skene is a Toronto-based multimedia artist working primarily with video, lasers, and LEDs. After studying music at the University of Guelph, he spent several years playing in bands, producing music and DJing. His passion for electronic music and the creative use of technology led to an interest in VJing and projection mapping, which he became involved with in 2014 at raves and immersive events in Toronto. Since then, he has continued to find unique ways to incorporate lighting and visuals into live music, film, and interactive art installations. His work balances technical precision with organic spatial imagery, creating experiences that are both hypnotic and unpredictable.
El Ekeko (Simón Rojas Gajardo) is a Chilian multi-disciplinary artist and creative technologist with a background in music, theatre, and graphic arts. His body of work is predominantly based on immersive and interactive multi-media installations which create illusion and augmentations to a viewers reality. Using light, sound, and an endless sandbox of technologies he explores the function and limitations of sensory inputs, both in humans and machines to transform and manipulate the human experience through vignettes of phenomenology. He is the Co-Founder and Creative Director of Derooted Immersive, a creative technologies studio based in Toronto since 2008. He has performed and exhibited as part of various festivals, collaborations, and groups showings between Canada, Chile, and Spain.
ABOUT THE MODERATOR
Kasra Goodarznezhad is a new media artist based in Toronto. His main focus is performance and installation. He graduated from OCAD University's Integrated Media program and started his career as a new media artist in 2011. Since then, he has done numerous projects in XR, video, sound and lighting design, installation, and digital arts. Kasra is a Co-Founder of KOMITE collective where he has curated, promoted and showcased works by different artists as well as his own work. He is also the prototyping lead at UKAI Projects. Kasra's work deals with concepts of displacement, repression, alienation, memory, and censorship.
Image Courtesy of Kasra Goodarznezhad.